Best Animated Movie of the Year! Q&A with Frozen Filmmaker Chris Buck and Producers Jennifer Lee and Peter Del Vecho #FrozenBluray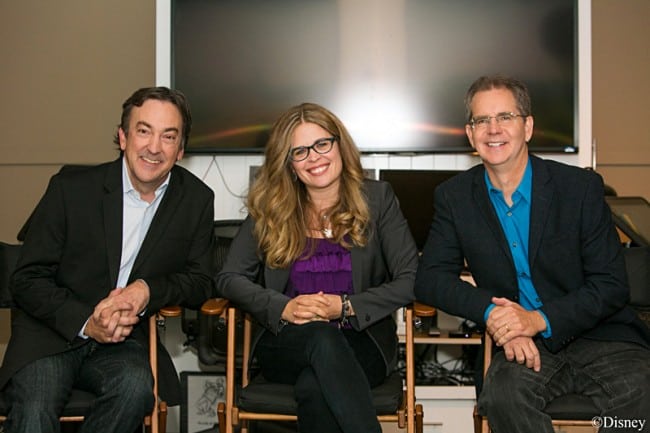 Becky
Newly middle-aged wife of 1, Mom of 3, Grandma of…

Best Animated Movie of the Year! Q&A with Frozen Filmmaker Chris Buck and Producers Jennifer Lee and Peter Del Vecho #FrozenBluray
**Disclosure: Disney provided my all expense paid trip to LA to cover this incredible event. Pictures provided by Disney. All opinions are 100% my own.**
When people ask me what I do for a living, I say "I am a blogger at What U Talking Bout Willis". Then the next question would be, "No, your real job". So I repeat myself but with it I say and "I love my job". I am not only able to stay home, BUT I get to go on amazing trips with Disney, and meet bloggers from all over the United States. This has enabled me to experience so many things I may not have otherwise been able to.
One of the sessions I was able to attend with the fellow bloggers on this trip was a Q&A with FROZEN filmmaker Chris Buck and producers Jennifer Lee and Peter Del Vecho. It was so exciting to know that they had been nominated for an Oscar for this movie which has captivated more people (young and old) than they ever would have imagined. Below is a picture of one of our two groups while they did their Q&A.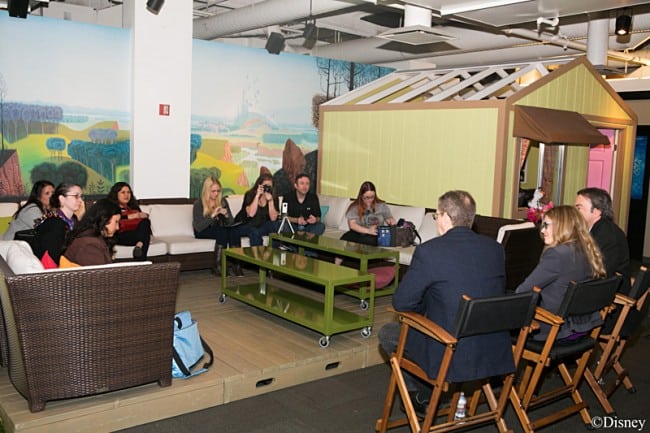 Oscar Time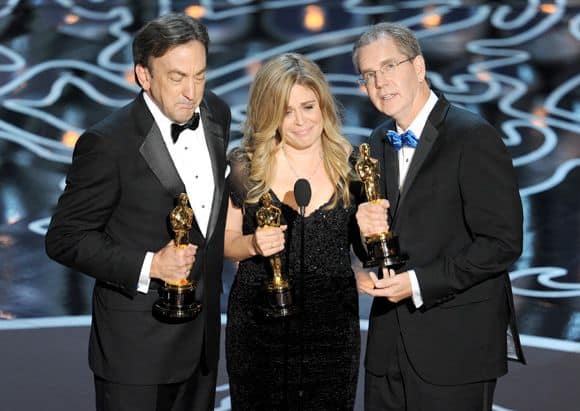 With all of you that have a love for Disney know, Frozen won the Oscar for Best Animated Feature and Best Original song. This did not surprise me whatsoever! I was so excited for them while watching the Oscars when they came up on stage. I was like, I have met them, I have met them. (well to myself because I was the only one in the room).
FROZEN crossed the $1 Billion mark at the global box office on the the very same day that they won the Oscar. What I enjoyed most was how the makers of the film were so laid back. Sitting there made you feel like you were just hanging out with friends with many laughs and 'feel good moments'. You could feel not only the excitement exuding out of them; but their passion! It was very inspiring.
Now onto the Q&A, because they spoke sometimes together the answers may not say who said what. Otherwise it will.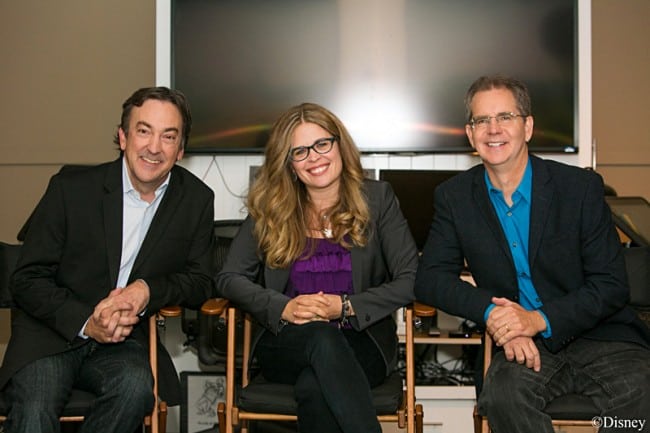 Q&A with Filmmaker Chris Buck and Producers Jennifer Lee and Peter Del Vecho

Question: Did you expect this kind of whirlwind that has become Frozen in every way?

Answer: We did not expect the whirlwind that Frozen brought. We didn't realize it would be received so quickly or how many people's lives it would touch.

Jennifer: A girl on youtube did the song "Let it Go" having to do with Autism. Jennifer was/is happy to see how the people are driving it to the box office.

Question: Career highlight of your life?

Peter: I have loved all of the films I have been a part of. This film has become bigger than ever imagined. This one was very, very special to me.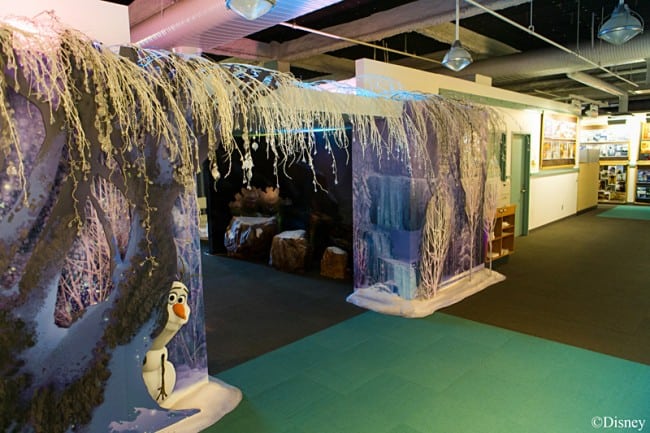 Jennifer: When we screened this movie in June, and have it resonate like it did. This movie was more complicated to build the stories than we realized it would be. The last 14 months of go, go , go, and finally I was able to sit down and to me that was happiness.

Chris: Tarzan I was able to be with the animals in the jungle, I was able to surf in Surf's Up, well try to. With this one it has been bigger than we knew. We didn't expect or try to make it how it ended up. This is definitely my highlight and how it affected so many people.

Peter: This film was such a complicated movie to construct. (Jennifer agrees) .
Jennifer: Chris- had a different way to look at love, (sisters-and not a princess/prince). Someone said if they could pull it off, it would be awesome, if not it will suck.

Chris: The magic of the film was already there, then Peter joined, then Jen joined after finishing up "Ralph", and she wanted to do a musical, so it was at the right time. Then of course Animation, lab, effects, lighting all helped to make this movie what it is.

Question: How long did it take to make the movie?

Chris: I pitched the idea 5 1/2 years ago spent a year on another project so more like, 4 1/2 years for him, then during that 4 1/2 year time, the last 2 1/2 years was because the change in direction of the idea of where the movie was going to go.

Question: How did the soundtrack come together? Is it from the beginning?

(Jennifer): The very first outline is when the soundtrack starts to take shape; the Lopez's helped us from the beginning on the music. We would discuss characters, and there was never a step where we weren't working together. They would take from Jennifer's script- and form the song or build toward a song; then when it got more complex, a song might not be used.

See Also

(male voice): But 20 songs probably were written, then not all were used. A love song Hans had for Anna wasn't used because it gave too much away on Hans too early.

Question: Will the songs that weren't used will they come out eventually?

Jennifer said (possibly some more will come out and some are on the Deluxe edition) also some possibly can be introduced in the Broadway version.

One of the interviewers: This flows so well, and I am not a musical person. But I loved this movie…

Peter: That says a lot for this movie. Do you want to build a snowman was the one that was more complex to do- because it had to give Anna's side, Elsa's side of 12 years worth of being sisters. This was the last piece of the film that was the hardest puzzle piece to fit.

Peter: The last screening, after Elsa had been taken to the trolls and Anna, that song was so sad, and we decided it was too depressing to start the movie like that.

Question: Songs were cut, but were scenes cut?

Jennifer:Yes they were during storyboard. We try not to put anything in animation if we aren't going to use it. It takes a lot of time for animation to go through the scenes, sometimes weeks.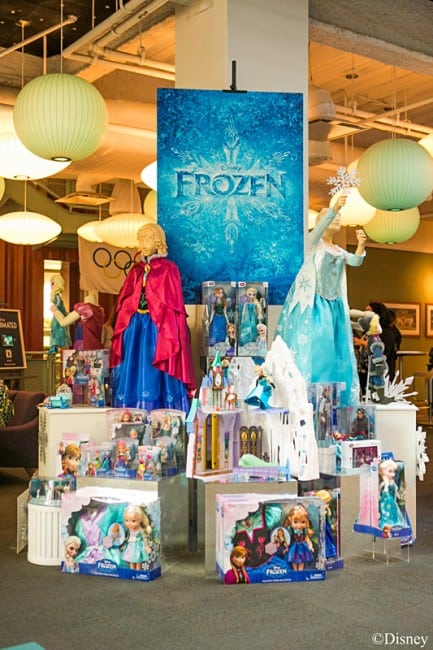 Follow FROZEN at @ facebook.com/DisneyFrozen
Follow FROZEN on Twitter @ Twitter.com/DisneyAnimation
FROZEN Comes to Bluray on March 18th, 2014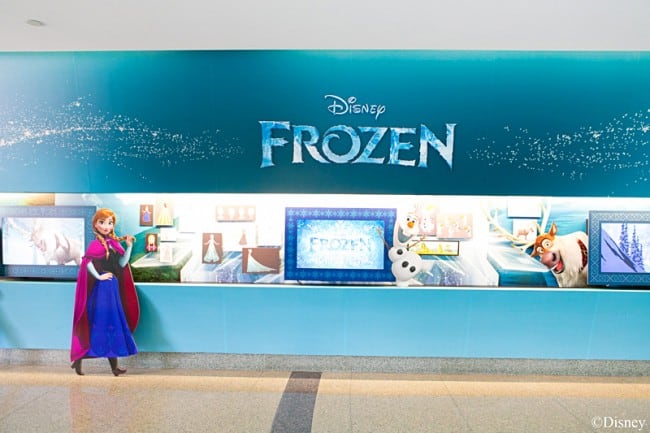 Just in case you missed the FROZEN Filmaker Chris Buck and Producers Jennifer Lee and Peter Del Vecho acceptance speech at the Oscars, I have included the clip below:
Becky
Newly middle-aged wife of 1, Mom of 3, Grandma of 2. A professional blogger who has lived in 3 places since losing her home to a house fire in October 2018 with her husband. Becky appreciates being self-employed which has allowed her to work from 'anywhere'. Life is better when you can laugh. As you can tell by her Facebook page where she keeps the humor memes going daily. Becky looks forward to the upcoming new year. It will be fun to see what 2020 holds.