Best Baby Products for Newbie Mommies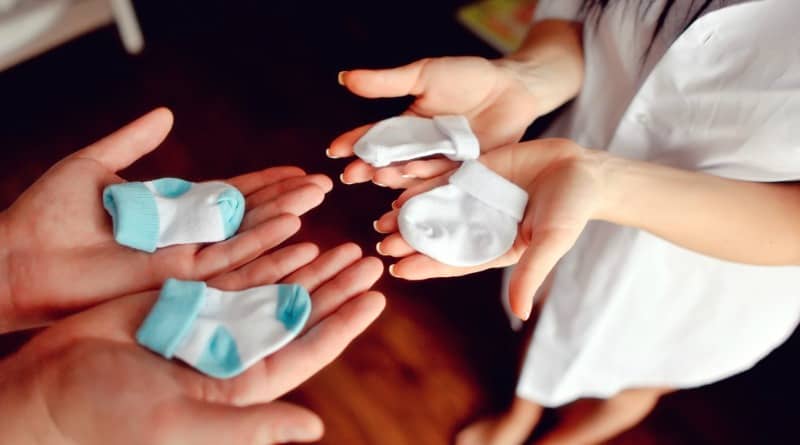 Becky
Newly middle-aged wife of 1, Mom of 3, Grandma of…
Shopping for baby products can be overwhelming, especially as a first-time mom. Often times, blog posts and videos will go on and on listing items you "need" before your baby arrives. While well-intentioned, these videos and posts tend to overdo it.
The truth is that you need certain things when expecting a baby. In this article, you will find some favorite baby products like baby muslin swaddle, diaper bag, etc. for newbie mommies. You can always go to MomCrib.com for a more detailed list. Keep in mind that these products come from different companies and have different prices, so you can choose the one that suits best your needs, expectations, and budget.
A bassinet

Did you know that you can probably get away with buying a crib after your baby arrives? Unless you're set on having your baby sleep in her crib immediately following her homecoming, you will be just fine using a bassinet. Bassinets are significantly more portable than cribs and provide quick access to your baby at night time. The increased convenience factor is a plus and the American Academy of Pediatrics found that room-sharing without bed-sharing decreased the risk of SIDS by up to 50% in a study done in 2011.

You can buy a bassinet with all the bells and whistles – like vibration, white noise, and diaper pockets if you like. You can also get a simple and minimal design that can fold up and store easily. Your baby will likely sleep in his bassinet for up to three months on average, so keep this in mind when budgeting. Be sure to do your research about any baby product before you buy it.

Muslin Swaddles
Packs of burp cloths are often gifted at baby showers, but baby products with one function simply don't end up being used as often as multipurpose items. Muslin swaddles can be used for so many different purposes. You'll use them for a long time, too. Here's a small list of what you can do with a muslin blanket.
Swaddle your baby

Use as a quick diaper changing station on the floor

Burp cloth

Car seat or stroller cover

Tummy time

Nursing cover

Put on the carpet when your baby starts to crawl

Clean up messes or use as a bib
Muslin swaddles are one of the best baby products for newbie mommies simply because they can get so much done! High-quality muslin swaddles get softer with every wash. Unlike burp clothes, muslin blankets remain in good condition for many years before deteriorating. Many burp cloths and similar baby products start looking old within just a few trips through the washing machine! Another option is a sleep sack, you can read some great sleep sack reviews here.
This will come as no surprise but you're probably going to need a diaper bag. So many diaper bags on the market are either ugly, but functional or pretty, but with limited usefulness. Try to find a balance. You'll want lots of pockets and zippers inside the bag and multiple main compartments.
See Also
While you might be tempted to be done with it and buy the first diaper bag you come across, take the time to find a bag that fits your style. Your diaper bag should provide a convenient way to store and carry things with you on the go. If you're avoiding using your bag because you don't like how it looks, you're undermining its usefulness. Keep in mind that the diaper bag that works for your friend might not work for you. You might prefer a backpack style and she might find that a tote is easier for her to handle. Don't try to carry a diaper bag style that doesn't fit your lifestyle or preferences, because chances are you won't end up using it. Buying guides from places like BabyGoss are always a good place to start.
To conclude, the best baby products for newbie mommies will depend heavily on the personality, wants, and needs of the mommy and the baby. However, these three products are relevant to all moms and incredibly convenient. Be sure to have them on-hand before your due date arrives!
Becky
Newly middle-aged wife of 1, Mom of 3, Grandma of 2. A professional blogger who has lived in 3 places since losing her home to a house fire in October 2018 with her husband. Becky appreciates being self-employed which has allowed her to work from 'anywhere'. Life is better when you can laugh. As you can tell by her Facebook page where she keeps the humor memes going daily. Becky looks forward to the upcoming new year. It will be fun to see what 2020 holds.