20 Best Bluetooth Speakers 2021: Portable Bluetooth Speakers for Every Budget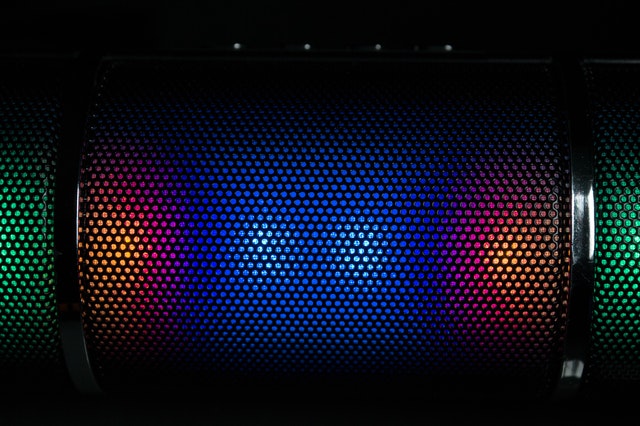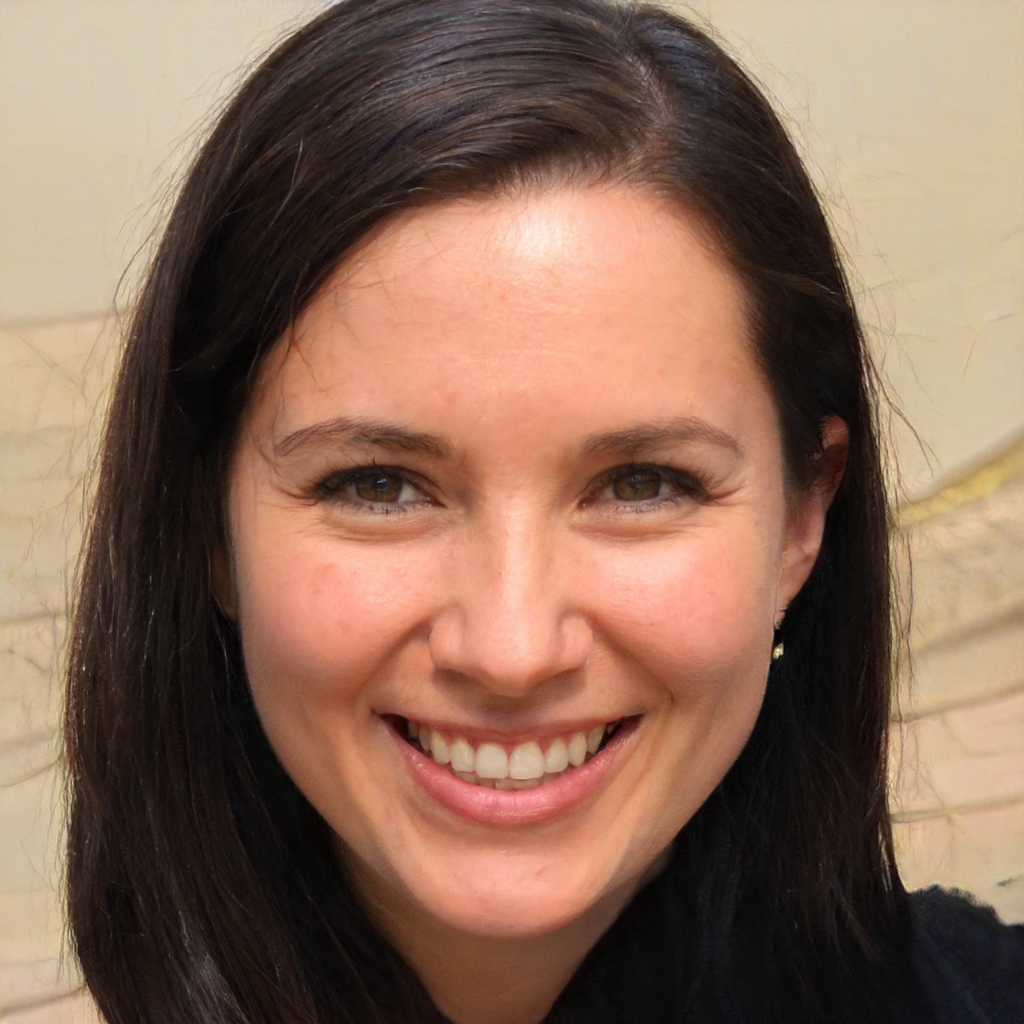 Olivia Jones
Discover what Olivia is talking about from Parenting to Entertainment…
You have to host a party, you're going on a camping trip with your friends/family, or you're just having a chill night-in at home. A good-sounding speaker playing your favorite tunes in the background sounds blissful at this moment.
Buying a new speaker sounds like a good idea. Plus, it's always good to invest in a speaker you can use for the many years to come. When you're speaker shopping, do you just pick the best-looking bluetooth speaker? Is that speaker worth the amount it's being sold? Does it have good acoustics? Is it a bluetooth speaker? Is it a portable speaker?
20 Best Bluetooth Speakers 2021:
We want people to sing praises about how you have the best portable bluetooth speaker! There are some important details you must look out for when purchasing a portable bluetooth speaker. We wouldn't want you to buy a faulty item that stops working within three months or have you pick an expensive, good-looking portable speaker, but the sound quality is poor!
This is precisely why we curated the perfect list of the best bluetooth portable speakers for every budget. We did all the research and cut out your work for you. All you have to do is decide your budget and go through our list!
---
Let's begin the list with affordable bluetooth speakers that are more economical – the JBL Flip 5 portable waterproof bluetooth speaker. This bluetooth speaker is a class apart when it comes to quality.
JBL isn't just widely known for providing phenomenal quality speakers and headphones, but it is also known for its fantastic price range. JBL has always created the best and never settled for any less. This JBL Flip 5 is a testimony to their craftsmanship.
We could not be more confident that this is the best bluetooth portable speaker with a great price range. It sells anywhere from $100 – $120 depending on the offers available in stores or online.
Let's take a look at the brilliant features it has:
Specification –
Bluetooth technology
Great acoustics
Waterproof
USB-C charging port
2.5 hours full charging time
Long-lasting battery life
Stereo pairing
What Hi-Fi? Award winner
---
The following bluetooth portable speaker that delivers in terms of quality and price is the Tribit Audio Stormbox Micro outdoor speaker. The Tribit is available for less than a hundred dollars – $60. It is cost-effective, functions smoothly, and makes for a great bluetooth speaker.
The Tribit comes in a small square shape but assures a loud sound, and considering the small size, the bass weight is limited. But despite this, the Tribit Stormbox Micro outdoor has excellent features like:
Specification –
Wireless
Bluetooth technology
Deep bass (limited)
Loud sound
Built-in microphone
Voice assistant
Waterproof
Wireless stereo pairing
Compact size
CNET Award for best portable mini bluetooth speaker
---
The Marshall Woburn speakers are a classic in the music industry. Any audio devices designed by Marshall are a staple for people in the music industry. It's purely because they know good sound when they hear it, and Marshall offers!
It is easily one of the most powerful portable speakers on the market. Marshall's iconic design fits any aesthetic. It doesn't just provide the best quality bluetooth speaker we have come across anywhere, but it also provides a minimalistic and classy look.
The price of the Marshall Woburn II Bluetooth Speaker isn't on the lower end. It retails for a cost of $627 but is worthy of the investment made.
I know I can't stop talking about how beautiful it is, but it has great features like:
Specification –
Wooden cabinet construction
Subwoofers
Bluetooth technology
Connection and switch of two bluetooth devices
Aux connection
Wireless connection
Analog controls
Available in 3+ colors
Probably the only setback with the Marshall Woburn speaker is that you wouldn't be able to fit it into your backpack to use elsewhere – it's not as compact as other portable speakers. The dimensions are: 40 (W) x 31 (H) x 20 (D) cms.
---
You would have seen the Beats Pill+ in several music videos, including Nicki Minaj, Drake, Katy Perry, and other musicians. They are all personal users of the pill, and as musicians, we certainly trust their judgment with suitable quality music devices.
Let us also remember that Beats by Dre is the genius of Dr.Dre, a musician himself who understood the essential need for good-quality speakers and headphones.
Also, Read – Travel Headphones – 10 Best Travel Headphones In 2021 (Noise Cancelling)
It sells at $179.95, in the upper-midrange of prices; it is widely known for its compact size that resembles a pill, and unique features like:
Specification –
Compatible with iOS and Android
Bluetooth technology
Built-in speakerphone
Wireless
12-hour battery life
3-hour full charging time
Aux connection
USB-A charging port and cable
Multifunctional button
Available in three colors
---
Leave it to JBL to make the most compact – a soap-sized speaker that is a favorite among many!
Big things do come in small packages. The JBL Go 3 delivers yet again with good quality speakers and perfect customer understanding. This JBL Go 3 is so tiny; you could practically fit it into your pocket.
It sells at the price of $40 and is a great portable bluetooth speaker. It is lesser than fifty dollars and makes for a great economical purchase! Apart from that, here are some things you need to know about JBL Go 3:
Specification –
Bluetooth technology
Wireless
Waterproof
Dustproof
Available in three colors
Rich and bold sound
Compact size
Probably the only downside to this great speaker is that its playtime lasts for only 5 hours after a single charge. This is best suited to take to the beach or for short visits with friends that don't require longer battery life.
---
Bose has been well recognized for its audio devices that are both affordable and of excellent quality. They don't shy away from adding new features and coming up with new models with a complete understanding of their customer base.
They have speakers and headphones in all sizes, but one that stands out for today's list is the Bose Soundlink Micro Bluetooth Speaker. It retails for the price of $99 and has excellent features like:
Specification –
Waterproof design
Bluetooth technology
6-hour battery life per single charge
Micro-B USB port
Available in three colors
Compact size
---
The Linn Series 3 is a premium high-end speaker. It is an elegantly designed luxury bluetooth speaker that doesn't just look classy but also has the most beautiful acoustic sound.
The Linn Series 3 is probably one of the top wireless bluetooth speakers on this list. It sells for a whopping price of $3850 and could hardly be called a bargain. Nevertheless, it gives us unique features that none of its mid-lower or lower-priced competitors offer. It has:
Specification –
Bluetooth technology
Luxury design
Wireless
Avoids disruption by signal processing
HDMI ARC socket
Compatible with connection to TV
USB port
Compatible with ethernet
Compact size
Given its extremely high price point for a different budget, the Linn Series 3 is one of the best bluetooth wireless and portable speakers.
---
Dynaudio stands out in terms of its unique design. It has a very symmetrical structure to it, and customers either love it or hate it. The Dynaudio Music 5 has an incredible quality of sound. It works better in a larger room, giving it more space for the movement of sound.
The Dynaudio Music 5 has one-of-a-kind features. It offers a Noiseadapt feature that essentially cuts through ambient sounds around you, delivering the best quality audio playing through the speakers.
This bluetooth speaker is in the higher-mid range of prices and retails at approximately $1400. This high-end bluetooth speaker also comes with high-end features like:
Specification –
Noiseadapt
Bluetooth technology
Symmetrical style
Sophisticated design
Digital optical input
Wireless
Remote control
Compatible with devices like CD players and TV
---
The Audio Pro Addon C10, much like its predecessors, has done incredibly in the field of audio devices. It is known for its brilliant functions and aesthetics.
The Audio Pro Addon C10 MkII retails for $500, placing it in the higher-mid range of bluetooth portable wireless speakers. It is also a three-time award-winning wireless bluetooth speaker. With that being said, here are some of its features:
Specification –
Multiroom speaker
Bluetooth technology
Wireless
Compatible with Apple AirPlay2 and Google Chromecast
Preset buttons for various functions
Radio station
Available in three colors
Sleek and sophisticated body
---
The Naim Mu-so Qb 2nd Generation is superior to the first version of the Naim bluetooth wireless speaker. This version of the bluetooth portable speaker is a better and upgraded form of the first generation bluetooth speaker.
This portable wireless bluetooth speaker won an award from What Hi-Fi? As the best home wireless speaker of 2020. It retails for a price of approximately $1700 and has outstanding features like:
Specification –
Improved Bass
Multiroom speaker
Bluetooth technology
Wireless speaker
Advanced Wifi
Compatible with TV
Streaming services – Apple AirPlay2 and Chromecast
Smart integration
Sleek square design
Available in four colors
---
Amazon is highly versatile with the development of its products. It has delivered wonderfully in the production of its speakers. The Amazon Echo Dot – 3rd Generation is an upgraded version of its predecessors.
It is one of the most affordable bluetooth speakers retailing for $22.90 but makes sure this economical price range doesn't affect the quality of their speakers.
The Amazon Echo Dot 3rd Generation has features like:
Specification –
Voice assistant
Bluetooth technology
Wireless speaker
Long-lasting battery life
Hands-free music control
Compatible with other speakers
Voice control for and to other devices like TV, AC, etc.
Voice recognition and assistance in various languages
Compact size
---
If we were to compare the top 10 bluetooth speakers, the JBL Xtreme 2 will definitely be on that list. This bluetooth speaker is a waterproof and functional dream. It is great for outdoor use and is sturdy and rigid. This versatile speaker ranges anywhere between $200-$250 depending on the color you choose.
The JBL Xtreme 2 has all the features that you would typically expect in a bluetooth wireless speaker. It has incredible features like:
Bluetooth technology
Wireless speakers
Waterproof exterior
15-hour battery life from a single charge
Built-in microphone
Designed for rugged use
Available in five colors
---
This speaker; is made for fun poolside parties or house-raves that require an extra pump of bass. This bluetooth wireless portable speaker is the easiest to use, making it easy for people of all ages to use.
The minimalist portable speaker retails for a price of $200 and above, depending on its colors. It has easy-to-use features like:
Specification –
Bluetooth technology
Wireless speakers
Aux input
USB – C port
Compatible with two devices at the same time
10-hour battery life
In-built microphone
Voice Assistant technology
---
This has to easily be one of the best portable speakers for the outdoors. It is built for rough and rugged use and has features that support this multifunctional speaker.
The Sony SRS-XB23 has a few buttons that are self-explanatory and easy to use. It retails for a low price of $98 and $99 based on the speaker's color. It has brilliant features such as:
Specification –
Extra bass sound
Waterproof
Dustproof
Shockproof
Salt-water resistant
Bluetooth technology
Wireless speaker
12-hour battery life
Lightweight design
Sync's up to 100 speakers
In-built speakerphone
USB-C Port
Available in five colors
---
The Sonos roam is a customer favorite, designed to please. It poses as a strong competitor against other affordable speakers with its brilliant sound quality and beautiful features.
It retails for $169, but the rate it is sold at is entirely reasonable considering competitors with a lower price range couldn't match Sonos Roam's quality. It has brilliant product features like:
Specification –
Portable
Bluetooth technology
Wireless
Compatible with Apple AirPlay 2
Compatible with WiFi
Lightweight body
Waterproof
10-hour battery life
USB-C port and cable
Built-in microphone
---
You can count on ultimate ears megablast to deliver fantastic performance. This versatile speaker can almost survive an apocalypse!
The ultimate ears megablast have crisp, loud sounds with a fantastic bass.
It retails for a price of $576, which is in the higher-mid range of rates. But this price comes with great features that make it the best bluetooth portable speaker:
Specification –
Bluetooth technology
Wireless
Compatible with Amazon echo
Voice Assistant
Voice control
Compatible with Wi-Fi
Available in six colors
Mature and sophisticated design
---
The JBL Charge 5 is one of the latest bluetooth speakers and is the epitome of durability and perfect upgrades. This speaker has features that its predecessors didn't possess. In many ways, this portable wireless bluetooth speaker has features that outstand its competitors in the market.
The JBL Charge 5 retails for a higher price point of $150 – $200 and makes an excellent investment for a speaker. The product features speak for themselves:
Specification –
Dual bass radiators
20-hour battery life
Bluetooth technology
Waterproof
Dustproof
Compatible with two device connection
Built-in power bank
Voice assistant
USB-C, USB-A port
---
The Bang & Olufsen Beosound A1 speaker is of premium quality but with an affordable price range. This portable bluetooth speaker is the only other thing that is affordable in the company's catalog.
This speaker retails for $220-$250, depending on the color of the product. Robust audio quality and exceptional features make this one of the best bluetooth speakers in the market with a reasonable price point. This wireless portable speaker offers:
Specification –
Voice assistance
Three in-built microphones
18-hour battery life
Dustproof
Waterproof
Ultra-portable
Bluetooth technology
Wireless device
43 hours battery life at low volume listening
USB-C, USB-A port
Available in five different colors
---
This portable bluetooth speaker, much like the other devices offered by JBL, is of exceptional quality. After reading the features provided by other wireless and portable bluetooth speakers by JBL, you will be sure that the JBL Charge 4, much like the others, delivers quality.
This speaker retails for 152, considerably cheaper than the JBL Charge 5 and the JBL Xtreme 2, regardless of your choice of color. The JBL Charge 4 features:
Specification –
Waterproof body
Compatible with two smartphones/devices at once
Built-in rechargeable battery
20-hour battery life
USB-C port
Bluetooth technology
Wireless and portable device
---
This lightweight and affordable device works great for a bluetooth portable speaker. The Ultimate Ears Wonderboom 2 delivers good audio quality and a design with minimal buttons for easy use.
It retails anywhere between $99-$180 depending on the color of the speaker. There are no complications with this speaker; its design and functions are simple. It also offers:
Specification –
13-hour battery life
Ultra-portable
Stereo-pairing
Wireless with bluetooth technology
360 degree sound
Floatable
Waterproof
Dustproof
Drop-proof
Charge time 2.6 hours
Compatible with all devices
FAQs
What do portable speakers mean?
A portable sound device has all the necessary components needed in an audio appliance built right into it. This avoids the need for connecting wires, plugging in adapters, and more to make the device fully functional.
It can be used anywhere with no access to a plug point. Making a portable speaker also means a wireless one. It makes road trips, beach stays and camping much more fun when you can carry around your speaker.
What should you look for when purchasing a portable bluetooth speaker?
Almost all portable speakers have good audio quality. But something that you should keep an eye out for when purchasing a portable bluetooth speaker is:
Good battery life
Compact size for packaging
Audio power
Waterproof and dustproof
Compatibility with more than one device
What are some of the best portable bluetooth speakers?
All of the twenty speakers mentioned above are our choicest picks for the best bluetooth portable speakers for every budget. But there are certainly a few that need to be pointed out again for their phenomenal quality. They are; Marshall Woburn II, JBL Charge 5, JBL Flip 5, Beats Pill+, and the Bose Soundlink Mini II.
Conclusion
You don't have to be a musician or a technical person to understand what the best portable speaker has to offer – our list mentions all of them in the simplest form!
These speakers are bound to serve you right with their high-performance, developed technology, and sophisticated & compact body and packaging. So, sit back, relax and pick the speaker of your choice from this list based on your budget.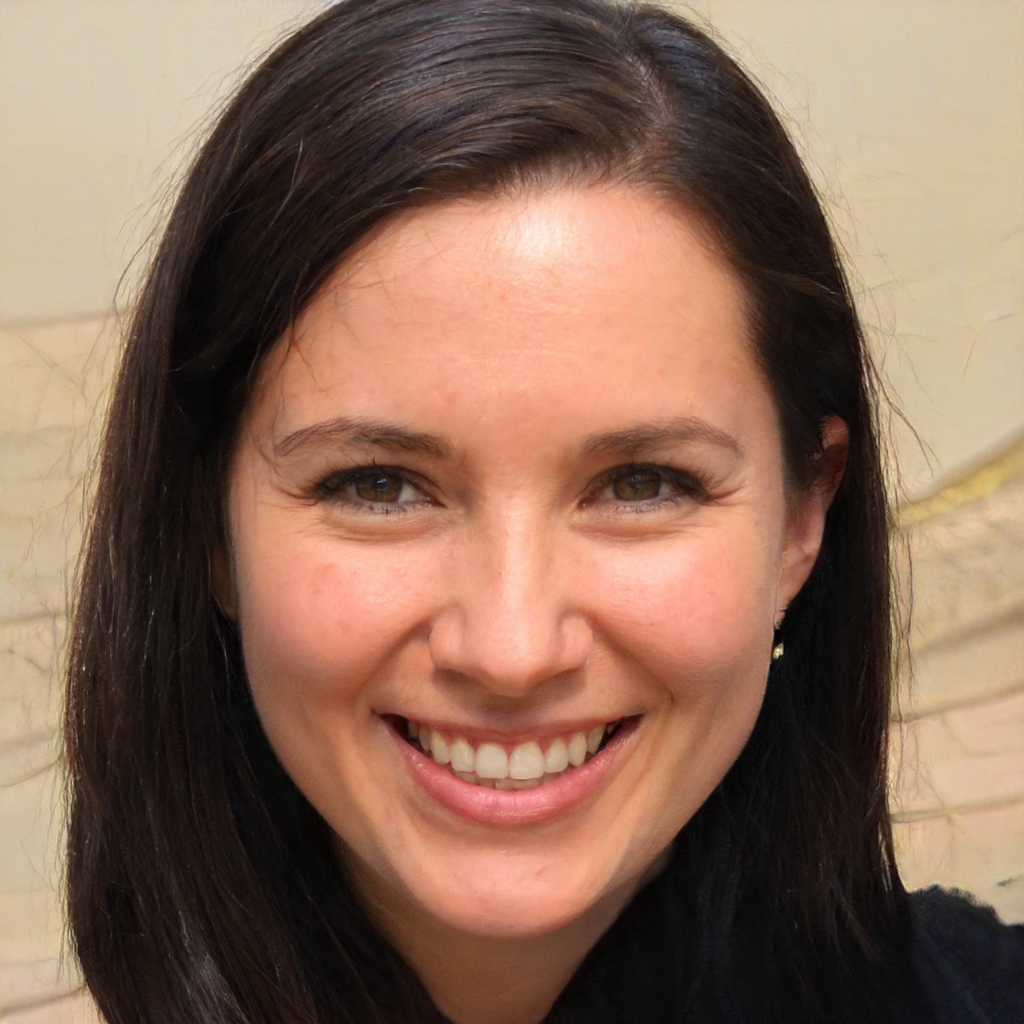 Olivia Jones
Discover what Olivia is talking about from Parenting to Entertainment & all of the in between. Activities for Kids, DIY, Health & Fitness, Giveaways & More..