Burt's Bees Celebrates their 30th Anniversary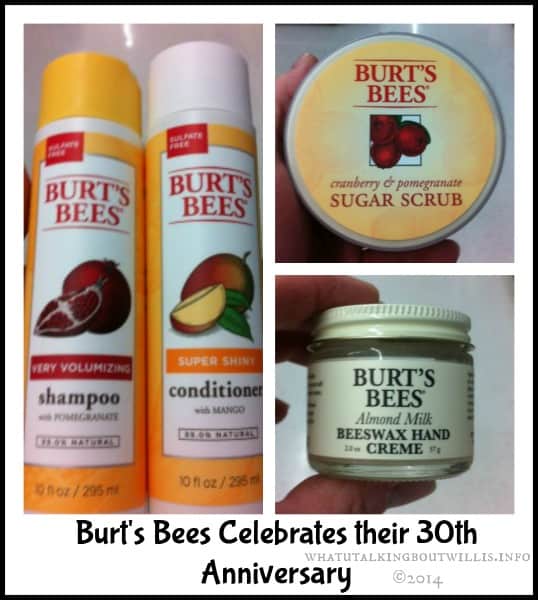 Becky
Newly middle-aged wife of 1, Mom of 3, Grandma of…

**Disclosure: Many thanks to Walmart and Burt's Bees for their sponsorship of this post.
Burt's Bees Celebrates their 30th Anniversary
For many years I have been familiar with the Burt Bees name. My parents use their lip balm, as well as my sister and daughter. I am not really one to use lip balm; but if I do? You bet it would be Burt's Bees.
We are now at the end of October here in New York state. The winds have picked up, the breezes have become chillier and the weather will only start to get colder. It is very common to get cracked, dry lips, dry skin and the harsh weather wears on your face. With Burt's Bees you can feel confident that you will find exactly what you need within their product line. Their products come in many scents/flavors, so you are sure to find one that works for you. Also they have a natural choice for those that just want the healing feeling that Burt's Bees gives without the extra flavor/scent.
Burt's Bees has shampoos and conditioners, sugar scrubs, as well as Almond Milk beeswax hand cream. This is just to name a few of their personal product line. Burt's Bees manufactures its products with natural ingredients using very little processing such as distillation/condensation, extraction/steamed distillation/pressure cooking and hydrolysis to maintain the purity of those ingredients. Also, every product has a "natural bar" which gives a percentage of natural ingredients in that product, often with detailed ingredient descriptions.
A Bit of Background
Originating in Maine in the 1980s, the business began when co-founder Roxanne Quimby started making candles from Burt Shavitz's leftover beeswax. This eventually led to their bottling and selling of honey, a practice that slowly diminished as the company evolved as a corporation. Eventually, other products using honey and beeswax, including edible spreads and furniture polish, were sold, before moving into the personal care line.
Burt's Bees Gift Ideas
Lip Balm is a great addition to the top of a birthday gift with some ribbon for the extra special touch.
To a new Mom coming home from the hospital; a small gift basket of shampoo, conditioner , and a body wash so she can pamper herself when needed.
A college student who will be living away from home: a bathroom tote complete with shampoo, conditioner, body wash, body lotion,
Stocking Stuffers- you can just use your imagination to the possibilities.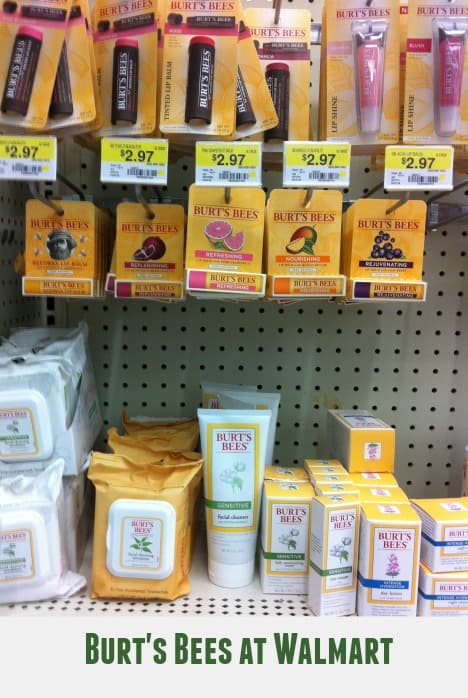 See Also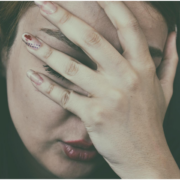 Above are only a few ideas of many you can come up with using Burt's Bees. There are so many different combinations that can be put together for the perfect gift. If you have a favorite Burt's Bees product please share it with me in the comments; as well as a favorite flavor. I also know that Burt's Bees has just come out with a Vanilla Lip balm and a Wild Cherry flavor to add to their other flavorful line.

Becky
Newly middle-aged wife of 1, Mom of 3, Grandma of 2. A professional blogger who has lived in 3 places since losing her home to a house fire in October 2018 with her husband. Becky appreciates being self-employed which has allowed her to work from 'anywhere'. Life is better when you can laugh. As you can tell by her Facebook page where she keeps the humor memes going daily. Becky looks forward to the upcoming new year. It will be fun to see what 2020 holds.