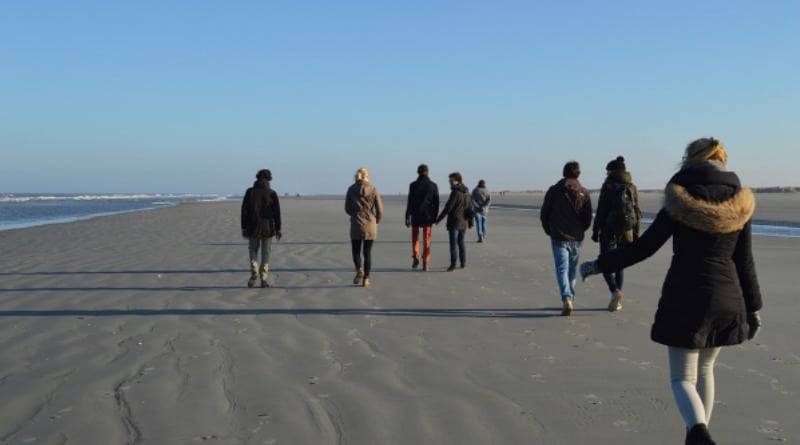 Becky
Wife, mother, grandma, blogger, all wrapped into one person, although…

We often travel in groups. Some of us go with our families, which could be three generations or even more. Others travel in school groups, church groups, or just groups of friends. When we travel as a pack, it can complicate things a little. Keeping everyone coordinated and making sure you're all where you need to be can be hard. It's even more difficult when there are children involved. Your group might be small or you could have thirty or more people to organize. Planning a group trip is an amazing opportunity to meet new people, see new sights and create memories. WorldStrides have a list of wonderful destinations to visit. If you want to make it easier to prepare for the trip, try some of these tips.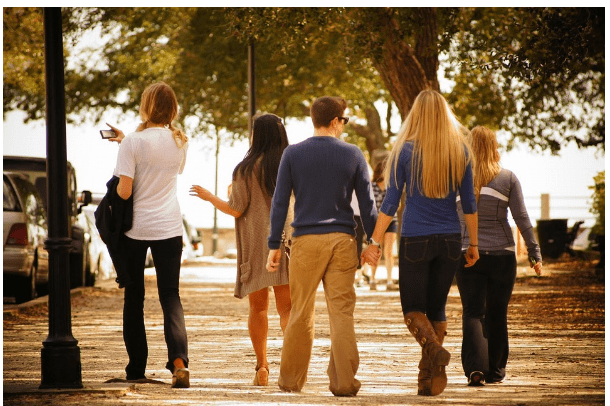 Make Sure Someone Is in Charge
No matter how big your group is, it's a good idea to have one person in charge. When you have a small group of friends, you might be reluctant to do this. For the most part, perhaps you can make decisions together by discussing everything. But problems arise when no one agrees or when everyone is reluctant to have a strong opinion. Giving someone the final decision helps you avoid being at an impasse. With a larger group, a leader is essential, or nothing will get done. You can delegate tasks to other people, but one person should be in charge.
Hire Your Own Transport
Taking public transport is sometimes the most sensible option for your group. However, it isn't always appropriate. It might be useful in a congested city when public transport is much faster than driving. However, other times it will be expensive and possibly dangerous. For example, if you're with a school group, you don't want to lose any of your students on the subway. Hiring your own transport could be more sensible. A car works for smaller groups, but large groups can consider renting or chartering a bus. Go here to find out about chartering a bus and why it might be the best option.
Book Ahead of Time
If there are more than five of you, it's always worth planning everything ahead of time. Think about whether it's realistic for you to turn up to a restaurant and ask for a table. Or do you want to stand in line for an attraction, waiting for everyone to get tickets? As much as you can, try to buy tickets or book things before you arrive. If wherever you're going is ready for you, you'll receive better service and have a better time. Plus, you can avoid getting turned away because your group is too large.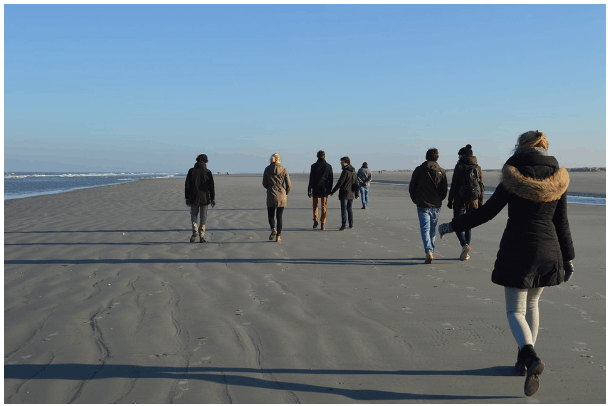 Use Planning Tools
If you love using technology to get ahead, you can find some useful tools for planning. For example, you can try out Travefy, the itinerary, and group trip app. It will help you organize everything, so it's easier. You can also find apps and spreadsheet templates for your budget. Working out the cost and splitting it between everyone can be a hassle.
Give yourself plenty of time to plan a group trip. The sooner you start planning it, the longer you will have to create the perfect journey.
Becky
Wife, mother, grandma, blogger, all wrapped into one person, although it does not define her these are roles that are important to her. From empty nesters to living with our oldest and 2 grandchildren while our house is rebuilt after a house fire in 10/2018 my life is something new each day.