Can Your Home Survive The Arrival Of A New Pet?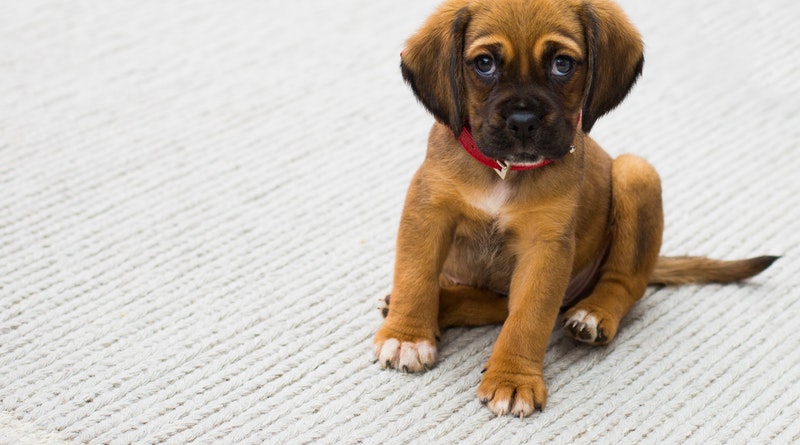 Becky
Newly middle-aged wife of 1, Mom of 3, Grandma of…
Welcoming a new pet into your family can be one of the best things you ever do. In fact, a fur baby can be a source of joy and love and enrich the life of your family, no end. However, before you bring your puppy, kitten, or any other animal home, you will need to make sure that your home is correctly prepared. Something you can find more out about in the post below.
Is your home ( and possessions) pet safe?
First of all, you need to remember that getting a pet can be like when you have a baby, and it starts to crawl for the first time. What I mean here is that there can be all sorts of things in your home that you don't want your pet to be able to get ahold of. Either because they could pose a risk to their wellbeing or they could damage them. Something that as the post at https://www.ahs.com suggests could mean you are seriously out of pocket.
With that in mind, doing a sweep of the home, and making sure anything small enough to be a choking hazard is well out of reach is vital. Additionally, any toxins or positions such as bathroom cleaner need to be stored safely away.
Can you keep your home clean once your pet arrives?
Next, when it comes to getting a pet, a significant concern for many is how to keep the former clean, once the latter arrives. After all, Fido won't know that he can't come inside when he's playing in the garden in the mud. Then there is all the dander, and dry dirt and dust having a pet can cause to accumulate in your home.
Happily, there are some strategies that you can use to keep your house as clean as possible even after your new fur baby has arrived. One, in particular, is to use an air purifier like the one reviewed at https://moonriverchattel.com/ regularly. Something that will trap the dust and dander and can even reduce issues with air quality and allergies as well.
Also, before you bring your new furry family member home, investing in a vacuum that is specifically designed to deal with pet hair is a good idea. In fact, by doing so, you can make staying on top of the cleaning in your home a great deal easier, despite the presence of your furry pal.
Cordoning off areas in the home
Finally, when it comes to welcoming a pet into your home, everyone will likely be excited as you want to give it as much attention as possible. However, what you need to realize is that this can be very stressful for an animal, especially a young one that isn't toilet trained yet.
To that end, providing a quiet place for your new pet to be able to rest and adjust to its surroundings is crucial. Additionally, setting out a limited space for the first few weeks in case of an accident can make all the difference. Both to their wellbeing and to the condition of your home during this time.
Becky
Newly middle-aged wife of 1, Mom of 3, Grandma of 2. A professional blogger who has lived in 3 places since losing her home to a house fire in October 2018 with her husband. Becky appreciates being self-employed which has allowed her to work from 'anywhere'. Life is better when you can laugh. As you can tell by her Facebook page where she keeps the humor memes going daily. Becky looks forward to the upcoming new year. It will be fun to see what 2020 holds.