How to Further Your Career in Nursing as a Busy Mom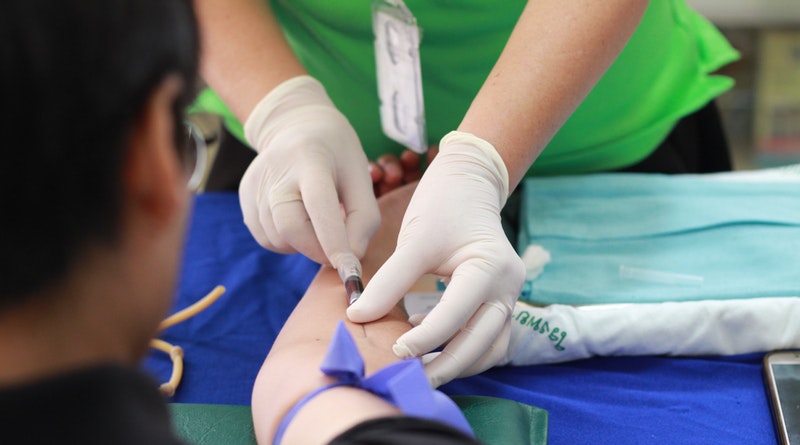 Becky
Newly middle-aged wife of 1, Mom of 3, Grandma of…
Maternal instincts are powerful, and in some, the caring, selfless nature of a mother is all-consuming. These are the people who take strangers under their wing, provide compassion in the darkest moments, and can provide comfort and care to others at a moment's notice. 
For those who want to help others, there is no better career than nursing. 
Nurses dispense comfort, compassion, and caring without even a prescription.
– Val Saintsbury
It's no wonder that nurses are so essential to patient care to the point where several studies have concluded that a healthy number of nurses improve patient health and outcomes significantly. Having just 10% more BSN nurses on staff will result in an average 4% decrease in the risk of death in patients. 
Nursing is a great career for mothers, but it can be a challenge to juggle caring for patients and caring for your children. You don't have to give up your career if you're a mom, but you should look at more mom-friendly roles.
Nursing Career Opportunities That Suit Busy Moms 
People are in need of medical help 24/7. They don't take breaks on national holidays, and they don't make exceptions for birthdays. That is why as a busy mom who wants to spend time with her kids, a position such as an ER nurse or a cardiac nurse is not going to be the career path you want to take.
Ideally, becoming a nurse that works in a clinic, such as a family nurse practitioner, is the perfect way to live out your calling in a calmer, more structured environment. The career path to such a position in a private office or clinic is a long one, and it will take time, but once you have reached your dream, you will have it all. 
There are so many reasons to seek out a career in a private clinic: 
A great, well-paying career

More time to spend with the kids

The ability to take the holidays off

More structured days 

Same great benefits 
To roundup, the career opportunities that will give you greater control and structure to your day include: 
Nurse Educator 

Practice Nurse 

School Nurse 

Disability Assessor

Recruitment Agency Nurse Manager (needs an RN) 
Choosing the right role for you will mostly mean choosing the environment that you want to work in most. Family nurse practitioners, in particular, will have the most options in where to work, from schools to clinics. If you are unsure, choosing an option that gives you plenty of leeways into which the environment you can work for is a great choice. 
How to Further Your Career as a Busy Mom 
In order to have options, you will need to advance your career. It's easy to find many great online degrees to help you further your career, but it is important to know what makes a great degree. 
What Your Online Degree Should Feature 
A degree worth investing in will have these top features: 
The Ability to Use Your Experience 
For lower-level degrees like the BSN, you may be able to use your experience as a Registered Nurse to your advantage. Always call ahead to see if there are options to use your career as credits towards your degree. It saves you time and energy when studying. 
100% Online Quality Degree 
An online degree must be online with few exceptions. Clinical and residency will, of course, have to occur on-site, but you may very well be able to use your current place of employment to make things easier, and on-site residency is only three days on the campus in question.
What is important, however, is that you ensure the degree you receive is available in your state. If you are in Ohio, you will need to find a nurse practitioner school in Ohio. Not in Tennessee, not in Kentucky, and not in any other state that is nearby.
The reason is that Ohio is not a part of the eNLC, which several nearby states are. There may be difficulties when achieving your license because of this. Ensuring your degree is available and appropriate for Ohio residents will make the learning, accreditation, and certification process so much easier. 
See Also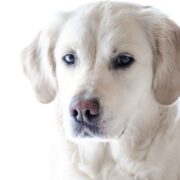 Ensure it is Accredited and Approved 
Regardless of where you are or what level of nursing education you need to advance your career, you will always want to check the degree is accredited and approved by your state. This will ensure that your education will actually provide you with what you need to know to apply and pass the state license exam. 
You don't need to choose a top-tier university in order to be hired, but it will: 
Help you stand out from the competition

Give you industry-relevant knowledge 

Help you secure a job once graduating 

Be designed to help working professionals 
Tips for Juggling Work, Study, and Kids 
Having a great, flexible degree on the go that you can work on anywhere is great. Juggling work and kids in-between, however, is going to be a real challenge. You are going to have to: 
Get everyone you know on board to help 

Prepare healthy meals in advance to save time in the mornings 

Find a place outside of the home and work to study 

Be honest with your kids about your new routines 

Set a day a week to spend time with the kids 
Finding That Perfect Position Once You Are Certified 
There are a lot of nursing jobs out there that will help you enjoy a stable, steady workday. Don't be discouraged if you don't immediately get the most obvious option. There are plenty of positions out there that require nurses.
Check schools, private clinics, recruitment agencies, and so on for openings. Even if there are no available positions near you right now, getting your name out there might mean you are the first person they call when there is a position available. 
You don't have to give up your dream of being a nurse to raise your kids, but finding a middle ground will help you be a great mom and enjoy a fulfilling career. 
Becky
Newly middle-aged wife of 1, Mom of 3, Grandma of 2. A professional blogger who has lived in 3 places since losing her home to a house fire in October 2018 with her husband. Becky appreciates being self-employed which has allowed her to work from 'anywhere'. Life is better when you can laugh. As you can tell by her Facebook page where she keeps the humor memes going daily. Becky looks forward to the upcoming new year. It will be fun to see what 2020 holds.