The Problems You Don't Need This Christmas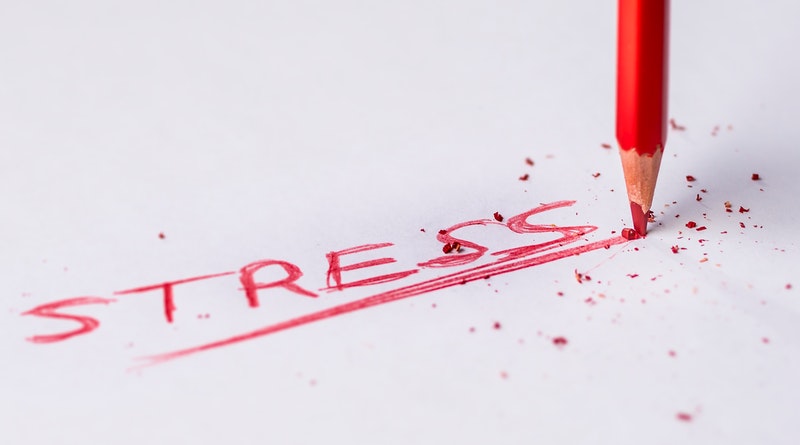 Becky
Newly middle-aged wife of 1, Mom of 3, Grandma of…
It's a special time of year that you're either running towards or away from, as quickly as you can. Some people find themselves so engrossed at Christmas that they go completely overboard with everything they're involved in. Some will actively leave everything until the last minute to try to avoid the hassle of the festive season. However, whatever your preference to this time of year, there are some things that you should be on the lookout for, wishing to totally avoid them. Because whether you're in love with the season or not, there are things that can go wrong that will put a damper on your spirit, or test the limits of your reliance. From the home to your personal life, there might be something brewing right at this very minute, that soon you will find yourself dealing with. So, if you keep on reading, we'll show you some of the problems that you really don't need this Christmas, but that might be just around the corner for you. 
Is Your Home A Ticking Time Bomb
If there's one place you can count on to screw everything up, it's your home. Your home becomes your pride and joy at this time of year. It's a time of year when your family gathers, and often you'll find yourself the host of at least one event. If you're not finding yourself the host, people will be in and out more than you can imagine, and no doubt you'll have friends round for drinks and a few nibbles. It's just the season to do so! So the last thing you need at this time of year is for something to go wrong, but boy does your home like to wait for just the right time for something to break. At this time of year, you're going to rely heavily on the kitchen and the appliances within it. One common item to break at this time of year is the fridge. The excessive use and overcrowding of it can lead to problems with all sorts of components, but most commonly the ice compartments and components. You can find replacement parts for a whirlpool refrigerator really easily. These are a super common type of refrigerator, but it's important to check your make and model to make sure that you're getting the right parts. Unless you have a handyman in the home, you'll have to call out specialists to come and run some diagnostic tests. Either way, it's something you need to sort pretty quickly if you are the host this year. 
Personal Life Disasters
Sometimes we're so wrapped up in work and family life, that we fail to see the personal life disasters that are standing right in front of us. One of the most common as we start to get older is friendship breakdowns. Everyone goes on to have their own life and before you know it, it has been months until you have seen some of the people who have been closest to you for a long time. Whilst we know family is ever so important they're not everything. It can then become quite scary that you know your family is the only people that you can rely on. So, right now, pick up your phone and make some plans if you haven't seen friends for a while. It's the time of year to meet up and have some fun. From Christmas drinks to simply meeting for a festive hot chocolate, it's not hard to find a spare couple of hours in the next few weeks. The fun you'll have will be incredible, and knowing you have people to vent to that aren't your family, will really help you in life. 
Work Meltdowns
Work meltdowns are going to come in thick and fast at this time of the year. There's a pressure to wrap things up, even if you're only closed for one or two days. Or, if you work in healthcare, tis the season for people to fall ill more so than any other time of the year, so you'll no doubt be rushed off your feet. To try and control the chaos, you need some structure in your life outside of work. Make sure you have an outlet that allows you to forget the stress of the day, not walk right into another one. It might be going for a thirty-minute walk after work, getting into the gym for an hour, or quietly reading a book. Whatever you do, allow your mind to drift from work as soon as you leave the door. 
Becky
Newly middle-aged wife of 1, Mom of 3, Grandma of 2. A professional blogger who has lived in 3 places since losing her home to a house fire in October 2018 with her husband. Becky appreciates being self-employed which has allowed her to work from 'anywhere'. Life is better when you can laugh. As you can tell by her Facebook page where she keeps the humor memes going daily. Becky looks forward to the upcoming new year. It will be fun to see what 2020 holds.