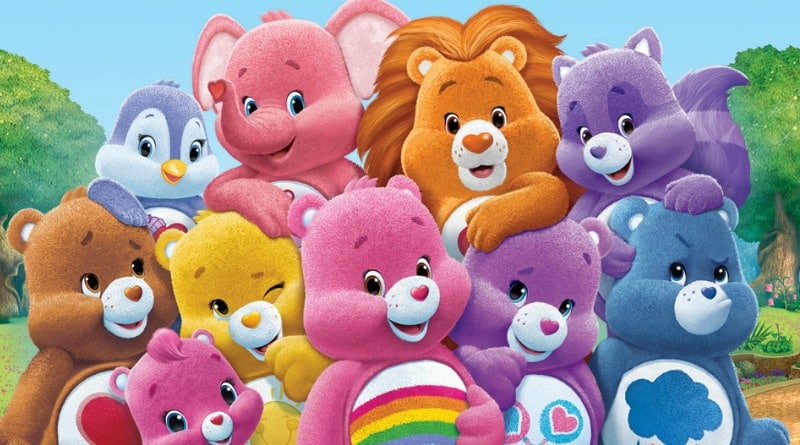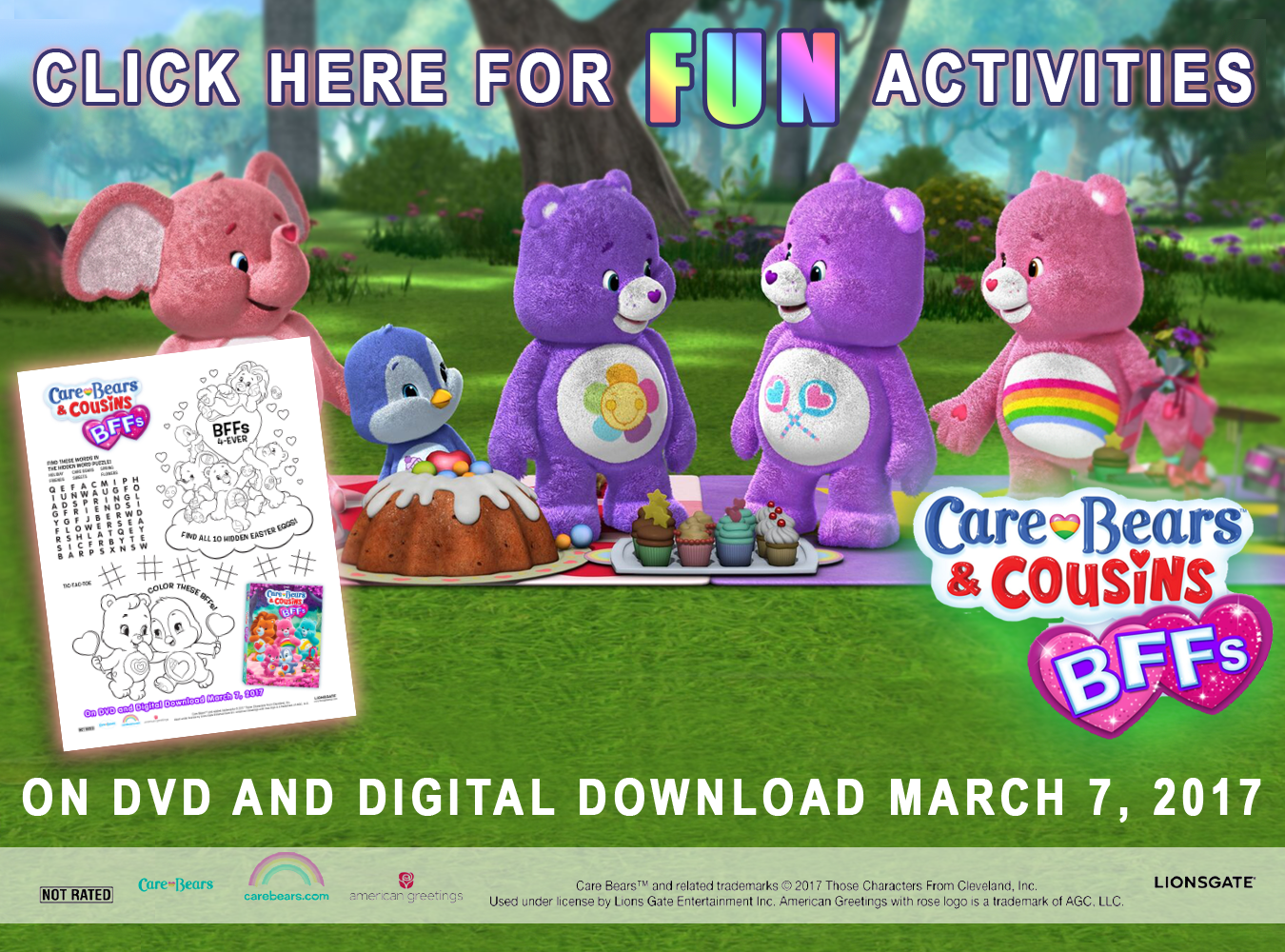 Disclosure: I received these movies for free in exchange for my opinions and my opinions are 100% my own.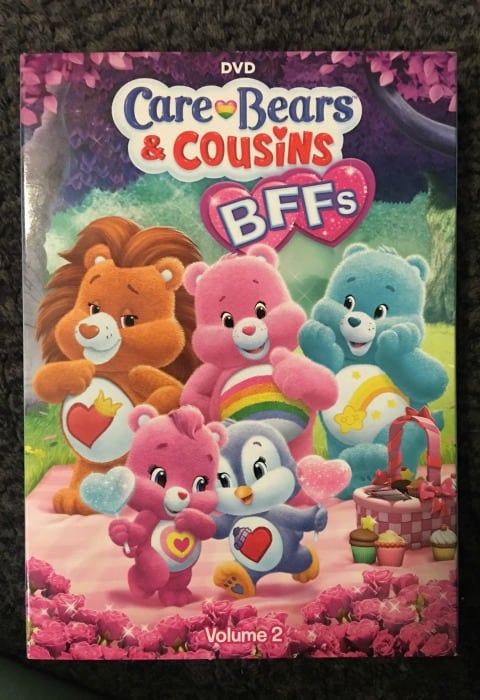 The February season of love is upon us.I have been searching and searching for the perfect gift for the little loves of my life. Finally, I decided on Care Bears & Cousins BFFs.
Watch these cute little cuddly bears in six sweet episodes go on smile raising adventures.
These Care Bears are the sweetest creatures, they care about making bad days better. Grumpy people happy. Just spreading kindness and smiles all day long!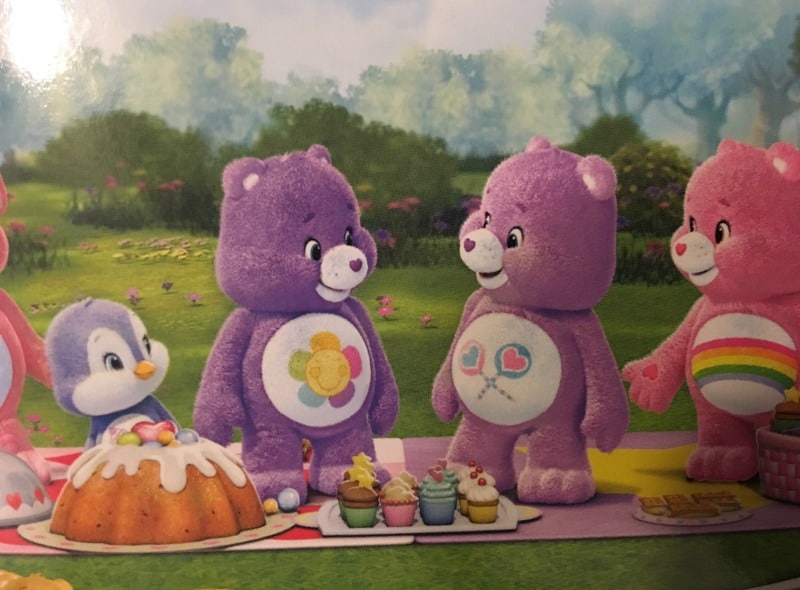 I love how the Bears always have a positive message, keeping promises, overcoming jealousy, sharing, love and family!
This is a great family friendly film. Run out and pre-order your copy here. Disclosure: This post may contain affiliate links which have been disclosed for any links that take you to Amazon in the footer of my website on all pages.
Care Bears & Cousins BFFS Volume 2
Join these loveable stuffed animals and their kindhearted cousins for more adventures in the magical land of Care-a-Lot when CARE BEARS & COUSINS: BFFS – VOLUME 2 arrives on DVD and Digital HD March 7 from Lionsgate Home Entertainment.
Street Date:
3/7/17
DVD SRP: $14.98
PROGRAM DESCRIPTION
The lovable Care BearsTM and their kindhearted cousins return for more adventures in Care Bears & Cousins: BFFs – Volume 2, arriving on DVD and Digital HD March 7 from Lionsgate. Consisting of six episodes from the all-new series, this installment follows the them as they teach children important lessons through their exciting journeys in the magical land of Care-a-Lot. With hours of adorable entertainment, the Care Bears & Cousins: BFFs – Volume 2 DVD will be available for the suggested retail price of $14.98.
OFFICIAL SYNOPSIS
Join the Care Bears in Care-a-Lot where friendship is in full bloom! The Care Bears and their Cousins discover that best friends are forever in these sweet and smile-raising adventures. Whether they're trying to help Brave Heart have the awesomest day ever, caring for an injured Grumpy or learning valuable lessons about jealousy and the importance of keeping promises, the Care Bears and their Cousins fill every moment with caring, sharing and fun!
PROGRAM INFORMATION
Year of Production: 2016
See Also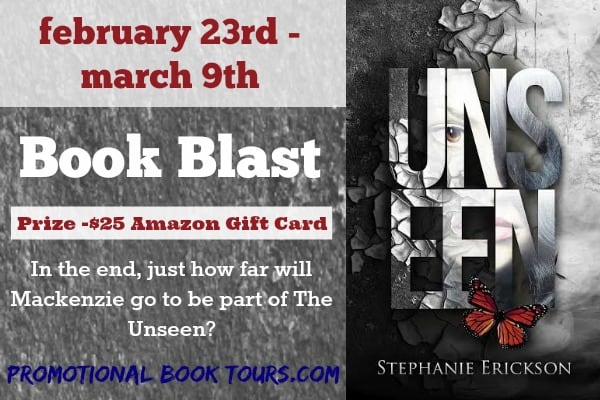 Title Copyright: Care Bears™ and related trademarks © 2017 Those Characters From Cleveland, Inc. Used under license by Lions Gate Entertainment, Inc. American Greetings with rose logo is a trademark of AGC, LLC.
Type: TV-on-DVD
Rating: Not Rated
Genre: Family, Animation, Children's/Series
Closed-Captioned: English
Subtitles: N/A
Run Time: 132 minutes
DVD Format: 16×9 Widescreen 1.78:1 Presentation
DVD Audio Status: English 2.0 Dolby Digital Audio
Emily Harmon
Emily - Mom of a cute 1 year old, loves to entertain, and save a few bucks. She runs a business, all while trying to keep her sanity.