The Experience is the Reward, #Cars3Event World Premiere Racing, Dancing, Laughing Oh My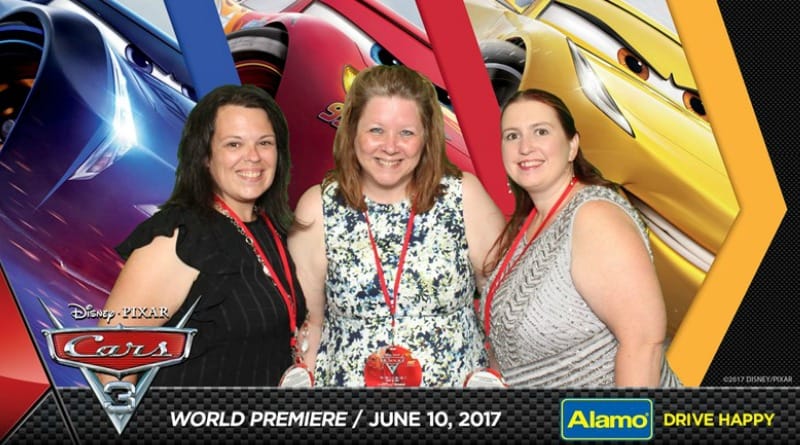 Becky
Newly middle-aged wife of 1, Mom of 3, Grandma of…
**Disclosure:  Disney Pixar sent me to Anaheim California for an all expenses paid trip to cover press with 24 other bloggers as well as the #Cars3Event Premiere.  All opinions are mine.**
Wow, that is all I can think of when I think about the past 3 days I spent with 24 bloggers in Anaheim California.  We experienced Disneyland, the premiere of Cars 3, the red carpet and after party at Carsland in the Disney Adventure Park, and more.  In this post, I am going to share my Red Carpet Premiere experience with you.
After we interviewed just some of the talent of Cars 3 we walked back out through the Anaheim Convention Center and saw that they were setting up the festivities for that night's Red Carpet Event for the premiere.  It was so exciting to see all that goes into them getting ready for such a special night event.  From the red carpeting they had laid overtop of the already existing carpet, the lights, special booths for the kids that would be attending to the cars that they brought in, it made the excitement even more real.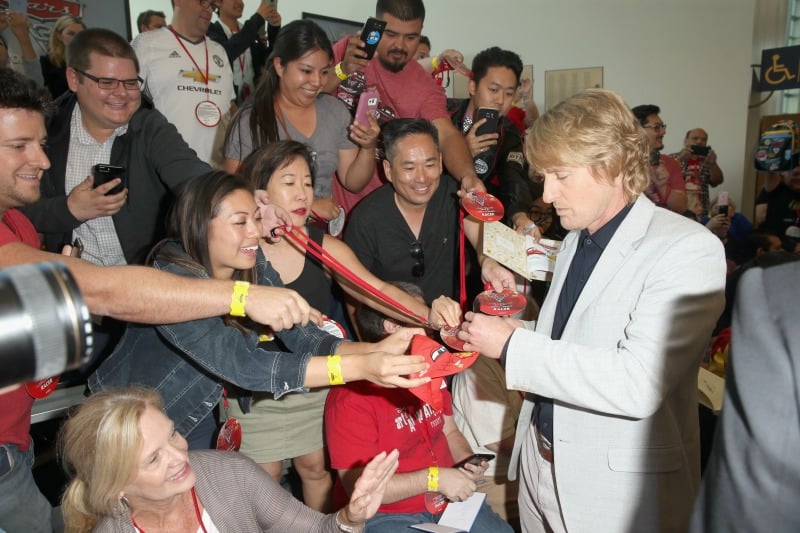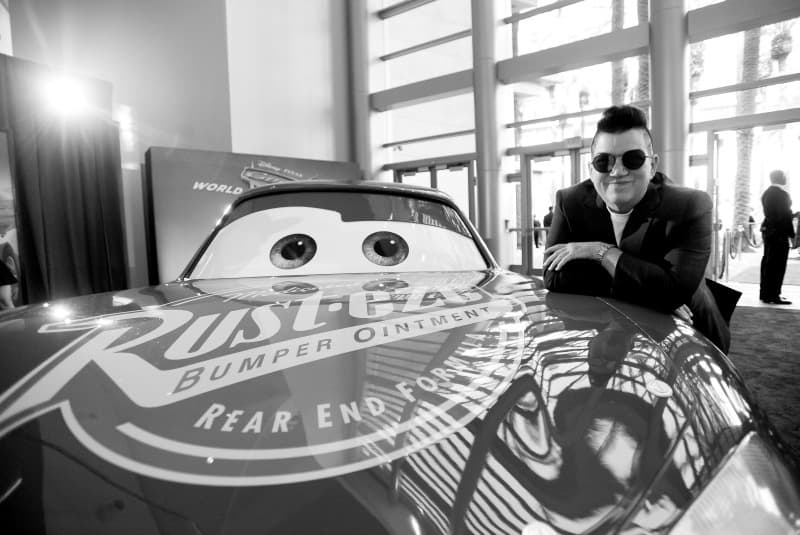 I always enjoy seeing the actors interact with their fans, and Owen Wilson was no exception.  I have to say that many of the cast of this movie were very involved with their fans during the Red Carpet and the afterparty as well. They were also open to having their pictures taken whenever asked.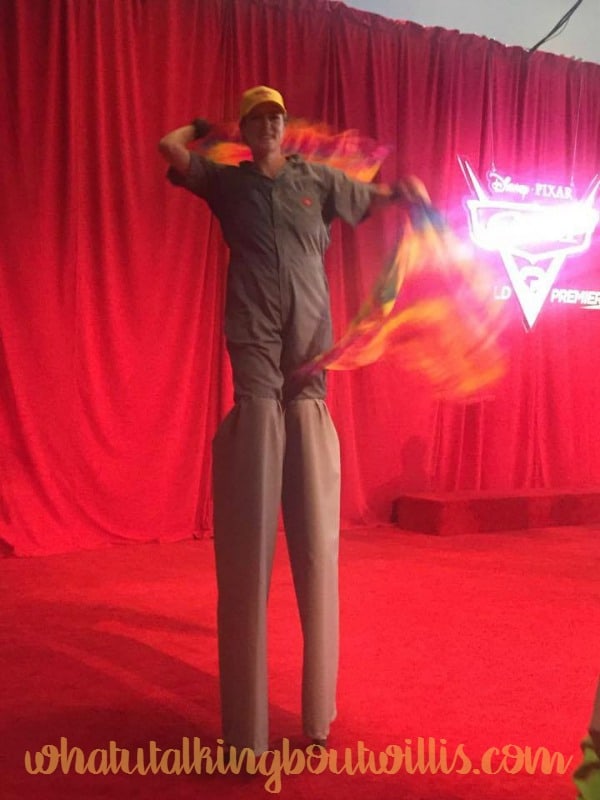 Once we were all ready we walked over as a group to the convention center and you could already feel the excitement building.  They had men and women on stilts walking around juggling, a woman walking on a ball while talking (more like squeaking), face painting for the kids and adults as well.  Coloring stations for the kids, cars made out of balloons.  The list goes on and on.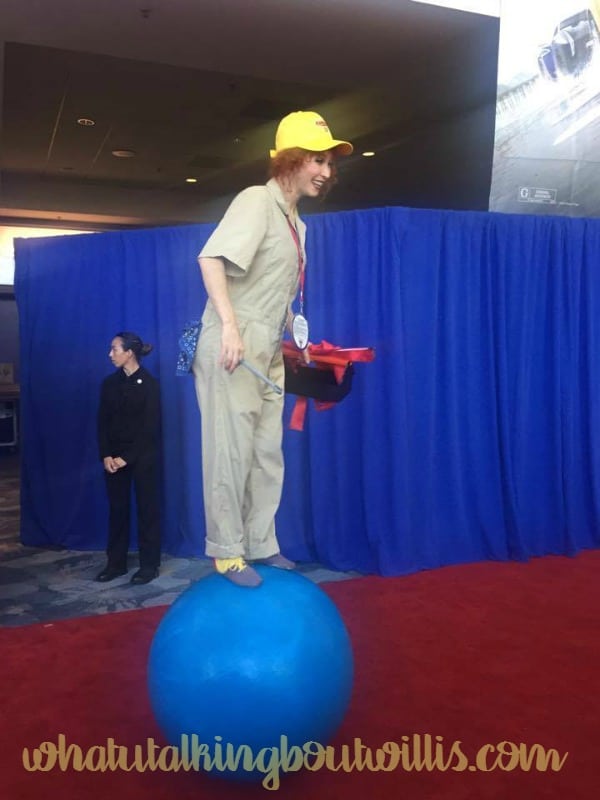 As you walked through the festivities you could see some stars greeting their fans, kids enjoying the different booths that had been set up, a green screen area to have your picture taken with your family or friends or both (mine is the first image).  The woman above when she spoke it was like she had a squeaky toy in her mouth which cracked me up, I kept thinking how is she doing that.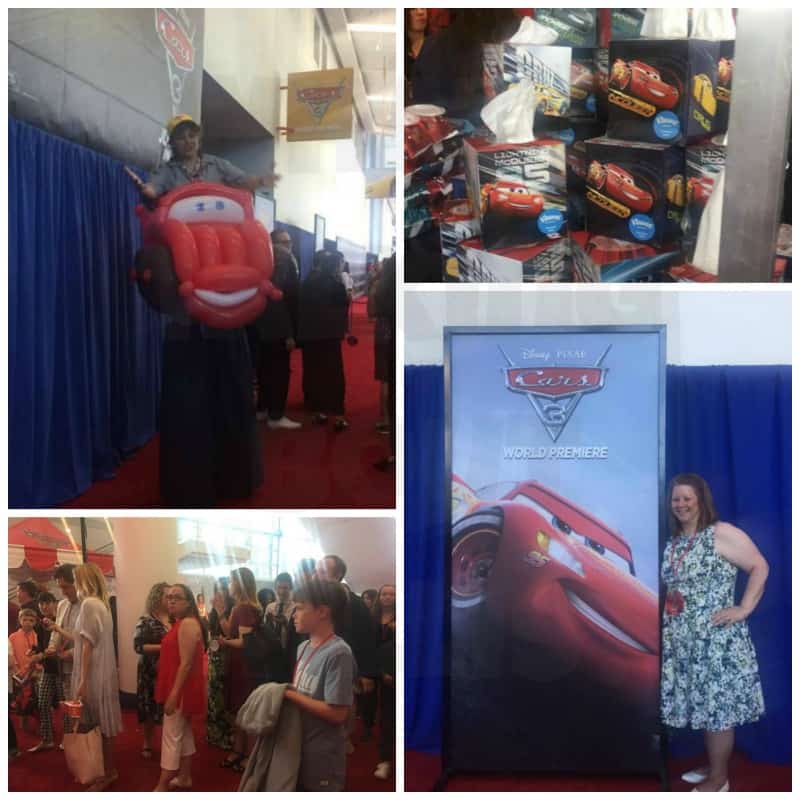 All of the entertainment had so much energy which increased the excitement that was already in the arena.  As we walked we saw more people, actors, and family and friends enjoying all of the festivities. I enjoyed seeing the actors pose with one another as well as with their families.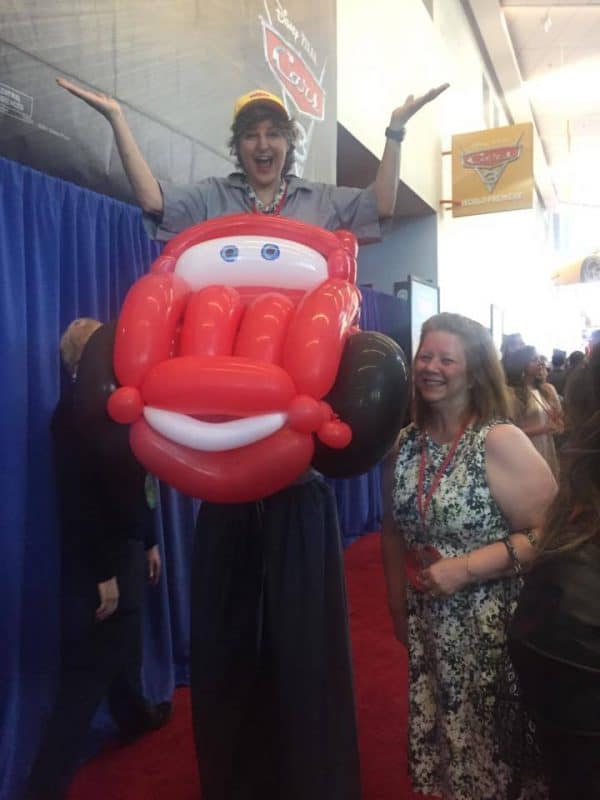 This crew member was all ready to take photos and selfies with anyone that was interested.  Her tire kept hitting me in my face but we finally were able to get a great photo together.  She had a few jokes for us and kept the laughter going. Like was I getting 'tired' of getting hit by her tire.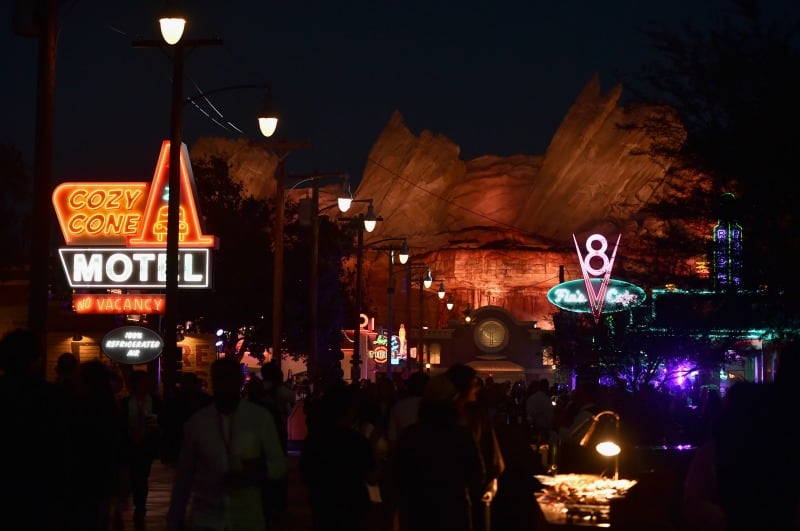 Then it was finally time for the movie so we were taken into the viewing area and sat with hundred of celebrities and people to view the World Premiere of Cars 3!! They lock your phone in a case and then give it back to you which was pure torture.  Well not torture, and I would have taken a picture of it but my phone was inside so I couldn't.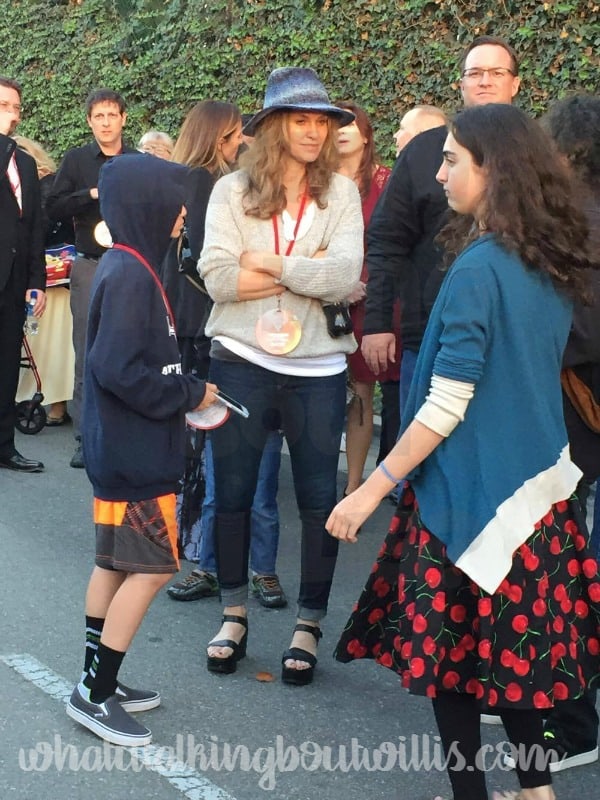 The image above I took while waiting in line for the tram to take us to the after party.  Although she wasn't in the movie she is one of my all-time favorite actors.  I fell in love with her on "Judging Amy", and then again on "The Practice". What actor would you like to see in person if possible?
After the movie, we were shuttled over to the after party at Carsland in Disney Adventure Park. This is my third premiere carpet event and I have to say this after party was different than the one I went to last year for Finding Dory.  They had closed off Carsland for just the party, so we were able to ride the rides with the other guests, and shop in the stores if we wanted to.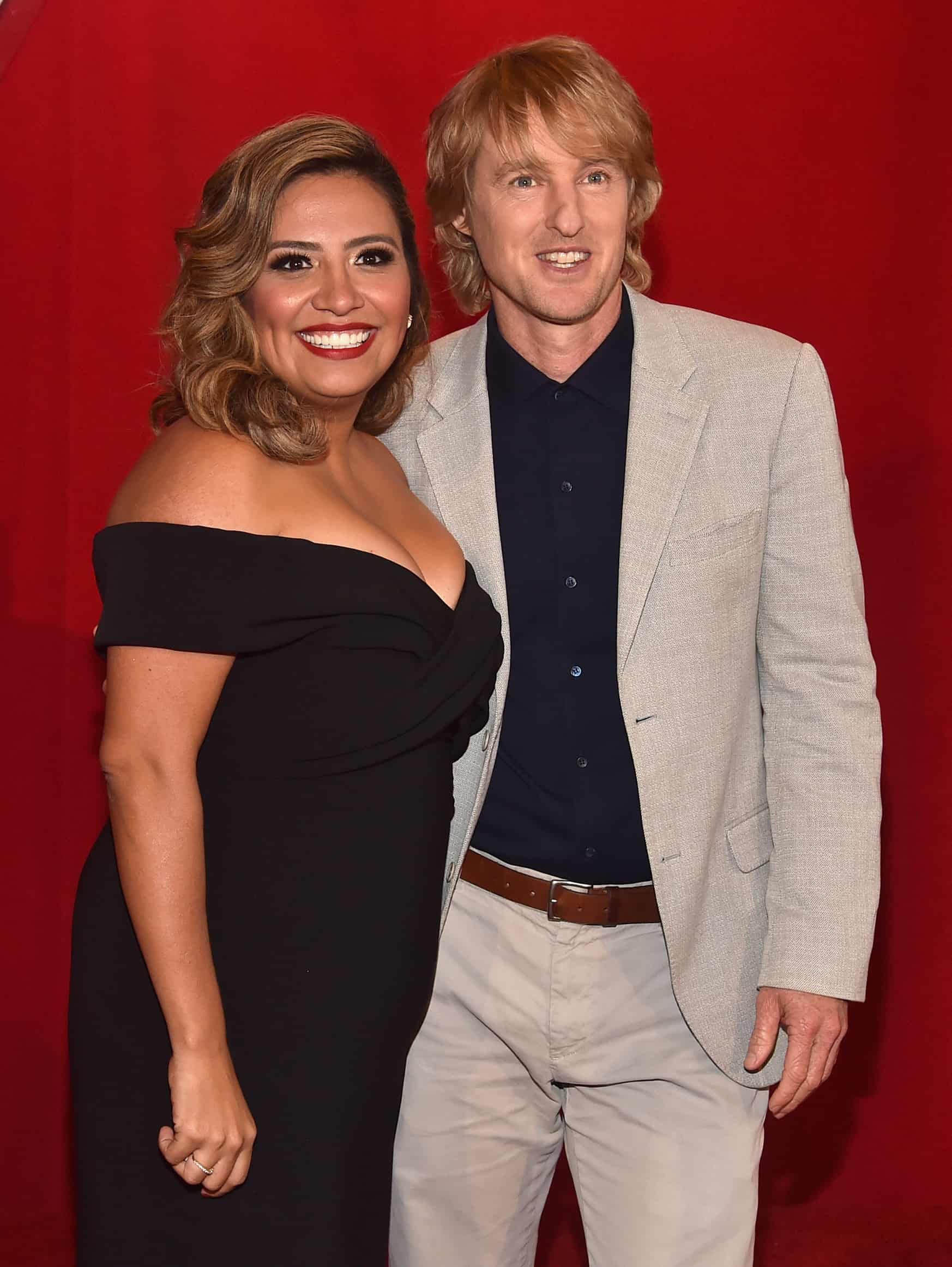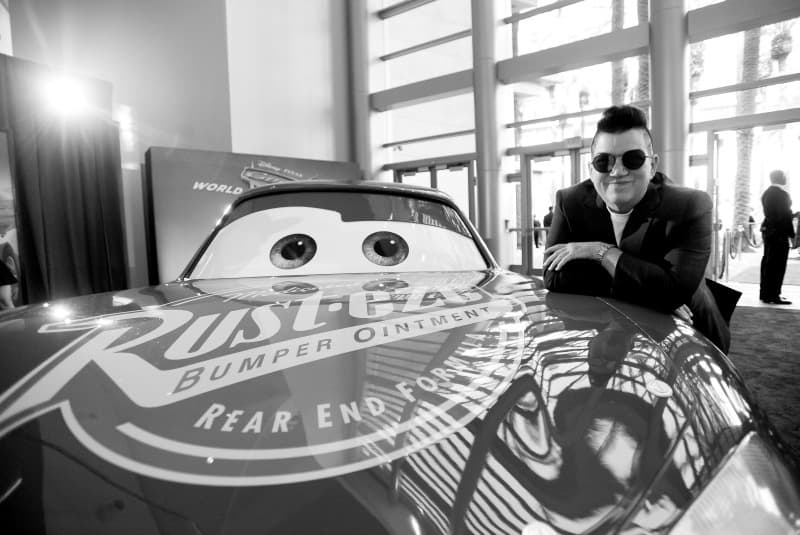 I am including a video I made to show you just some of what went on just in case you want to catch a glimpse of what went on during our time at the after party.
They had a live band who did an awesome job on all of the songs.  People danced, from kids to adults. There were professional photographers to take your picture with the various cars if you wanted and they were free to pick up on their website.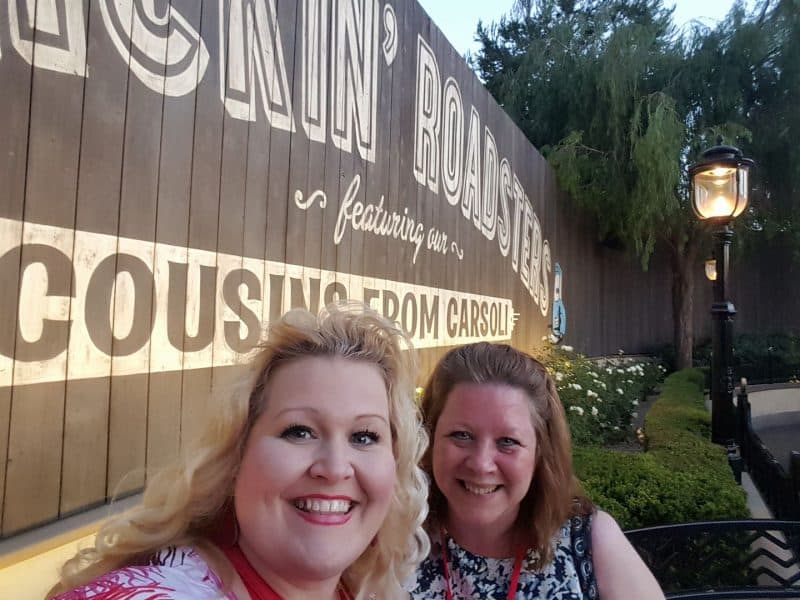 Rachel from Acadiana's Thrifty Mom (<—– you can read about her experience) and I enjoyed riding Luigi's Rollickin' Roadsters, with hardly any lines rides were easy to get on and off and enjoy again if we wanted.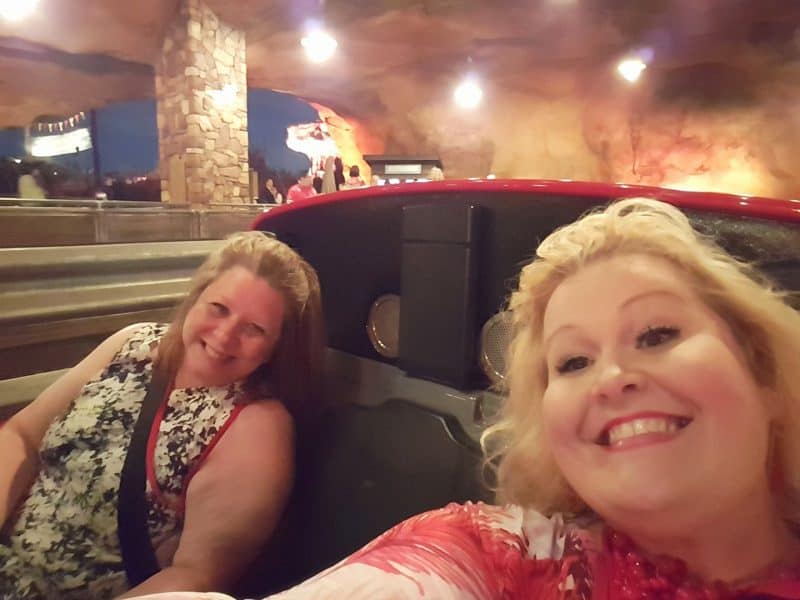 We also enjoyed the Radiator Springs Cars Ride, possibly more than we should have.  By the third time, I decided I better not take a chance but all of our rides included a lot of laughing and screaming.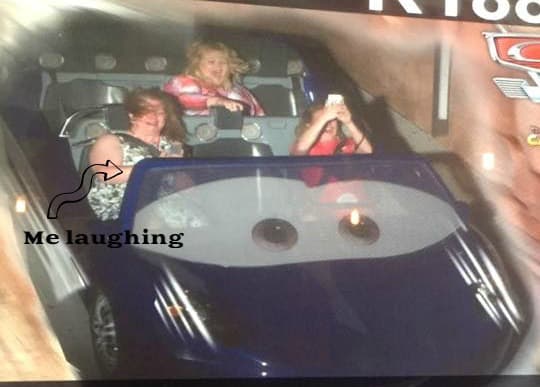 You can also watch our second ride in the video below.  Some are dark and there is a lot of screaming and laughing going on, but feel free to enjoy.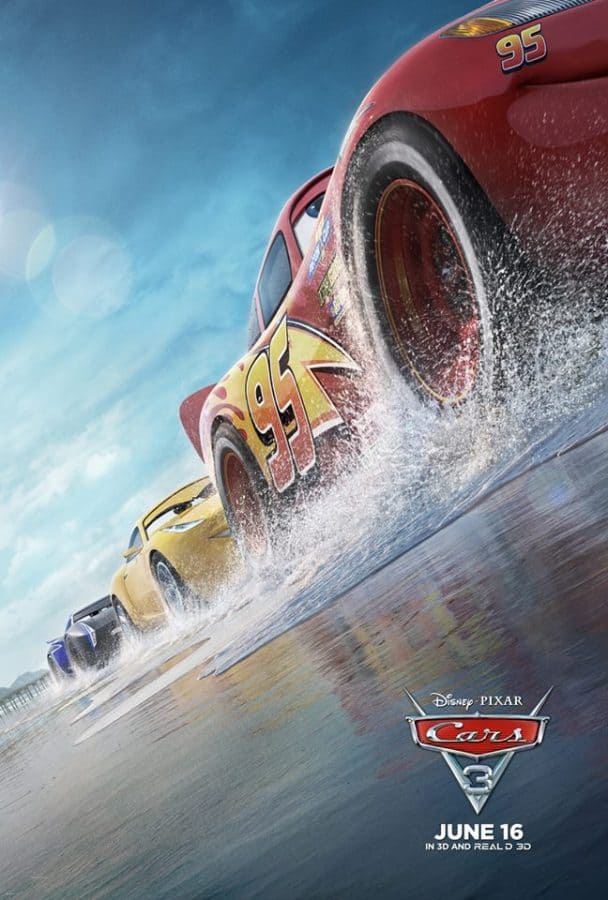 I can't wait to share with you more about LOU, what is a new movie without a new short? That will be in an upcoming post.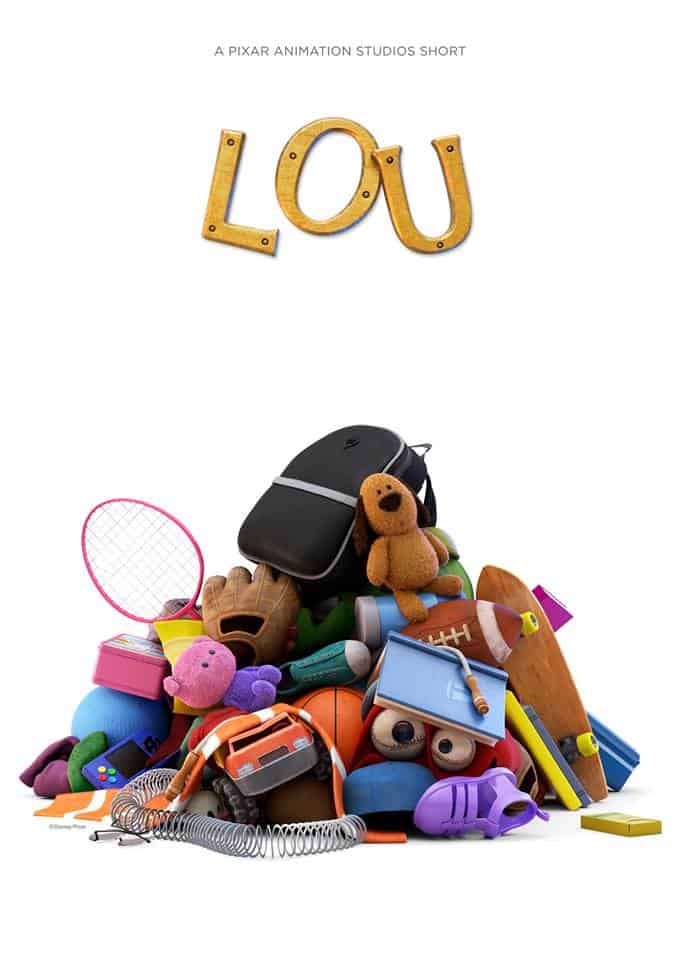 About Cars 3
U.S. Release Date: June 16, 2017
Voice Cast: Owen Wilson, Cristela Alonzo, Armie Hammer
Director: Brian Fee Producer: Kevin Reher
Blindsided by a new generation of blazing-fast racers, the legendary Lightning McQueen (voice of Owen Wilson) is suddenly pushed out of the sport he loves.
To get back in the game, he will need the help of an eager young race technician, Cruz Ramirez (voice of Cristela Alonzo), with her own plan to win, plus inspiration from the late Fabulous Hudson Hornet and a few unexpected turns. Proving that #95 isn't through yet will test the heart of a champion on Piston Cup Racing's biggest stage!
Directed by Brian Fee (storyboard artist "Cars," "Cars 2") and produced by Kevin Reher ("A Bug's Life," "La Luna" short), "Cars 3" cruises into theaters on June 16, 2017. NOTES: • "Cars" (2006) and "Cars 2" (2011) took in more than $1 billion in combined worldwide box office.
• "Cars" won a Golden Globe® for best-animated feature film.  Also two Annie Awards for best-animated feature and best music in an animated feature production. Composer Randy Newman won a Grammy® for best song written for motion picture, television or other visual media ("Our Town").
The film was nominated for an Oscar® for best-animated feature film, as well as best achievement in music written for motion pictures, original song ("Our Town").
• "Cars 2" was nominated for a Golden Globe® for best-animated feature film, in addition to a host of other industry nominations.
---
Like CARS on Facebook: https://www.facebook.com/PixarCars/
Follow CARS 3 on Twitter: https://twitter.com/pixarcars
Follow CARS 3 on Instagram: https://www.instagram.com/pixarcars/
Subscribe to the Disney/Pixar YouTube channel here: https://www.youtube.com/user/DisneyPixar
Visit the official CARS 3 website here: http://movies.disney.com/cars-3
CARS 3 opens in theaters everywhere on June 16th!
**Disclosure:  Disney Pixar sent me to Anaheim California for an all expenses paid trip to cover press with 24 other bloggers.  All opinions are mine.**
Becky
Newly middle-aged wife of 1, Mom of 3, Grandma of 2. A professional blogger who has lived in 3 places since losing her home to a house fire in October 2018 with her husband. Becky appreciates being self-employed which has allowed her to work from 'anywhere'. Life is better when you can laugh. As you can tell by her Facebook page where she keeps the humor memes going daily. Becky looks forward to the upcoming new year. It will be fun to see what 2020 holds.