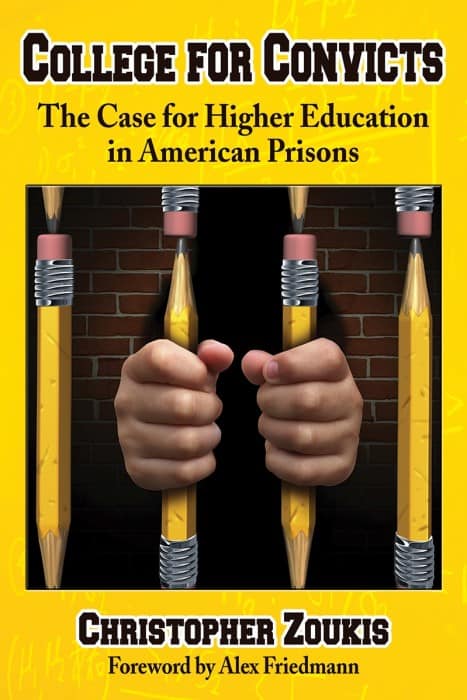 Becky
Wife, mother, grandma, blogger, all wrapped into one person, although…


College for Convicts by Christopher Zoukis Review
When I decided to do a review on this book; I really had to reach deep within myself. Why you ask? For a long time I have felt that convicts in our prison system should not be allowed to go to college for free. They have done something bad enough to land themselves in prison; why should they be afforded college? Especially when there are so many young adults out there that would love to go to college; but even with financial aide it is still not affordable .
So when I started reading Christopher Zoukis's book, "College for Convicts", I felt he brought up a lot of great points. He is very well educated on this topic and I value what he had to say in his book. He shows a workable solution to put this idea into place. Christopher also shows that with each level of education a prisoner receives there is a less violence, crime and social disruption.
I recommend this book to anyone that has ever discussed this idea with others. Christopher will give you insight you might not have had prior to reading his book.
College for Convicts is an interesting read and I would bet it would raise thoughts that you possibly didn't think about before reading.
---
Becky
Wife, mother, grandma, blogger, all wrapped into one person, although it does not define her these are roles that are important to her. From empty nesters to living with our oldest and 2 grandchildren while our house is rebuilt after a house fire in 10/2018 my life is something new each day.