Create Meaningful Living Space with Framed Artwork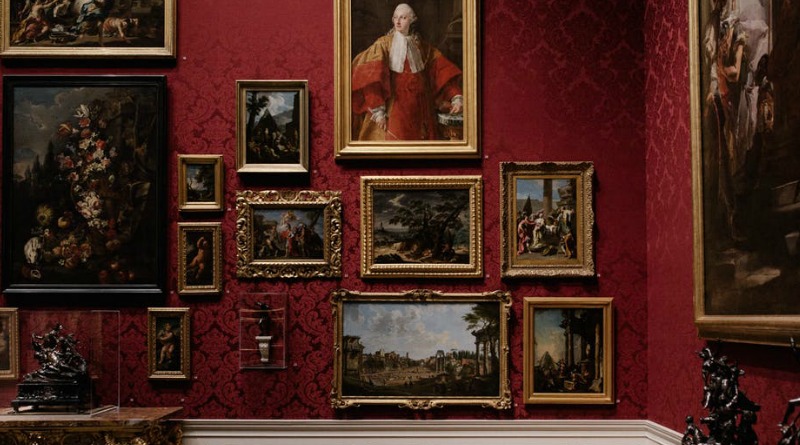 Becky
Newly middle-aged wife of 1, Mom of 3, Grandma of…
When it comes to hanging art pieces around the house, most of us often find it a difficult and time-consuming process. First, you must find the right artwork for your home and then look for the perfect framing option. 
Not only is framing expensive, but there are so many options for framed artwork Australia that anyone can feel lost. Then comes the decision of where to place your artwork and finally mustering up the courage to put that nail in the wall. Before you know it, months go by, and your walls remain empty while the artwork sits abandoned in the corner of the house. 
In order to ensure this doesn't happen with you, we have put together some of our top tips on how to create meaningful living spaces with framed artwork.
DECIDING WHERE TO PLACE THE ARTWORK
Make sure to pick the right wall
Having trouble deciding which artwork should go where in the house? One factor you must consider is the size of the wall you are looking to fill. If you wish to cover a small wall with a single art piece, choose an artwork that covers the majority of the wall space. This can be done by measuring the width of the wall and deducting 8-10 inches on either side. This will give you the ideal width of the artwork you should go to to ensure that it looks centered.
If you have a very big wall you wish to cover with framed artwork, it can be expensive as well as difficult to find a single artwork of the right size to match it. It is a much better idea to choose several smaller pieces in a similar theme and assemble them on the wall together, creating the effect of a gallery wall. Just make sure to keep the equal spacing of at least 2 inches between the different pieces for a uniform look. 
If you are planning to hang artwork above a table, bed or sofa, make sure it matches the width of the furniture or is smaller than it. If the wall décor is larger than the furniture piece above which it is hung, it can end up looking very disproportionate and unbalanced. 
Determine the right height for your artwork
How high should you hang a piece of framed artwork? This is one of those things that most people get wrong. Ideally, you should place it at eye level, so that you don't have to look down too low or up too high to see it. Moreover, if you are going to place it above any furniture in the room, make sure to hang it at least 8-10 inches above the furniture.
Before you pick up your hammer and start putting any nails in your walls, decide which artwork will go where. And this is best done by trusting your instincts and experimenting with different positions before you decide on the best one. Have one person hold the artwork at different places within the room while the other analyzes it from far to see how it looks. Once you decide on the best place, it is time to get your hammer and nails out and start hanging. 
If you are a keen art collector, you probably have a variety of great pieces you wish to hang around your home. You may have sentimental pieces that were given to you by someone special, beautiful pieces you picked up at a flea market as well as some vintage posters that could look great on a wall. However, you should make sure that you leave some walls in each room empty, instead of having artwork everywhere. Remember, artwork tends to look its best when it is not overcrowded. 
FRAMING THE ARTWORK 
Get in touch with a professional framer
Not everyone knows how to frame artwork in a way that helps bring out its beauty. A professional framer will take his time understanding the art piece, analyzing its movement and texture, as well as your taste before helping you pick the best frame. Therefore, it is always a good idea to go to a trusted professional to get your artwork framed.
When it comes to choosing a frame for your artwork, less is more. It is best to pick a frame that doesn't overwhelm your piece of art. After all, you want the art to be the star of the show, not the frame. Simple black, white or wooden frames are often the ideal choice. They will help your artwork shine and go well with all kinds of interior design. 
The matting can completely change the look of an artwork. For those who don't know what matting is, it is the thin material on which your art is placed. It acts as the backdrop for the artwork. If you are looking to get any artwork that is made on paper framed, such as a drawing or watercolor piece, it is likely to look even better with matting. However, for any artwork in multiple pieces that will be hung together, such as diptychs and triptychs, zero matting works best.
As the purpose of the matting is to draw attention to the artwork, the matting itself should be very subtle, and it is best to stick to white or cream, instead of any other color. 
In order to protect your artwork from any damage, you need a glass layer on the front and dust cover at the back. You also have the choice of acrylic covers instead of glass; acrylic covers are lighter in weight than glass and shatterproof, but they get scratched easily. Whichever option you go for, UV protection is necessary if you want to avoid sun damage. Without it, your artwork is likely to fade over time. 
The Final Word
Now that you have read our expert tips and advice, you are ready to transform your living space while making use of beautiful framed artwork. Choose a few colorful and bright pieces in different sizes and textures and watch how they completely change the look of any room where you place them. Happy decorating! 
Becky
Newly middle-aged wife of 1, Mom of 3, Grandma of 2. A professional blogger who has lived in 3 places since losing her home to a house fire in October 2018 with her husband. Becky appreciates being self-employed which has allowed her to work from 'anywhere'. Life is better when you can laugh. As you can tell by her Facebook page where she keeps the humor memes going daily. Becky looks forward to the upcoming new year. It will be fun to see what 2020 holds.