Luxury Furniture Designs in 2020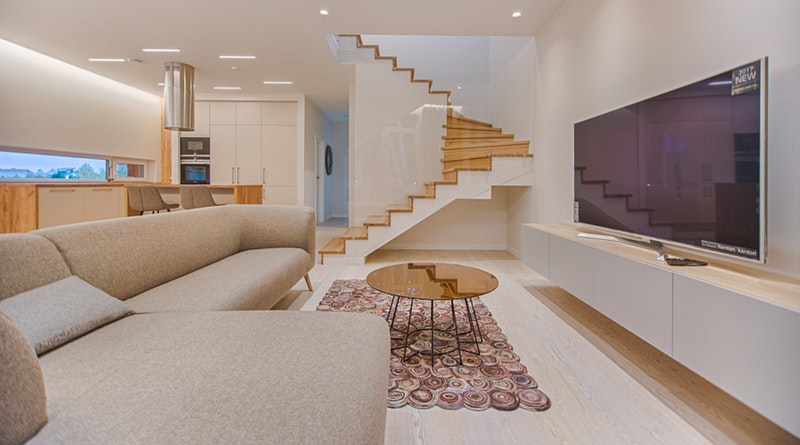 Becky
Newly middle-aged wife of 1, Mom of 3, Grandma of…
There is no denying the fact that furniture is the most important aspect of the design and overall aesthetics of any space. Any space with a beautiful, innovative interior design requires trendy furniture. Before you set out to design any room in the house, you must first start off by thinking about the furniture you will use because it acts as the focal point. However, choosing the right pieces of furniture is nowhere near easy. Given the wide variety of furniture designs being produced by renowned manufacturers like King Living, it is easy for anyone to feel lost in selecting the best option for their space. As the furniture is the most dominant feature in any room, it could easily make or break the look of any space.
Particularly as we enter into the New Year, it seems like every homeowner is on the lookout for ways to revamp their space in light of the latest furniture design trends. In order to help you out, we have compiled some of the best luxury furniture designs that are going to be big this year. Let's have a look:
This year, antique furniture is expected to make a huge comeback. As the modern consumer gets lost amongst the range of designs offered by the market today, many miss the simplicity of the past. Consequently, we are likely to see many antique furniture designs making their back into our lives. Traditional wooden furniture in classic shapes and upholstery will be big again. You are likely to see many 18th and 19th century pieces, both in their original form as well as with a touch of the modern era being introduced once again.
Therefore, if you an old piece of furniture that has been in the family for years but is currently stored in your backyard somewhere, it is time to take it out and make use of it once again! The best thing about vintage is that it has an aura of its own and its value keeps increasing with time.
The year 2020 is going to be full of bright-colored and patterned furniture. The fabric used to make furniture is going to be colorful, lively and bold. You will see vibrant shades of green, blue, pink, bronze and burnt orange being used in furnishings.
Rich fabrics such as velvet are also going to be popular as they are the ideal blend of comfort and luxury. People are simply tired of gray or beige interiors and they are more willing than ever before to experiment with more colors and interesting patterns. This is what contemporary furniture is all about.
The modern customer has seen so much of mass-produced, ready-made furniture that they now want something that is special, unique and customized according to their needs. The market for individually crafted, customizable furniture is a relatively new concept but one that is gaining significant popularity in recent times. You will find lots of boutique furniture manufacturers and artists coming up with exclusive furniture pieces that are hard to find elsewhere.
It's all about the curves
It is the year of the curves as we let go of the usual structured, rectangular furnishings in exchange for softer, curved pieces that help give your home a relaxing and cozy feel. So, if you were thinking of investing in the standard rectangular sofa, we say you dismiss that idea and go for a curved version instead. Whether it is sofas and armchairs with a curved back or beds with a curved cushion headboard, you can expect to find a variety of curved furniture pieces this year.
Thinking of getting the standard dining table with chairs for your home? You should reconsider your choice as it's all about barstools right now. As people have less time to enjoy proper meals on a dining table and are always working, eating and catching up with their loved ones on the go, higher tabletops and barstools are becoming increasingly popular due to their versatility. You can quickly grab a stool, get your coffee fix, do some work and get going once you are done.
With homeowners being very keen on setting up a nice outdoor area at home for lounging by the pool on those lazy summer afternoons or hosting al fresco dinners, you are likely to see many new outdoor furniture designs in the market this year. This means that the time to furnish your outdoor area is right now.
You will find beautiful outdoor furniture pieces in cane, rattan, and wicker that will take you back in time to your childhood and allow you to create the outdoor area of your dreams.
European-inspired designs
European-inspired furniture designs are very much trendy right now. From couches with sloping arms, chairs with metal legs and chandeliers draped in crystals, you can expect to find Italian and German influences in furniture this year. And why shouldn't you? When it comes to furniture, European designs are the definition of luxury.
Moreover, modern French designs such as accessories in off-kilter shapes, wooden pieces making use of a cane, and upholstery furniture in curved shapes are very stylish right now.
You may be aware of the latest trend of using unique, unusual furniture pieces in your home. Well, it is expected to continue in the year 2020. People no longer want the standard furniture designs that we have been seeing over the last decade; sculptural pieces in textured, organic fabrics like canvas, boiled wool, natural wood, and sisals will be seen in the most luxurious homes this year.
Also, expect to find plenty of rich, interesting textured accents on your furniture; you will see tables with metal, shattered glass, and brass detailing and accessories in stainless steel or metallic black finish for the ultimate elegant feel.
The Final Word
Just as our personal life needs refreshing when the New Year comes around, so does the look of our home. With knowledge of the latest luxury furniture designs you can expect to see this year, you can give your space a new look in a way that meets your design aesthetics. Use these ideas as motivation to find some beautiful furniture for your home and you are sure to create an ultra-stylish, modern space for yourself.
Becky
Newly middle-aged wife of 1, Mom of 3, Grandma of 2. A professional blogger who has lived in 3 places since losing her home to a house fire in October 2018 with her husband. Becky appreciates being self-employed which has allowed her to work from 'anywhere'. Life is better when you can laugh. As you can tell by her Facebook page where she keeps the humor memes going daily. Becky looks forward to the upcoming new year. It will be fun to see what 2020 holds.