Cute, Quirky Ways To Cheer Up A Loved One Who's Feeling Down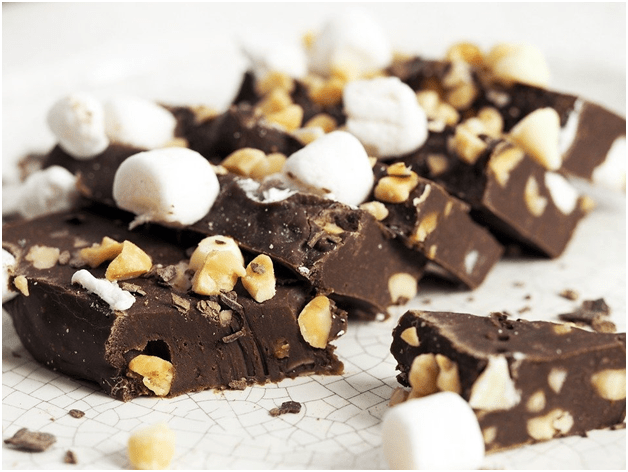 Becky
Newly middle-aged wife of 1, Mom of 3, Grandma of…
We've all been there: a family member or a close friend is feeling a little down. All you can do is stand by and ask what you can do to help. It's a difficult position to be in – you feel so helpless because you aren't able to instantly crack a joke and make your loved one feel better. It's really difficult being in this position, and it can even end up impacting your own happiness as you spend a lot of time worrying about the person who is feeling down.
While it can be a difficult position to be in, there are lots of ways that you can show your friend or loved one that you are there for them and care deeply about their wellbeing. Wondering how you can go about cheering up a friend or family member who is feeling a little blue? Check out these cute, quirky ideas below!
Send a handwritten letter
Source some beautiful stationery and then sit down and write your loved one a letter that is designed to put a smile back on their face. Think about what you would want to hear if you were feeling down, and use that as inspiration when creating your letter.
Surprise them with a virtual games session
When it comes to getting your mind off your problems, playing cards or board games is a simple yet effective way to do so. Why not organize a virtual games night with your friend or loved one, so that you can have some fun and take their mind off of things?
Send an uplifting playlist
There's no better way to put a smile on someone's face than with that perfect song. So why not create them an uplifting Spotify playlist that they can play whenever they're feeling down to put a smile back on their face?
Order flowers
Brighten up their home with a bouquet of beautiful flowers. If you know what their favorite blooms are, order them a bunch of them to place in their home. There's something about flowers, they are so bright and cheerful, and are ideal for cheering anyone up.
Send a funny mug
How about cheering up your loved one with a cute but funny mug? If your friend or family member is a big tea or coffee drinker, a funny mug could make the ideal 'feel better' gift. You can browse funny mugs online – there are plenty to choose from – and have one delivered directly to your loved one's door.
Order cupcakes or brownies
What better delivery is there than a box full of your loved one's favorite sweet treats? There are a wide number of baking companies who offer doorstep delivery of sweet treats, such as themed or personalized cupcakes or speciality brownies, among other treats. Why not brighten up your loved one's day with a tasty delivery?
There you have it, a few simple yet highly effective ways to help cheer up a friend or family member who is feeling a little down in the dumps right now.
Becky
Newly middle-aged wife of 1, Mom of 3, Grandma of 2. A professional blogger who has lived in 3 places since losing her home to a house fire in October 2018 with her husband. Becky appreciates being self-employed which has allowed her to work from 'anywhere'. Life is better when you can laugh. As you can tell by her Facebook page where she keeps the humor memes going daily. Becky looks forward to the upcoming new year. It will be fun to see what 2020 holds.