People Now Shop Online Due to the Coronavirus Crisis: But Will the Trend Reverse When Things Return to Normal?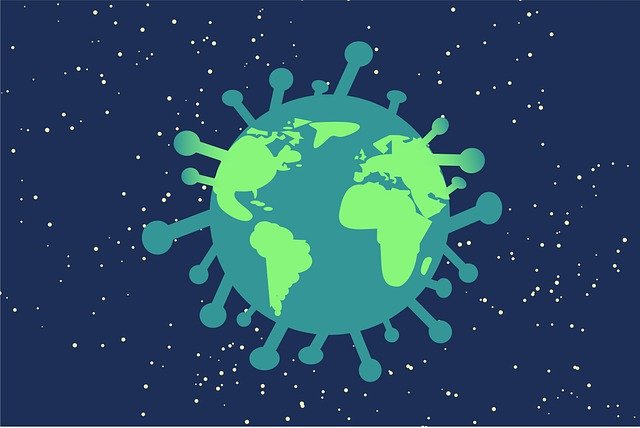 Becky
Newly middle-aged wife of 1, Mom of 3, Grandma of…
Those who have been shopping online due to the Coronavirus recommendations and restrictions will be desperately waiting for a chance to visit the local mall again. There are distinct differences between the two shopping options and people typically have personal preferences regarding the method that best suits their lifestyles.
Mall Shopping
Mall shopping is on the rise as urban sprawl continues. The situation becomes win-win as the surrounding infrastructure provides economic growth for the shops in the mall and the neighbourhood residents will enjoy the benefits of a trip to the mall. Revitalizing malls that have been struggling is the focus of some commercial real estate and property managing agencies. The Namdar Realty Group South Park Mall purchase is one example of this trend.
Benefits
The benefits of a trip to the mall are appreciated to people who love to shop. The mall offers shopping and gathering experiences that stimulate all five senses at once. Customers can touch fabrics, try on clothing, and pick up items that capture interest. Candles and body wash products are smelled before purchases and there are no surprises regarding size and quality.
The food court delights with a multitude of choices for getting a quick lunch, indulging in a sweet snack and gathering for coffee with friends. Speciality booths and restaurants fill the space with sounds and smell that is unique to each mall. Some eating centres in malls include play areas, mechanical cars and animals for riding, or a carousel for kids and adults to ride.
Innovative retailers often set up wares in a small corner unit or a booth in the major walkway. Many do not operate a website so the only way to buy things is to visit the physical location. The instant gratification of bringing purchases home is another benefit of visiting the mall. Delivery form an online retailer can take a month or more depending on whether the item desired is in stock.
Shopping Online
People have been shopping online before the Coronavirus existed and will probably do so once it is possible to move about freely. The convenience and low pricing are hard to beat, especially for those who do not enjoy the activity of shopping in physical locations. They do not care if communication and customer service are conducted via emails or live chat rather than face-to-face. Waiting for the package to get to the doorstep is not an issue.
One aspect of online shopping that most do not even consider is the impact on the planet. Orders arrive in large boxes filled with Styrofoam, plastic packing air bags, bubble wrap or a combination of two or more other fillers. The fillers are an increasing contributor to waste that ends up in landfills. The gas and emissions from delivery trucks also wreak havoc on the environment.
When the crisis of the Coronavirus is no longer creating stay at home orders from elected officials, people will be heading out to public places in earnest. A mall with new stores and restaurants, an upgraded movie theatre, and a makeover in terms of colour scheme and comfortable resting spots is an attractive and tempting place to check out. It is most likely more people than ever will flock to the mall for the stimulation, the socialization, and the fun of bringing new items home.
Becky
Newly middle-aged wife of 1, Mom of 3, Grandma of 2. A professional blogger who has lived in 3 places since losing her home to a house fire in October 2018 with her husband. Becky appreciates being self-employed which has allowed her to work from 'anywhere'. Life is better when you can laugh. As you can tell by her Facebook page where she keeps the humor memes going daily. Becky looks forward to the upcoming new year. It will be fun to see what 2020 holds.