Decision: Is It Better to Renovate or Buy the Finished Article?
Becky
Newly middle-aged wife of 1, Mom of 3, Grandma of…
A Difficult Decision: Is It Better to Renovate or Buy the Finished Article?
Buying a home requires a serious investment, so the decision as to which property to buy should not be taken lightly. Unfortunately, not every American family can afford to buy a perfect house in pristine condition. Buying a fixer-upper requires a lot more work, but homes that need renovations cost substantially less money. Read on to find out what to consider before buying a fixer-upper.
Time vs. Money
The most obvious benefit of buying a house that needs some TLC is that it will be much more affordable than a recently remodeled home. This gives homeowners more money to hire Kitchen Contractors, purchase materials for DIY renovations, or invest in other areas of their lives. As long as the home is safe for habitation, it also allows buyers to space out their remodeling projects over time to make them more affordable and less disruptive.
For those who want to move into their homes and start settling in immediately, buying a fixer-upper may not be the best idea. If the house requires substantial renovations, it may not be safe to live in it until the improvements have been completed. Buying a perfectly finished house will cost more money, though, so be prepared to pay market value.
Design Choices
When buyers purchase older homes with the intention of remodeling them, they'll have a blank canvas at their disposal. They can work with contractors to incorporate design features that perfectly meet the family's needs and create rooms tailored to their exact tastes. It will take some time to complete the renovations, but once they're done, the house will instantly feel like a home.
Don't assume that the time and money required to perform home renovations are exclusive to buyers who purchase fixer-uppers. Homebuyers who opt to purchase move-in ready houses instead often find themselves feeling out of place or noticing things that need improving and wind up hiring remodeling contractors after a few months. Those who purchase fixer-uppers will know what they're getting into from the beginning and be able to budget accordingly.
Access to Better Neighborhoods
Families need to consider more than just individual property when they decide where they want to live. Buying a fixer-upper and investing in renovations often allows them to purchase homes in better neighborhoods without spending extra money. This can allow children access to better schools, let workers live closer to their jobs, and increase the amount of equity in the home once the renovations have been completed.
See Also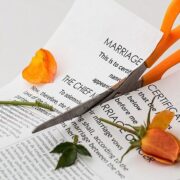 What About Financing?
Although move-in ready homes cost significantly more than fixer-uppers, they are sometimes easier to finance. Homebuyers should look into options before deciding which route to take. Their ability to qualify for any type of loan will depend on factors like income, credit history, and down payment. The same is true of mortgages, personal loans, and financing offered by home remodeling companies.
The Bottom Line
There are many advantages associated with purchasing a home that needs some extra work. Homebuyers who have the skill, experience, and tools required to do some of the work themselves will save more money in the long run, but hiring a contractor to perform professional renovations is still less expensive than paying market value for a recently renovated house. This solution isn't for everyone, though, so weigh the benefits and risks carefully before making an offer on the house.
Becky
Newly middle-aged wife of 1, Mom of 3, Grandma of 2. A professional blogger who has lived in 3 places since losing her home to a house fire in October 2018 with her husband. Becky appreciates being self-employed which has allowed her to work from 'anywhere'. Life is better when you can laugh. As you can tell by her Facebook page where she keeps the humor memes going daily. Becky looks forward to the upcoming new year. It will be fun to see what 2020 holds.