7 Things You Must Consider When Planning a Funeral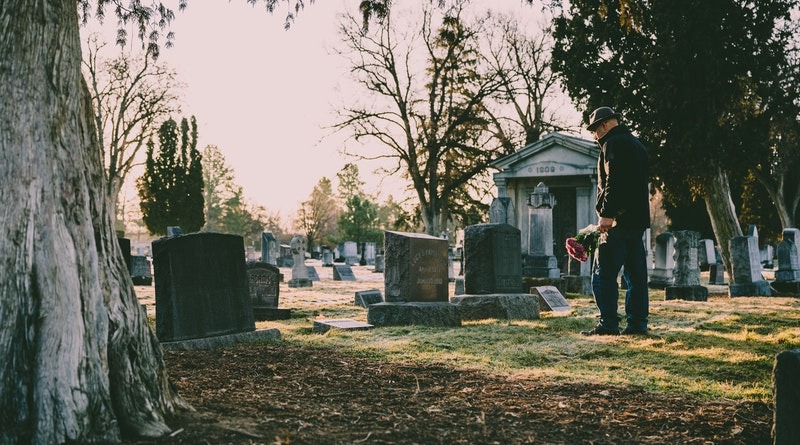 Becky
Newly middle-aged wife of 1, Mom of 3, Grandma of…
When a loved one passes we are left emotionally distraught, and during that time of distress, we are forced to plan the funeral. Everyone wants their loved one's funeral to be a tribute to the life they lived, and to show how much the individual meant to their family and friends.
Funeral costs increase every year and often families have to try and cut things from the service in order to be able to pay for the services without going into debt. Being able to get an order of service templates from £40 allows families to keep the treasured tradition of the template that tells the story of the one they loved.
Funeral Planning
Luckily when this time comes in your life you are not alone. Your first consideration will be to choose a funeral director. These compassionate individuals are there to make all of the arrangements necessary for taking care of your loved one.
They also help you to plan the service you want to have and to make arrangements so all of the family and extended family can be properly transported to the services.
You will have to make some very hard decisions at this time but the director will guide you and explain everything so you can make your decisions with less stress. The first thing you have to decide is if you want your loved one to have a funeral and burial or if you prefer cremation.
Traditional Funeral
A traditional funeral occurs within one to two weeks after death. The timeline of the funeral depends on whether there is an extended family that must travel from out of town to be at the services, and the personal preferences of the family. The day of the funeral is something that you and the director will discuss in detail so that they know they have provided the family with enough time to gather all of the friends and relatives.
You will be asked to choose a casket. There are a wide variety of styles and materials to choose from. Do not get overwhelmed. Generally, if you tell the director or planner the financial considerations that you have they will be able to steer you towards the casket selections that fit into your budget.

You will have to select the clothing that your loved one will be laid to rest in. The director will instruct you as to when you need to bring the clothing to them. You also get to decide if you want the casket to be open or closed during the services.

You will need to choose where the service will be held. If your family member was a member of a local church you might want the services to be held at their church. The funeral director will usually have a suitable place for services, and some people choose to have services at the graveside.

You have to decide who will perform the services. You need to decide who will be the pallbearers of the casket and if anyone else is going to say a few words about the deceased.




You have to select a final resting place at a burial site if you choose to have a traditional funeral.

You will discuss with the director the number of immediate family members that will need car services on the day of the service. You will also select items like the songs you want to play, the person who will officiate the service, pick a picture to be displayed at the services, choose the funeral stationery and establish the funeral order of service templates that will be handed out to the guests who attend the services.

The order of services templates can be as detailed or elaborate as you choose. They generally have important facts about the deceased such as their date of birth and date of passing. They may include a photo of your loved one, a favorite poem, or a loving tribute. They also include information like the close family members of the deceased and the location of the internment. These items are designed to be kept by the guests so they always have something to remember your loved one by.

You will need to compose the obituary. The funeral director will prompt you with questions like the person's name, who they are survived by if they ever served in the military, and possibly who they worked for. These questions are important so that everyone reading the obituary can know the details of your loved one's life.
Other Funeral Considerations
You will have to call all of the family and friends to invite them to the services. One of the best ways to handle this is to call a key member of each family unit and then ask them to notify all of their sons, daughters, and grandchildren. Doing this allows other family members to feel like they were a help to you and it relieves some of the burden and stress from you.
You need to decide if you want friends and family to send flowers as condolences or if you would prefer the money that would be spent on floral arrangements be donated to a charity in the name of your loved one. This is an important detail that should be included in the obituary so people know what the family prefers.
See Also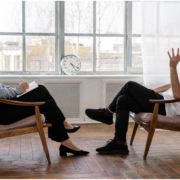 Take care of Yourself
At a time when you are planning a funeral, it can be very easy to be so caught up in everything that needs doing that you forget to take care of yourself. You need to assign some of the tasks to other family members so you get a little time for yourself.
Remember to keep a glass of water handy and stay hydrated. Take a few sips of water at least once every half an hour.
You may not feel hungry but do eat something each day so your blood sugar does not go too low and your energy level does not wane.
This is an emotionally difficult time. Give yourself permission to feel the emotions and allow yourself to grieve.
Becky
Newly middle-aged wife of 1, Mom of 3, Grandma of 2. A professional blogger who has lived in 3 places since losing her home to a house fire in October 2018 with her husband. Becky appreciates being self-employed which has allowed her to work from 'anywhere'. Life is better when you can laugh. As you can tell by her Facebook page where she keeps the humor memes going daily. Becky looks forward to the upcoming new year. It will be fun to see what 2020 holds.