Did You Know You Could Make Money from Blogging?
Becky
Newly middle-aged wife of 1, Mom of 3, Grandma of…
Start your blog with these tips
When you have an opinion or a passion it feels great to share it with others. Especially those who share your way of thinking. Thanks to social media and our ever-increasing digital world, blogging has become the go-to platform for those who want their voices to be heard loud and clear. From mummy bloggers to tech enthusiasts, experienced travelers and lifestyle experts, it doesn't matter what your passion is, starting a blog is a perfect way to let your voice and ideas be known.
Creativity and passions aside, did you know that blogging can be a lucrative way to make an income? It's true! More and more people are utilizing their blogs to make money. Want to find out more? Read on for tips to start your very own blog. 
Brush up on your writing skills
Knowing the basics of grammar and spelling will go far on your blogging journey. It will also help you create content that flows well and that others will enjoy. Imitate the bloggers you already admire and the posts that inspired you to blog in the first place. It's important at this stage to mention the negative impact that plagiarism can have on your reputation and the performance of your blog. Check out this website to find out how to avoid plagiarism. Read more and consider joining a writing class – the best advice I can give is to just practice as much as you can! The more you write, the better you'll be.
Choose your niche
Every blog has a theme. You now need to decide what yours is going to be like. Food? Family? Travel? Tech? Interior Design or even an online diary full of your daily mishaps. Whatever your niche, make sure you own it and don't deter from your choice, so you don't confuse your readership. Have a goal in mind for becoming the go-to blog for advice or opinions. For example, if a parent is struggling with night feeds and you're a family blogger, you want the first thing that they think of to be checking out your blog for advice. 
Make sure you have images
It's a simple fact that images are much easier to digest than reams and reams of text. Too much text can turn readers off and make them look elsewhere, so when you break up your posts with relevant images, you're helping to keep your readers engaged. Avoid stock images, as these can make your blog pages seem disingenuous. Get some photography practice in and upload some great pictures to complement your blog. 
Open Up the Windows
Sunlight naturally heals a rather dull day, and when you're thinking about a home fresh-up, why not open the windows today? It's simple, effective, and invigorating, to say the least.
While having the windows and blinds closed keeps things private within your home, it primarily creates a stuffy environment for you and your family at some point. You need to let some natural light and air into your living space for better ventilation and airflow.
However, opening the windows can also carry harmful contaminants and pathogens out of the indoor air. It's therefore vital to keep the doors and windows clean and smudge-free by using window-cleaning tools, especially for hard-to-reach areas. By opening windows regularly, you'll soon feel—and smell—the difference.
Get to grips with SEO
Search engine optimization (SEO), is key to getting your blog noticed and visible on search engine results. The more traction and visibility your blog has, the more likely you are to have the opportunity to make money from your blog. So, get to grips with the basics. Make sure your website is user-friendly and easy to navigate – it needs to be optimized for mobile too. Do plenty of keyword research, optimize your images and link building to your old posts, etc. 
Focus – you've got this!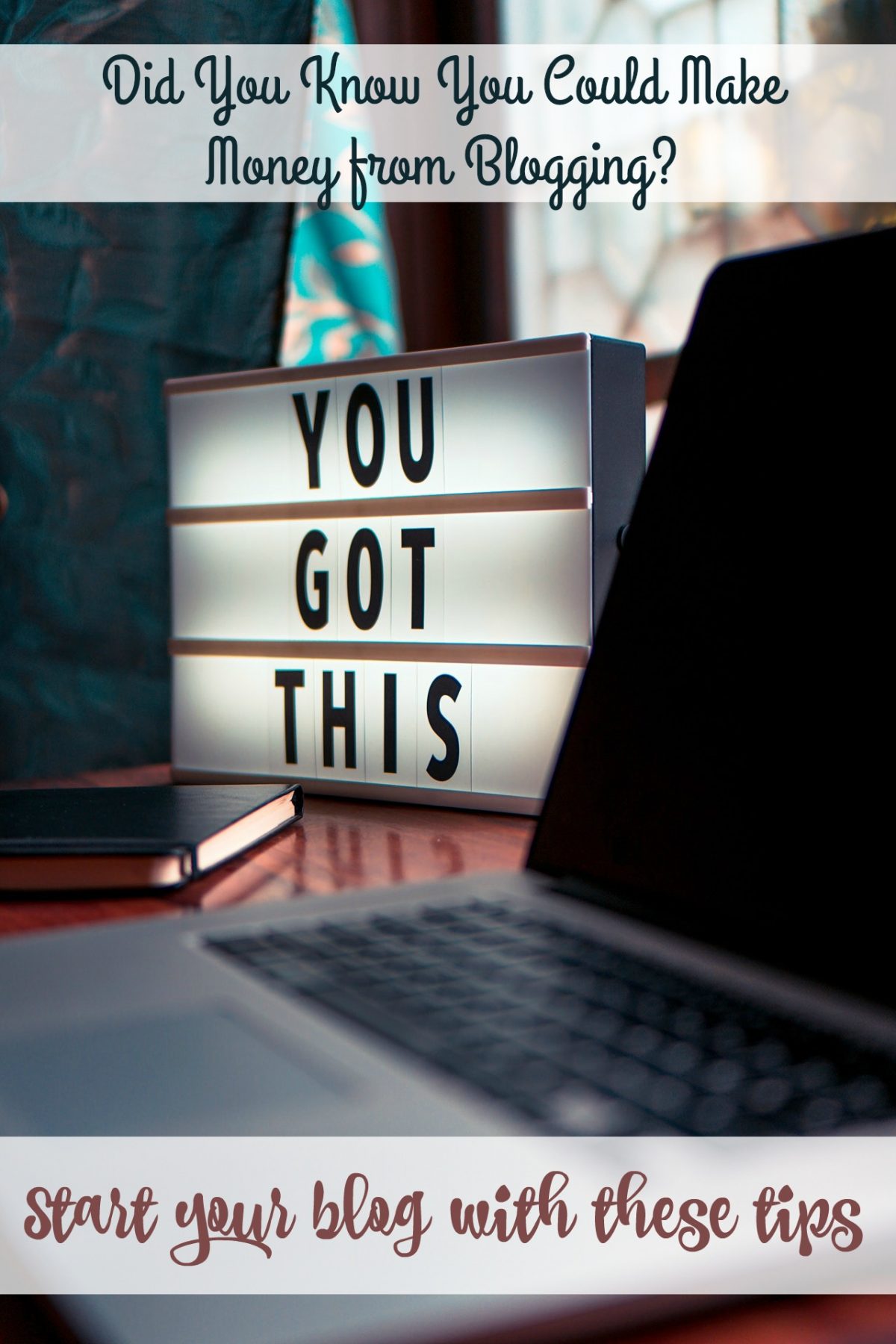 Becky
Newly middle-aged wife of 1, Mom of 3, Grandma of 2. A professional blogger who has lived in 3 places since losing her home to a house fire in October 2018 with her husband. Becky appreciates being self-employed which has allowed her to work from 'anywhere'. Life is better when you can laugh. As you can tell by her Facebook page where she keeps the humor memes going daily. Becky looks forward to the upcoming new year. It will be fun to see what 2020 holds.