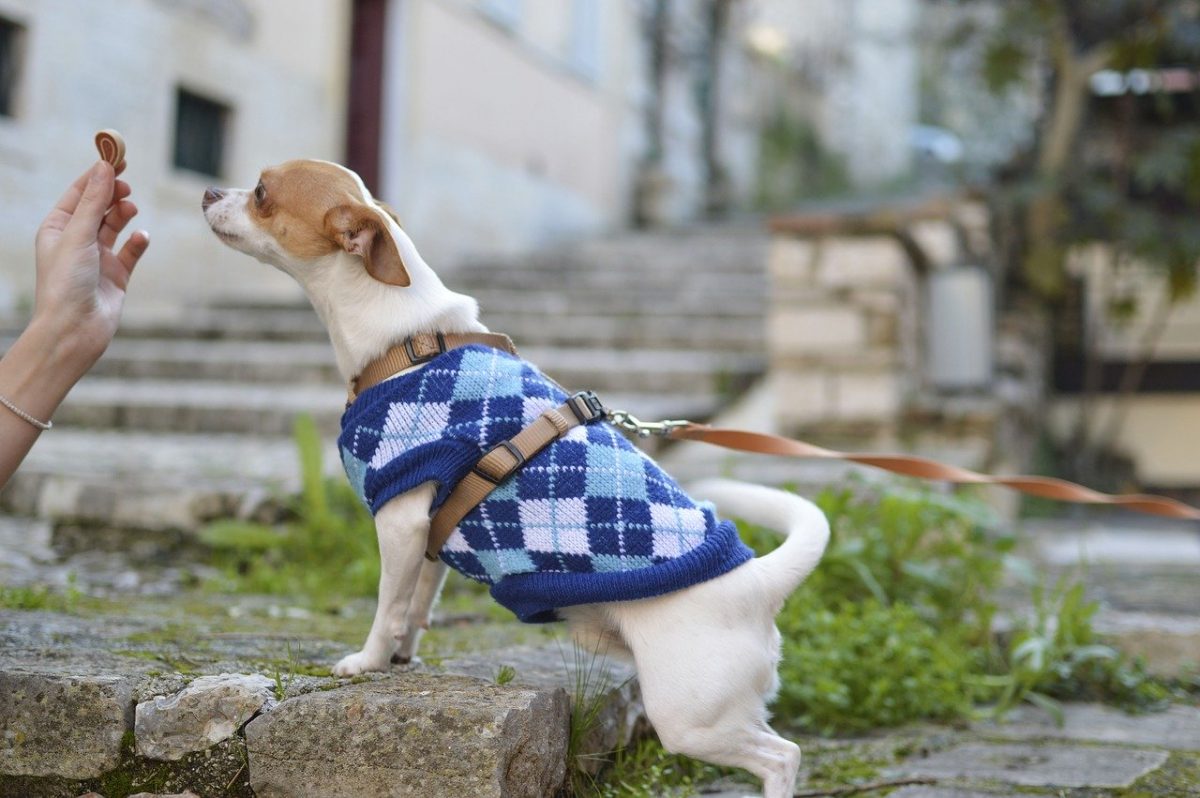 Becky
Newly middle-aged wife of 1, Mom of 3, Grandma of…
When it comes to owning a dog, there are a lot of different things you need to consider. You need to make sure that your dog gets the right amount of exercise. You need to make sure that they have a safe and enjoyable living environment. And, of course, you need to ensure that your dog follows the right diet for them. In this blog post, we are going to deal with the latter. Read on for some useful dog nutrition tips. 
Go natural – There is only one place we can start this blog post, and this is with the importance of going natural. It is no secret that processed foods are more damaging to a dog's health, just as they are when it comes to human health. This is why you are advised to keep your dog's diet as natural as possible. If you take a look for the best dog food online, you will see that the vast majority of the brands that are mentioned sell natural dog food. 
If you're unsure, consult with your vet – A lot of people do not want to bother their vet with questions that they feel are "stupid" or they should know the answer to. Well, how will you know what your dog should eat if you do not ask? If you are feeling a bit overwhelmed or worried, do not be afraid to ask your vet. This will make your life a lot easier.
Make sure you consider your dog's age – In addition to the tips that have already been provided, it is imperative to consider the age of your dog when determining his or her nutritional requirements. All dogs are not made the same. Because of this, there is never going to be one single dog food brand or one single nutrition schedule that is suitable for all dogs. This is why you need to make sure you consider everything from your dog's physical activity to their breed. One of the most important factors you need to consider is your dog's age. After all, older dogs have different nutritional requirements and they are more prone to diseases and illnesses when compared with younger dogs. 
Homemade dog food is not always best – On a final note, a lot of people think that the best way to feed their dog is to provide them with homemade meals. While this is a very nice thought, it is not always the safest or best route to take. This is because there tends to be a nutrient imbalance with homemade meals. When you purchase food that has been specifically designed for dogs, you know that it has been created to give your dog all of the nutrients it requires.
Hopefully, you now feel more prepared when it comes to your dog's nutrition. If you follow the tips that have been provided above, you will have a good base from which you can ensure your dog gets the right diet. 
Becky
Newly middle-aged wife of 1, Mom of 3, Grandma of 2. A professional blogger who has lived in 3 places since losing her home to a house fire in October 2018 with her husband. Becky appreciates being self-employed which has allowed her to work from 'anywhere'. Life is better when you can laugh. As you can tell by her Facebook page where she keeps the humor memes going daily. Becky looks forward to the upcoming new year. It will be fun to see what 2020 holds.