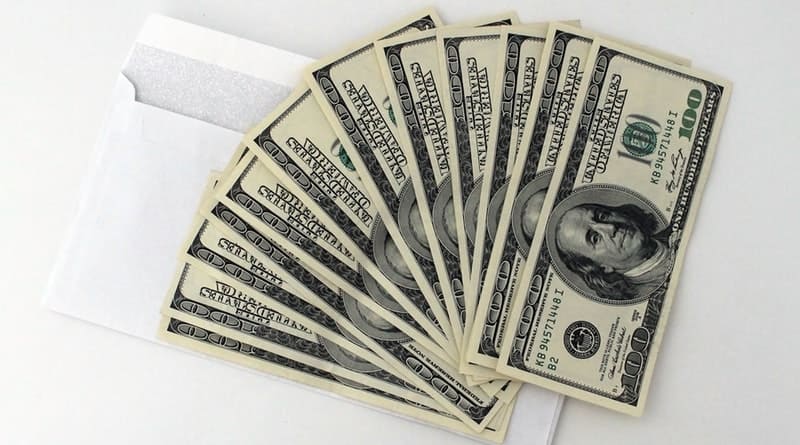 Becky
Wife, mother, grandma, blogger, all wrapped into one person, although…

You're hit with an unexpected expense, payday is still a week away, you have no cash reserves, and your credit cards are maxed out.
What do you do?
There are a few solutions of which you can avail yourself. One of the fastest, simplest and potentially most expensive is a payday loan.
Maligned by financial experts everywhere, the payday loan industry has a bad reputation. However, the temptation can be great if you're really in trouble.
With that in mind, it's useful to ask if payday loans ever make sense?
Bounce a Check or Take a Payday Loan?
If you're ever in a situation in which you have to decide between bouncing a check or taking a payday loan, the latter solution is likely to be the better bet. After all, writing a check for which you know you don't have the funds to cover is a form of fraud.
Granted, the repercussions will be relatively minor — as long as you don't make it a habit — but it's a slippery slope. And, if you handle the payday loan well, bouncing the check can actually be more expensive.
If you borrow $100 from a payday lender, you'll be required to repay $118 or so in most cases. Meanwhile, if you bounce a check, the overdraft fee can be anywhere from $28 to $35.
Handling the Loan Well
Like any other credit obligation, the sooner you repay the loan, the less expensive it will be. Where a lot of people get into trouble is their spending plan is so tight, taking that $100 loan puts them in a situation in which they can't repay it when it comes due.
Given most payday loans are secured by a postdated check, when that check bounces, you'll be on the hook for the $118 from the payday lender, plus you'll incur the overdraft fees from your bank you were trying to avoid in the first place.
Usually, the lender will say just pay the $18 interest and we'll roll it over into your next pay period. Which means 14 days later, you'll owe them another $18. If you can't afford to give them the $100 again, the lender keeps adding $18 fees until you repay the original $100, plus the accumulated fees in full.
And, while that only looks like 18 percent interest at first glance, keep in mind that's 18 percent every two weeks. Multiplied out, that's an annual percentage rate of 468 percent.
So, the best way to make a payday loan work for you is to be absolutely sure you can repay it the first time it comes due. Otherwise, it keeps getting bigger and bigger.
Smarter Alternatives
If your finances are such that a $100 setback will decimate your budget for the better part of a month or two, you might want to seek a debt consolidation loan or debt settlement from a company like Freedom Debt Relief. They have a number of strategies you can employ to regain control of your financial situation.
Other, more immediate solutions include borrowing from your church group or against a life insurance policy. Family and friends can often come through for you in situations like this as well. Or, rather than going to a payday lender, ask your employer for an advance on your pay first.
With all of that said, we still have to come back to our original question.
Do payday loans ever make sense?
The answer is they can if you have absolutely no other choice and you're positively guaranteed to be in a position to pay it back when it comes due. Otherwise, you're setting yourself up for a long walk to nowhere on a treadmill of debt.
Becky
Wife, mother, grandma, blogger, all wrapped into one person, although it does not define her these are roles that are important to her. From empty nesters to living with our oldest and 2 grandchildren while our house is rebuilt after a house fire in 10/2018 my life is something new each day.