Don't Do This: 5 Social Networking No-Nos While on Vacation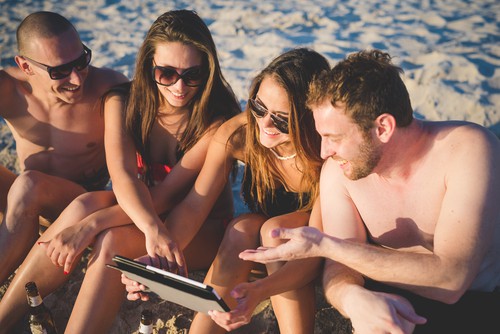 Becky
Newly middle-aged wife of 1, Mom of 3, Grandma of…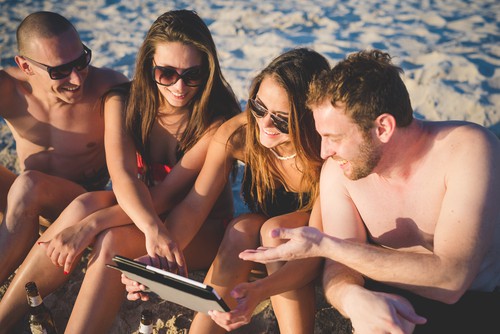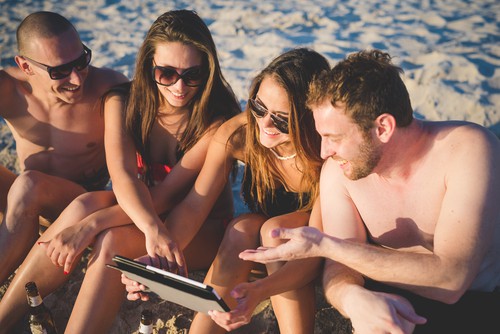 Social media is amazing. You can connect with friends and family from near and far, plus share events, accomplishments and those amazing photos you took on vacation. After all, we all want to share the good news and perhaps show up that high school friend who keeps posting amazing things about herself. But wait — are there things you should keep in mind before you let everyone in on your vacation plans? The answer is a definite yes.
Don't Broadcast Your Vacation
It's so tempting to let your Facebook friends know that you're heading out on an awesome cruise or cross-country road trip, but try to resist that urge. While you may know your friends and family members, chances are that you don't know all of them very well. It doesn't take much for a friend of a friend to see that you're going to be gone and make nefarious plans.
Don't Post While You're Gone
It's also tempting to post all your vacation pics while you're away from home. But nothing says, "Rob me!" like a photo from a family who is in Florida for two weeks while their house sits there, waiting to be burgled.
If you do choose to post (perhaps to keep up the notion that you're still at home), don't post about vacation, travel or anything you're actually doing. Instead, focus on current events, sports or the weather back home.
Don't Reveal Your Location
Right now, turn your location off on your phone and in your location settings on Facebook, Twitter and any other social media you use. Even if you're trying to post a normal, innocuous update that looks like you're still sitting on your couch watching the game, what better way to show that you're actually a thousand miles away from home than an icon sharing that you're at Joe's Fish Taco Shack in San Diego? Or that you are waist deep in Rocky Mountain National Park? Or that you're floating down a gorgeous Missouri stream? No location, no worries.
Don't Allow Automatic Posting
Even if you're on the ball, have turned off your own location settings and have made the smart decision not to post vacation pics until you're at home, those you are vacationing with may not have made the same smart choices.
Having a picture of yourself on a gorgeous beach appear on your Facebook page proves that you're not at home, so it's a perfect time for someone to drop by to steal your things. You'll find the option to disable auto-tagging in "Settings" under "Timeline and Tagging."
Don't be Ignorant About Cybersecurity
It pays to stay on top of cyber security news. It's the type of news you can definitely use, as well as apply to every aspect of your life. Mobile technology has allowed us as a society to be more connected than ever, which has both its benefits as well as a few drawbacks — most of all, our personal safety and security.
Keeping your family and your home safe are top priorities, of course, but it's always appealing to share our lives with those we're connected with on social media. Fortunately, it's easy to do both as long as you don't share too much information about those times when you're away from home.
Becky
Newly middle-aged wife of 1, Mom of 3, Grandma of 2. A professional blogger who has lived in 3 places since losing her home to a house fire in October 2018 with her husband. Becky appreciates being self-employed which has allowed her to work from 'anywhere'. Life is better when you can laugh. As you can tell by her Facebook page where she keeps the humor memes going daily. Becky looks forward to the upcoming new year. It will be fun to see what 2020 holds.