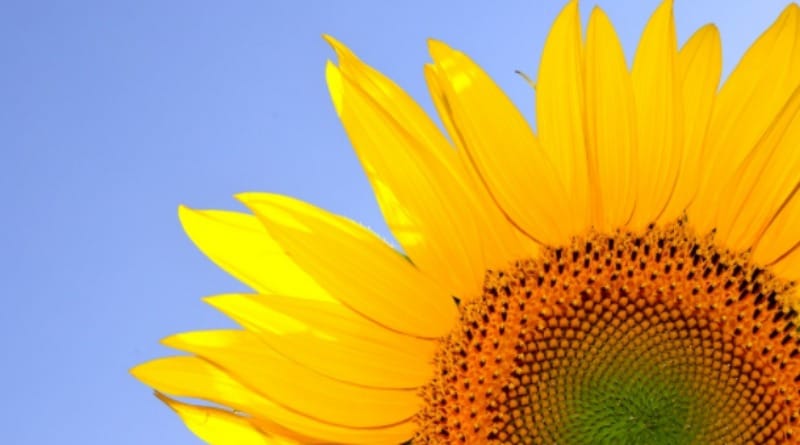 Becky
Wife, mother, grandma, blogger, all wrapped into one person, although…

We've all been there. You spend months wishing away the gray skies and downpours only to spend weeks moaning about how hot it is. Sometimes, it can feel like there's no happy medium. This summer, you don't have to succumb to the heat and let it spoil your plans. There are loads of ways you can keep cool.
Setting your home up for summer
Summer is finally here! Although many of us look forward to the arrival of long, sun-drenched days, the heat summer brings can be uncomfortable at times. When the mercury rises, it can sap you of energy and motivation and make it virtually impossible to work and sleep. If you haven't already done so, now is the time to get your home ready for summer.
Working from home
Many people have a rose-tinted vision of what working from home involves. Those stuck in stuffy offices may assume that people who work from home are relaxing in the garden checking emails and making calls from the comfort of a sun lounger. If you've ever tried to use a computer or focus on work-related activities on vacation, you'll know that working outside in the heat of the summer is not as easy or appealing at it may sound. For starters, there's the issue of a lack of access to power points and sockets. Then you've got the problem of the glare from the sun making it impossible to see the screen properly. Throw in external noise, the inability to concentrate and the heat, and you'll find that relocating your office outside is a no-go. If you work from home on a regular basis, focus on gearing up your workspace to cope with the heat. If you're too hot, this will make it difficult for you to get comfortable, and you may struggle to focus on the tasks at hand.
If you don't have air conditioning, and you don't want to fork out money for an integrated system, install a fan in your office and use blinds to block out the sunlight. Move your desk away from the window and open windows, doors or skylights to let fresh air in. Take regular breaks, and make sure you stay hydrated. If you have control over your work schedule, consider adapting your work hours on very hot days. You may find that you're more productive when it's cooler. Start early, take a break in the middle of the day, and finish a little later.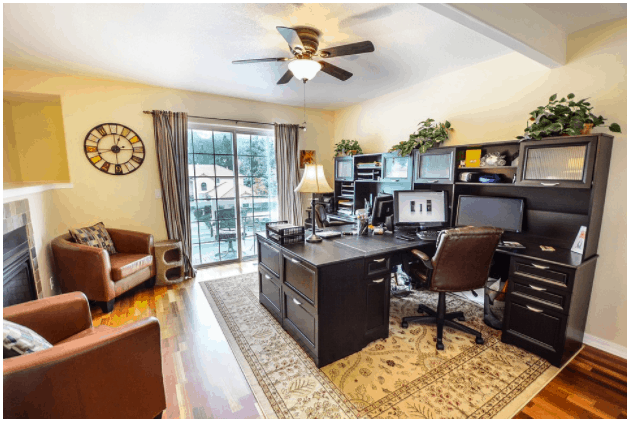 Image sourced from https://pixabay.com/en/home-office-residence-residential-2014864/
Heat-proofing your bedroom
When you're sweating, and the air is still, it's incredibly difficult to nod off. Keeping cool at night is one of the biggest challenges during the summer months. If you have air conditioning, turn it on around an hour before you go to bed so that your room is a perfect temperature when it's time to hit the hay. If you don't have air con, look into options like fitting a ceiling fan or replacing old windows with newfangled options like those that block heat out in the summer. You could also use a simple standing fan to circulate air in the room. Open the windows during the day and if it's quiet outside, leave them open at night. If noise is a problem, close the windows and place the fan close to the bed.
Image via https://www.flickr.com/photos/3336/5734257004
When you get into bed, you want to be as comfortable as possible. If you find that you're getting too hot when you try and get to sleep or you're waking up in the middle of the night drenched in sweat, it may be worth looking into mattresses that are suited to the warmer months. If you're searching for ideas, Mattress-Guides.net has the review you need to choose the perfect mattress for you. Memory foam mattresses tend to be very popular because they are very comfortable, but some people have reservations about the temperature in the summer. Cheaper memory foam mattresses can trap heat, but you shouldn't find this an issue with more expensive models. If you do want to buy a memory foam mattress, but you're worried about being too hot in the summer, it is possible to buy a device called a bed fan, which can be fitted to your mattress.
If you have a very light bedroom with large windows or skylights, keep your blinds closed on hot days. When the sun's beating down, your windows can let in a lot of heat, and you may find that your bedroom resembles a greenhouse.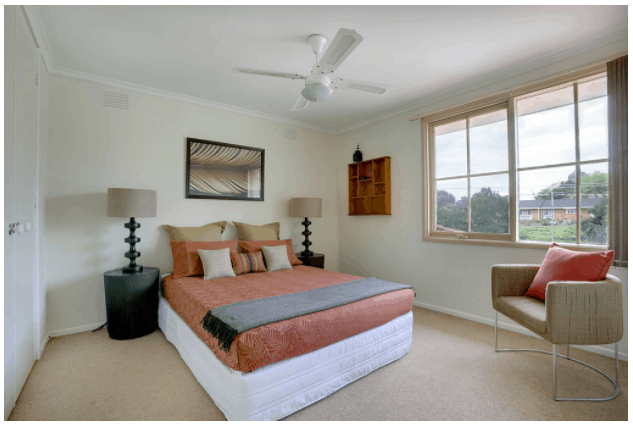 Image credit https://en.wikipedia.org/wiki/File:Bedroom_Mitcham.jpg
In the winter months, there's nothing better than snuggling up under a thick duvet and piles of blankets. In the summer, you just want to keep cool when you're in bed. Swap your duvet for a lower tog or sleep under a sheet, and stick to natural, light fabrics like cotton.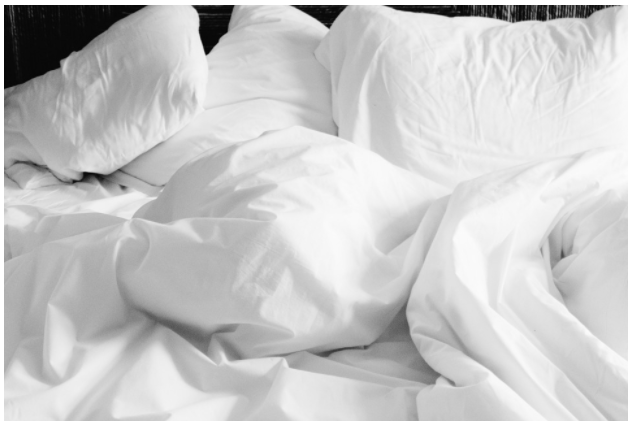 Image taken from https://pixabay.com/en/photos/linen/
Making the most of your backyard
Most of us dream of spending as much time enjoying the sunshine in the backyard as possible. However, at the height of summer, the heat can be unbearable. You can make your garden more versatile and increase its usability by creating shady patches. You can do this by adding structures, such as gazebos or awnings or by using natural features, such as trees. Hang a hammock for a rustic look or place a sofa set under a retractable awning for a chic modern vibe. If you're looking for cool ideas, check out https://uk.pinterest.com/explore/garden-seating/?lp=true. If you're lucky enough to have a pool at home, reduce the temperature in the warmer months and let the sun's heat work its magic. When it gets too hot outside, and you need to cool down quickly, you can jump into the water for a refreshing dip.
Image by https://www.flickr.com/photos/wicker-furniture/8570687666
The summer is finally here. If you've been waiting for blue skies for what seems like an eternity, the last thing you want is to spend the next few weeks wishing it was cooler again and trying to evade the stifling heat. If a heatwave is on the horizon, take these tips on board to prepare your home, beat the heat, and keep cool all summer long.
Becky
Wife, mother, grandma, blogger, all wrapped into one person, although it does not define her these are roles that are important to her. From empty nesters to living with our oldest and 2 grandchildren while our house is rebuilt after a house fire in 10/2018 my life is something new each day.