Dreamy Swimsuit – Dress to Impress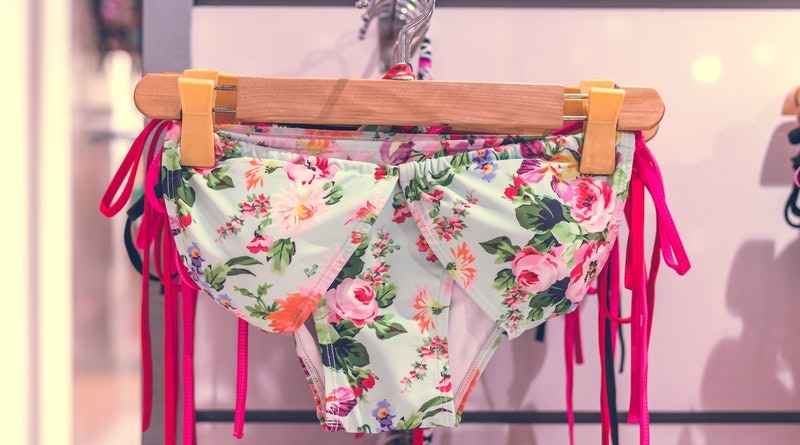 Becky
Newly middle-aged wife of 1, Mom of 3, Grandma of…
As soon as the weather gets hot, women and girls everywhere start planning their look for the first beach party. Rarely anything beats hours spent in swimwear shopping and it's always something deeply personal. It's more than just picking out a swimsuit or two. There are trends to consider, various brands to look into and fits to bear in mind, all with the same goal – dress to impress!
This season's swimsuit trends making a statement and helping you stand out on the beach or the poolside and will all-inclusive sizing on the rise, all you need to worry about is choosing the style that makes you feel the most confident.
To help you navigate the new styles, here are several key trends to look out for this summer season.
Printed swimwear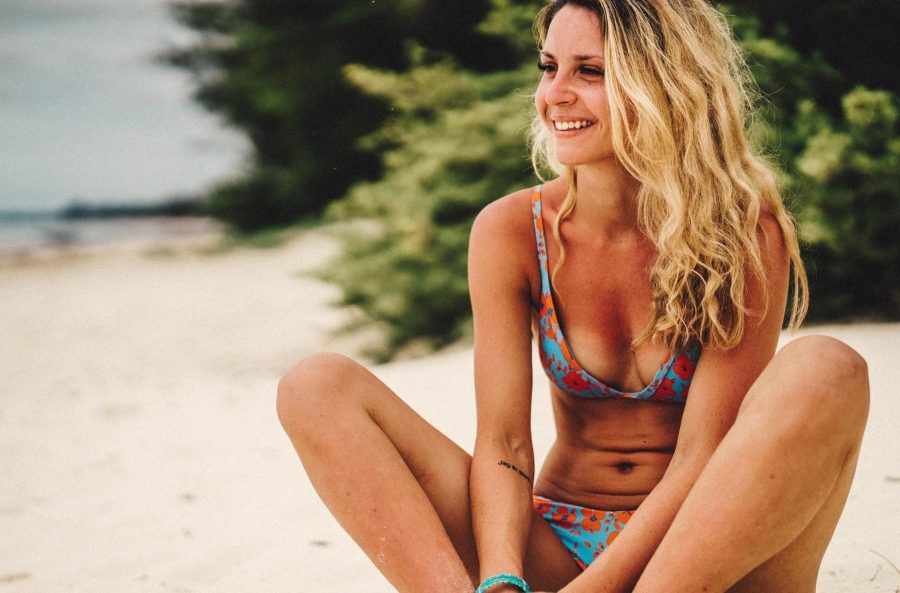 Art-inspired flower prints influenced by art and pop are bringing freshness to the scene but it's the animal prints that keep topping all the lists of popular prints. From tiger, cheetah, zebra, and snakeskin, to cows and giraffes, printed swimwear rules the beaches still.
In addition, the ever-popular polka dot is back! And quite contrary to popular belief, it doesn't have to be an itsy bitsy teeny weeny swimsuit. Polka dots look just as fabulous on a retro one-piece with a belt, high-waisted bottoms or a classic underwire bikini.
3-piece style
A classic bikini will never go out of style and it's something that you can rarely go wrong with. Even if you feel self-conscious about your lovely round tummy, it's possible to fit classic triangle bikinis for all women of all tummy or bust sizes if you get just a bit creative – make it a 3-piece outfit! Pair it up with a flowy, sheer tunic, caftan, pareo, kimono or a maxi dress and you'll be set for the whole day, from the morning poolside lounging to crazy evening beach party.
Asymmetrical cut
True fashion followers will always go for a riskier and edgier style and this is exactly what the asymmetrical cut offers. It's sleek, unique and universal fitting all body shapes and sizes. The silhouette it creates is both strong and sensual whether it's a one-piece swimsuit with cut-out or a two-piece bikini.
Asymmetrical and one-shoulder swimsuits are a definite trendy winner as they are unconventional, versatile, creative and accept no boundaries or limitations. They no longer serve solely to reveal as much skin as possible, these swimsuits are now available in all forms, colors, and prints and flatter all body types equally.
All-inclusive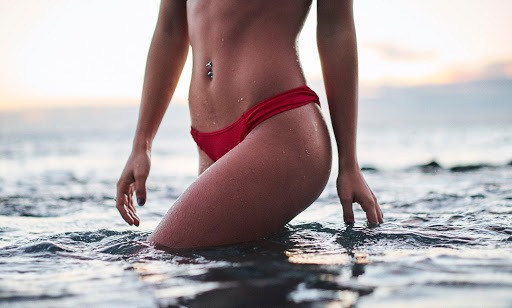 One trend that's finally here to stay, for good hopefully, is the all-inclusive sizing. The fashion shows are finally debuting their collections on fuller models so Victoria's Secret standard is no more. Body shaming will probably continue to happen but the women around the world are proudly showing off their bodies feeling empowered more than ever.
So, whether you opt for a more modest look, a minimalist silhouette or a bold print, confidence you exude will make you the life of any party!
One-piece swimwear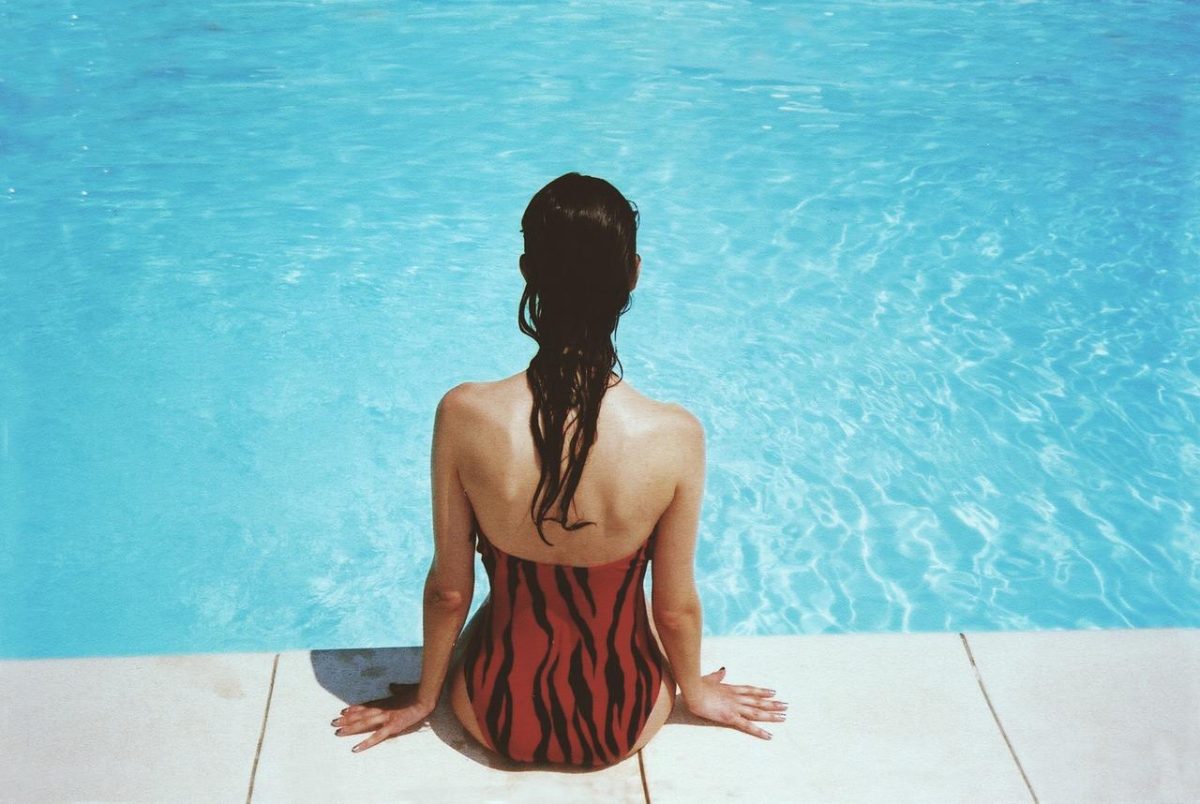 The one-piece swimsuit is an all-time classic that fits well any body size and shape but it's the details that can give it a unique look and elevate it to new dimensions. Think in terms of creative cut-outs, inexpiable stripes, stylish belts, and bold colors. The best thing about these swimsuits is that they emphasize the gorgeous features of the body and with its unique details, the models become almost exclusive.
Overlapping straps
If you're planning to stay out of the sun, you don't have to worry about tan marks so swimsuits with overlapping straps are a great choice. They can be as long as you like so you can tie them up in the front or crisscrossed in the back and also high up near the neck if you need more secure support. Whatever you choose, these swimsuits will make you look elegant and feminine and surely dressed to impress!
Summertime and beach days are the best time of the year and what makes them even better is the right swimsuit that makes you feel like a goddess, both comfortable and confident, fully prepared for a Kodak moment!
Becky
Newly middle-aged wife of 1, Mom of 3, Grandma of 2. A professional blogger who has lived in 3 places since losing her home to a house fire in October 2018 with her husband. Becky appreciates being self-employed which has allowed her to work from 'anywhere'. Life is better when you can laugh. As you can tell by her Facebook page where she keeps the humor memes going daily. Becky looks forward to the upcoming new year. It will be fun to see what 2020 holds.