10 Easy Tips To Simplify Holidays For The Beginner Solo Traveler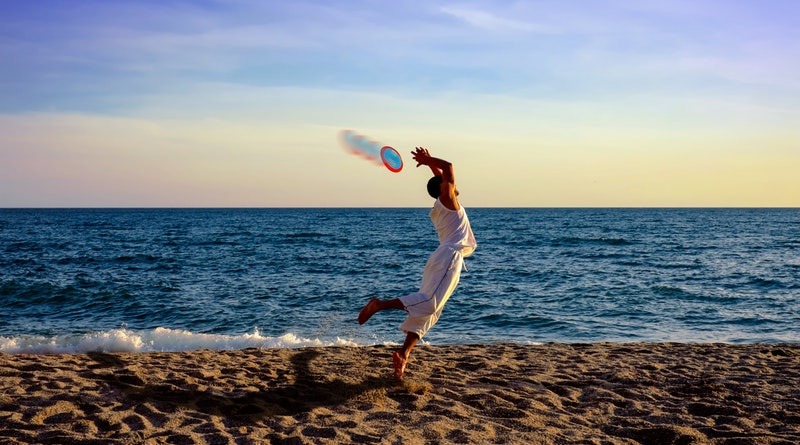 Becky
Newly middle-aged wife of 1, Mom of 3, Grandma of…
Solo travel is therapy as it gives you respite from routine and an opportunity to rejuvenate. Just the thought of stepping out of your home and being on your own can send the adrenaline rushing. And if you have been just bitten by the solo travel bug, the excitement levels will be the highest. However, this is only one side of the picture because there are several challenges that the first-timers face. Still, just knowing a few basics can make the journey smooth and thrilling at the same time. Here are some easy tips that can simplify holidays for beginner solo travelers. 
Start somewhere easy
As a first-timer, you should choose a place that is easy to travel to. Rather than flying to an international destination, choose a short weekend so that you can get the hang of doing things alone. You will realize that it is very different from traveling with family and friends. It requires a lot of smartness and good presence of mind to stay safe and enjoy the trip as well. Once you know what it takes, you can explore any destination that you have on your bucket list. 
Have a checklist of safety rules
Since safety is the most critical aspect of traveling alone, you should have a checklist of safety rules that you need to follow stringently. Have your phone sorted out in the first place, particularly when you travel to another country. Make sure that you have enough balance and data to stay connected back home. Save emergency numbers to get help when you need it. Also, ensure that you stay in a safe place. Avoid being out till late and don't get too close to strangers. 
Research your destination
Another important tip for first-timers embarking on solo trips is to research their destinations properly. Pick a destination that has a good reputation from the safety perspective and choose the right accommodation as well. Research online to prepare an itinerary even before you set off. This list from Vacations Made Easy truly makes vacations easy because you know the top places to see when you are there in the city. You need not waste time asking around and have everything planned beforehand.
Choose an apt accommodation
The importance of staying in the right place cannot be overemphasized. While safety should be your prime concern, also look for options that are easily accessible and economical. Besides hotels, you can explore the idea of staying at a hostel or for economizing your first solo tour. You can even get registered as a home sitter and find a free place to stay. If you yearn for privacy, look for a traveling home where you can be alone. Travel home is a money-saving as you can cook on your own instead of splurging money on eating out. 
Pack intelligently
When you travel alone, you must have everything that you need, right from your medicines, chargers and other small stuff. At the same time, you should avoid carrying too much stuff because it can be difficult to manage. The best thing to do is to pack smartly. Have a checklist of things you absolutely need because you would not want to forget the essentials. Pack light and choose the right kind of luggage that you can easily carry on your own. Prefer smaller bags as they are easier to manage and apt for keeping the stuff sorted out.
Stay connected back home
You will probably love freedom when you travel alone for the first time. However, you should still stay connected back home with your family and friends. Make it a rule to call them at least once a day and share your whereabouts with them. Give them an alternative contact number where they can get in touch in case you don't respond. This is vital from the safety perspective whenever you travel solo.
Have enough cash
Another rule that all first-time solo travelers should abide by is to carry enough cash that lasts through the trip. If you are traveling to another country, exchange the currency back home to avoid the hassles that you may face due to a shortage of cash. Have at least the amount to last for a day in your wallet every time you step out. Besides cash, you should also carry your credit cards and traveler's checks. 
Don't carry expensive stuff
Solo travelers are easy targets for thieves and criminals. If you are traveling alone for the first time, you may be even more vulnerable. Avoid carrying too much expensive stuff like costly gadgets and jewelry. Don't be loaded with cash as well; just have an amount that you can manage with. If you are taking along an expensive camera or computer, be extra careful and ensure that they are not visible. When you are in your hotel room, keep expensive stuff locked away.
Avoid getting friendly with strangers
Obviously, you would want to mingle with the locals when traveling alone but avoid getting too friendly with strangers. This is all the more important when you are doing it for the first time. Avoid going to lonely places or drinking with strangers, however friendly they may be. If you are stuck in a problem, seek help from authorities rather than people you don't know.
Be alert all the time
Traveling solo for the first time is a learning experience. Beyond everything else, you need to be alert all the time and listen to your instincts. If you feel that something is amiss, pay attention to that feeling and be vigilant. Solo travelers need to be extra smart when it comes to managing safety and handling emergencies.
If you are a first solo traveler, safety should be your top priority. At the same time, take this opportunity and open up to the idea of being on your own. This will definitely make you a more confident and happier person. A solo trip is like an awakening journey and these tips can definitely make yours an amazing one!  
Becky
Newly middle-aged wife of 1, Mom of 3, Grandma of 2. A professional blogger who has lived in 3 places since losing her home to a house fire in October 2018 with her husband. Becky appreciates being self-employed which has allowed her to work from 'anywhere'. Life is better when you can laugh. As you can tell by her Facebook page where she keeps the humor memes going daily. Becky looks forward to the upcoming new year. It will be fun to see what 2020 holds.