Make Your Own Captain Underpants Spooky Hack-A-Ween DIY Pumpkin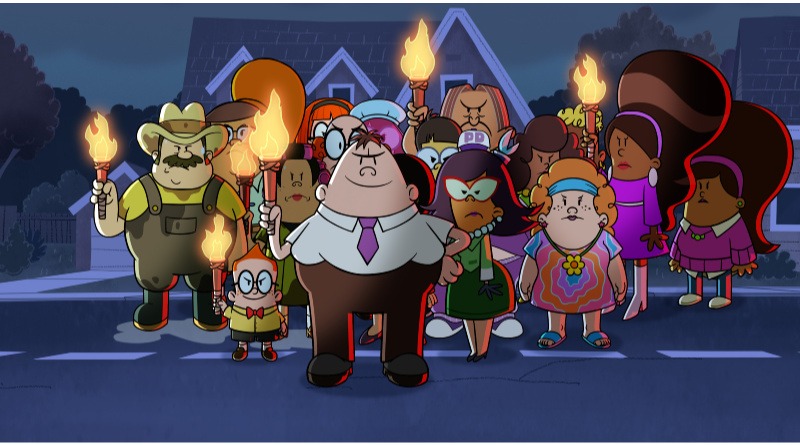 Becky
Newly middle-aged wife of 1, Mom of 3, Grandma of…
Disclosure:  Thanks DreamWorks for the free DreamWorks The Spooky Tale of Captain Underpants Hack-A-Ween DIY mailer.
Tuesday 10.8 The Spooky Tale of Captain Underpants Hack-A-Ween is premiering on Netflix!  So to celebrate DreamWorks sent us the mailer mentioned above.
Currently, we are living in a hotel while we are waiting for our house to be rebuilt from our fire last October 12th.  When the mailer arrived at my son's I didn't know it was there until Saturday. As my son brought our mail to our Annual Family Apple Pressing day at my sisters.
We secured a pumpkin for a low price of $4.  That is a deal if you ask me.  We set up a flat box my husband bought when he went to purchase the pumpkin and I got to work at recreating Captain Underpants with the sheet that came with the supplies (white & black paint, paintbrushes, a white pair of tighty whities, and some red cloth for the cape.)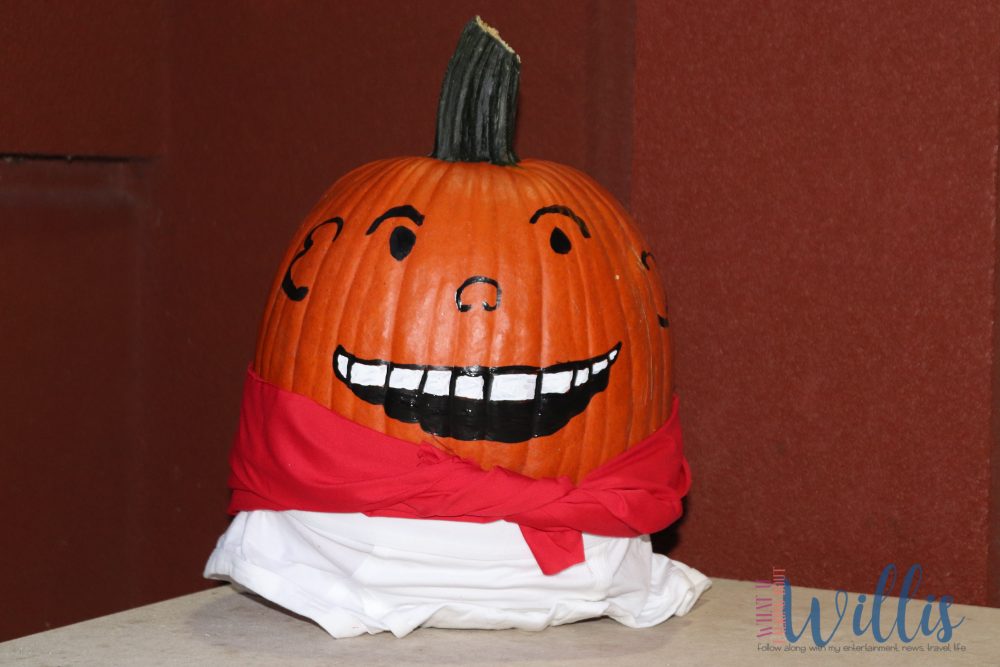 First I put the underwear on my pumpkin (you can do this either at the beginning or at the end).
I hand drew the eyes, nose, eyebrows, mouth/teeth and ears with a pen as we didn't have a pencil in the hotel room.  You can use either a pencil or a pen as when you paint it will cover whatever you drew.
Once I drew his face/ears I took out the 2nd to smallest paintbrush of the package and painted over the outline for everything that I wanted black.
Next, I painted with the smallest paintbrush to fill in his teeth with white paint.
After a few minutes, I went over the white again to darken the whites of the teeth so that the orange didn't show through.
I then went through and darkened up my outlines between the teeth with the black just to make the white stand out a bit.
Once I knew it was dry I tied the "cape" around between the lower area of his mouth and above his underpants.
Waa-laa I now have a Captain Underpants Haloween Spooky Pumpkin.
Want to Make  Your Own?
Tra-La-Laaaaaaa! It's time to make your very own Captain Underpants pumpkin! Perfect for Halloween, download the instructions now at http://bit.ly/CaptainUnderpantsHackaweenPumpkin THE SPOOKY TALE OF CAPTAIN UNDERPANTS: HACK-A-WEEN is on Netflix right now!  You can also click the box below to get your directions!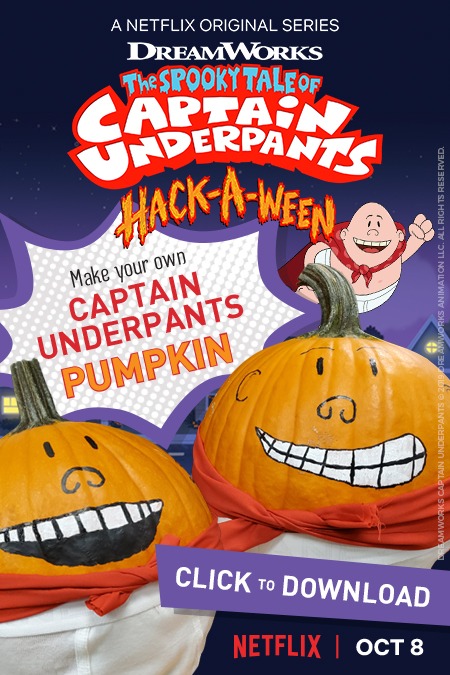 The Spooky Tale of Captain Underpants Hack-A-Ween is premiering on October 8th on Netflix!
So get your own pumpkin and supplies and you will be ready to celebrate!
More About this Spooky Tale
Based on the EPIC novels of Dav Pilkey (over 80 million copies in print!) comes the Captain Underpants Halloween special, DreamWorks The Spooky Tales of Captain Underpants: Hack-A-Ween premiering on Netflix Tuesday, October 8th!
When mean Principal Krupp and evil boy-genius Melvin make Halloween illegal and institute"Hall-no-Ween," George and Harold team up with their friends to hack their favorite holiday, creating Hack-A-Ween. The kids wear disguises instead of costumes, carve cabbages instead of pumpkins, and get snacks instead of candy. The hacked holiday is a huge hit, so when Krupp and Melvin make even more trouble, the kids realize that in order to really save Halloween they will have to negotiate with the enemy. DreamWorks The Spooky Tales of Captain Underpants: Hack-A-Ween tra-la-la's its way to Netflix October 8.
From Executive Producer Peter Hastings (Animaniacs; Pinky and the Brain), DreamWorks The Spooky Tales of Captain Underpants: Hack-A-Ween  features the voices of Academy Award-winner Nat Faxon (Life of The Party; Disenchantment; Married) as Mr. Krupp and Captain Underpants, Ramone Hamilton (The Grinch) as Harold, Jay Gragnani (Bubble Guppies) as George, Jorge Diaz (Jane the Virgin) as Melvin, Sean Astin (Stranger Things) as Narrator, Erica Luttrell (Magic School Bus; Steven Universe) as Erica, Evan Kishiyama (Mickey and the Roadster Racers) as Gooch, and Stephen Tobolowsky (Spaceballs, Groundhog Day) as Creepy Rattlechains.
In celebration of the upcoming special, we have the trailer to share with you!
About DreamWorks Animation Television:
DreamWorks Animation Television is one of the world's leading producers of high-quality, animated family programming, reaching consumers in more than 190 countries.  Creating a diverse array of original content in a variety of formats and delivering deep, fully immersive worlds served up with compelling characters, the prolific studio has garnered 25 Emmy Awards since inception in 2013 and is home to such beloved series as Trollhunters, Spirit Riding Free, She-Ra and the Princesses of Power, Trolls: The Beat Goes On!, The Boss Baby: Back in Business, Kung Fu Panda: The Paws of Destiny, Voltron Legendary Defender, The Epic Tales of Captain Underpants, Dragons: Race to the Edge, All Hail King Julien, The Adventures of Puss in Boots and the recently released 3Below. DreamWorks is a division of the Universal Filmed Entertainment Group within NBCUniversal, a subsidiary of Comcast Corporation.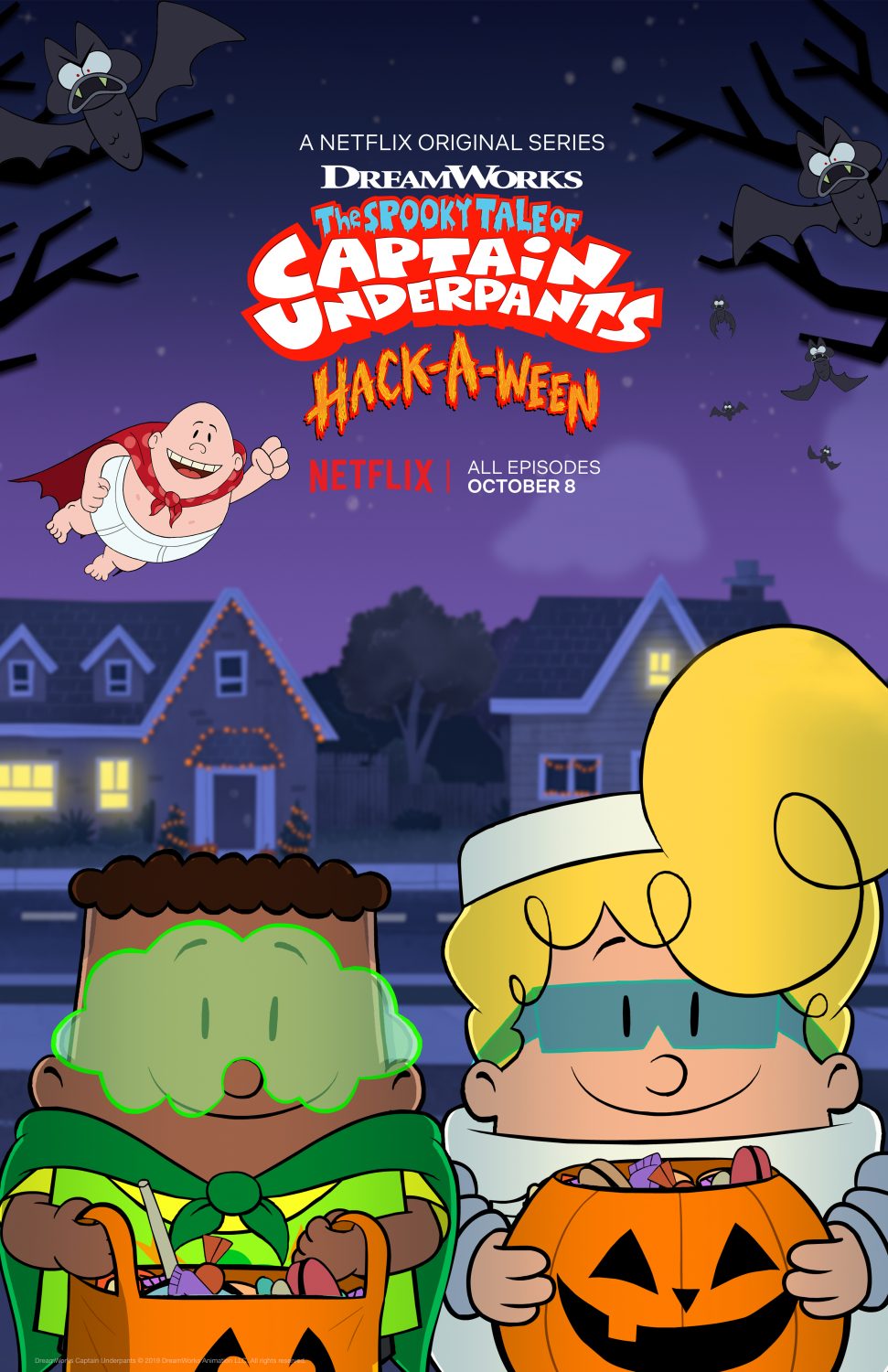 Becky
Newly middle-aged wife of 1, Mom of 3, Grandma of 2. A professional blogger who has lived in 3 places since losing her home to a house fire in October 2018 with her husband. Becky appreciates being self-employed which has allowed her to work from 'anywhere'. Life is better when you can laugh. As you can tell by her Facebook page where she keeps the humor memes going daily. Becky looks forward to the upcoming new year. It will be fun to see what 2020 holds.