How to Have a Less Complicated Long Distance Move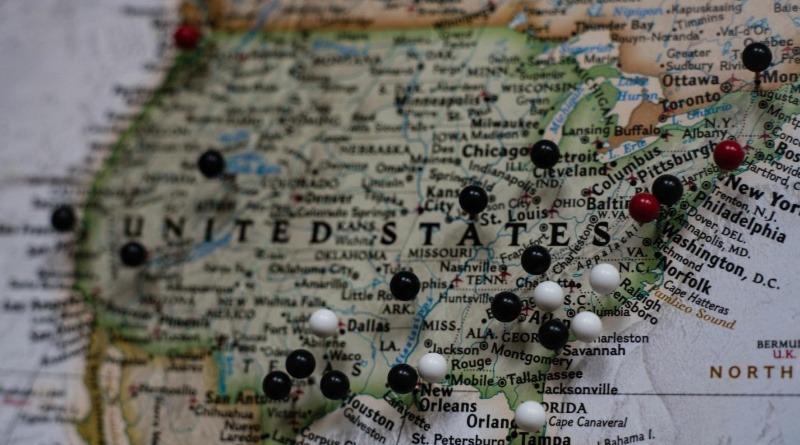 Becky
Newly middle-aged wife of 1, Mom of 3, Grandma of…
Pulling up stakes can be a challenging experience within itself, especially when your family is moving across the country or overseas. Whatever the case, you need to start planning as soon as you know that your date and time has been confirmed. By being proactive, you can plan to have a less complicated long-distance move. Here are some great tips that can help to get you started.
Make a plan and stay on Schedule
Once the date of the move has been confirmed, you can devise a specialized plan that includes following the ultimate long-distance moving checklist. Because you may or may not have a lot of time, this plan can assist you in getting everything that needs to be done in an organized manner. From documenting the date to turn off the utilities of the old home to finding the best long distance Miami moving company to help with the move, every related activity needs to be in a centralized documented schedule.
Start a Major Downsizing in Your Home for the Long Distance Move
You need to take several factors into account when you are making a long-distance move. For instance, you should remember moving your things across the country can be very costly based on how much you expect to take. So, you need to start getting rid of things that you do not use anymore. It really does not matter if you are giving it all to charity or to your neighbor next door, it is important that you only move the things that you need and want across the country. By getting rid of things that you do not want first, you can also eliminate part of the stress of packing up your whole house.
Learn the Guidelines, Rules, and Hacks for Long Distance Box Packing
Unlike moving your family to a new home in the same neighborhood, your family will need to go the extra mile in packing for a long-distance move. For example, you should pack all of your fragile items with added care, including using bubble wrap for each item. Depending on how some of these items will be transported, more than one set of hands may be moving things from one place to another roughly and quickly.
Choose the Best Option to Move Your Cars
When you are planning a long-distance move, driving your cars across the country usually becomes an issue of concern that you need to address. In many cases, the family may have more than one car that will be taking with them to the new location, and they want them available as soon as they arrive. Fortunately, there are several different options that the family can choose to make this happen. Here are 3 of the most commonly known.
– Family members drive them across the country on the day of the move.
– Hire a Professional to Drive the Car to the new location for you.
– Choose a Car Transport Agency to Ship the Car to the new location.
All of which are viable options that people choose every day based on the cost, preferred source of moving the car and the overall safety of the option.
Hire a reputable Long Distance moving company
Affordability is often a big factor in deciding which long-distance moving company will assist you. However, this is not the only requirement that you look for when you are hiring a long-distance mover. In fact, when you are comparing estimates between moving companies, you must consider the company's trustworthiness and reputation. For instance, by working with reputable companies like Suddath Moving company, they will not only help to make your long-distance moving less complicated, they can also advise you in using helpful recommendations and tips that can save you both time and money.
Becky
Newly middle-aged wife of 1, Mom of 3, Grandma of 2. A professional blogger who has lived in 3 places since losing her home to a house fire in October 2018 with her husband. Becky appreciates being self-employed which has allowed her to work from 'anywhere'. Life is better when you can laugh. As you can tell by her Facebook page where she keeps the humor memes going daily. Becky looks forward to the upcoming new year. It will be fun to see what 2020 holds.