Driving Careers to Consider When You Had Enough of a Desk Job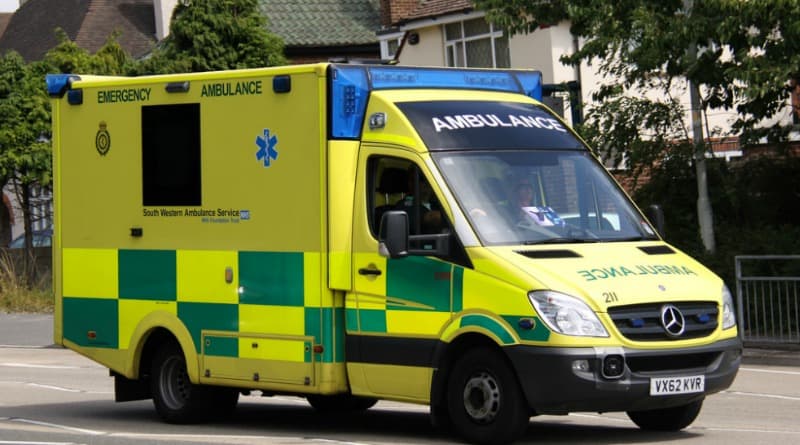 Becky
Newly middle-aged wife of 1, Mom of 3, Grandma of…
If you would like to take a break from a 9-5 desk job or looking for a new challenge, there are several careers that await, whenever you are ready. There is no such thing as a job for life, and we change, so does our lifestyle and our priorities. No matter if it is the love for engines or the calling of the open road that is making you attracted to a driving job, you will be able to see more of the world and meet new people if you try one of the below careers.
Racing Car Tester
In case you have always had a love for speed and engines, you will love testing the latest racing cars, or even bikes. You might already be trained as a mechanic or engineer, or can get an apprenticeship with one of the large companies that will allow you to make the most out of your existing experience and safety knowledge. While this is not a risk-free job, you will be able to keep drivers safe by testing the models before they would hit the track with them. You can potentially save lives, too.
Health Visitor
In case you have been in health care for a while and would like to have a more hands-on approach, instead of focusing on the administrative side of health management, you can become a health visitor. You will deliver essential health services to people who would otherwise have no way of obtaining them. With the latest telehealth technology, you can send the test results straight to the clinic, and save your patients a lot of time and effort, and give them an opportunity to manage their health from home.
Police Officer or Emergency Services Driver
You might think that getting trained as a police officer might not be the right way to advance your career, but if you love driving, you will be able to improve the safety and life of communities and prevent crime. You will be given all the gadgets and equipment you need to stay safe on the road, and even break up the day, never dealing with the same cases or type of people. It is never too late to change your career; you will just need to make sure that you follow your true calling and enjoy your daily activities. In case you are looking for a career that will help you save lives every day and support the medical team, you can also train as an emergency vehicle driver. No matter which path you go down, you will need to have advanced avoidance driving training.
Delivery Driver
One of the most popular jobs that can give you a flexible schedule that suits your lifestyle is one of a delivery driver. You might be driving a small truck or a van, maybe a large one; you are likely to see more of the country than you would in any other job. You will probably need to pass an advanced test, especially if you are driving a supersized vehicle.
Executive Chauffeur
To drive something luxurious and beautiful all day, you will need to make the most out of your driving and communication skills to apply to be an executive chauffeur. There are plenty of companies offering training and internships. It is understandable that they don't want to put just anyone in charge of their expensive cars and their high-end clients. You might need to go through training on etiquette, and knowing international cultures and customs will also help.
Truck Driver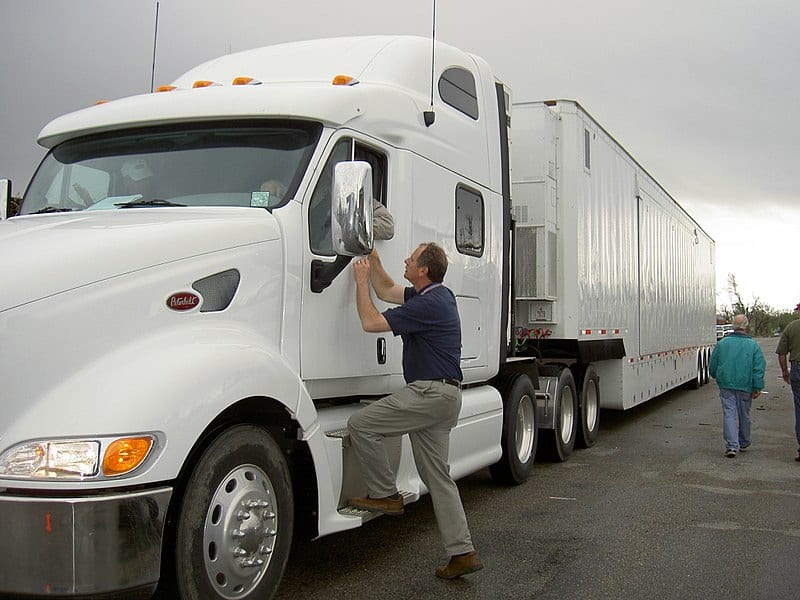 Image via Wikimedia Commons
In case you are the person who likes to be rough and ready every time, and lives for power, you should think about training as a truck driver. While speed will not be one of your strengths, you will certainly pick up some new tricks when it comes to maneuvering a multiple-tonne cargo around busy highways and keeping your time commitments. The good news is that your company will have advanced insurance and legal protection from companies like Hupy and Abraham to help you avoid accidents and taking the blame.  You will be rewarded with a good salary and allowances, and go further than you ever thought possible if you had to pay for your own fuel.
To break up your monotonous 9-5, you might choose driving as a career and change your career to put your knowledge and skills to good use, have a better work-life balance, and feel better about what you do for people every day.
Becky
Newly middle-aged wife of 1, Mom of 3, Grandma of 2. A professional blogger who has lived in 3 places since losing her home to a house fire in October 2018 with her husband. Becky appreciates being self-employed which has allowed her to work from 'anywhere'. Life is better when you can laugh. As you can tell by her Facebook page where she keeps the humor memes going daily. Becky looks forward to the upcoming new year. It will be fun to see what 2020 holds.