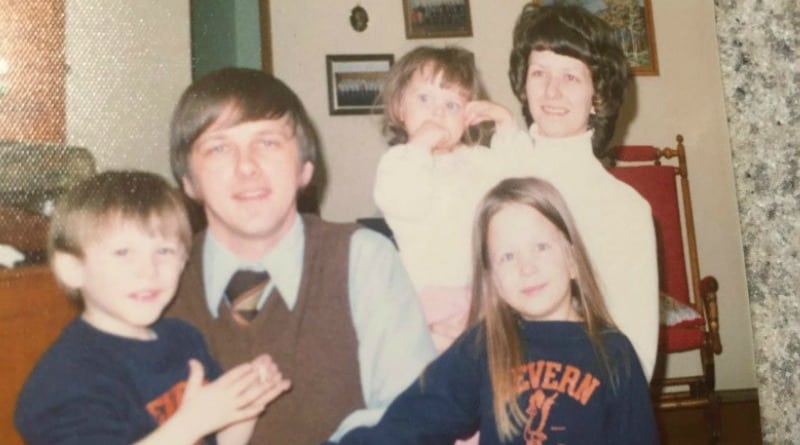 Becky
Newly middle-aged wife of 1, Mom of 3, Grandma of…
Disclosure:  This post is brought to you in partnership with Catholic Central.  All opinions are my own.
Easter is one of the holidays that I have enjoyed since I was a little girl.  When we were children we would go shopping for our Easter clothes so we were all prepared for Easter Sunday.  As a child, we would color eggs the week before.  I remember my Dad or Mom poking a small hole at each end of an egg and blowing the contents out into a bowl.  They would do this until they had enough eggs for us to color.  There was me, my brother and sister (both younger).  As we got older we helped blow out the eggs.  I don't remember ever doing boiled eggs.  Then each year my Mom would display our eggs in a bowl with the fake grass.  She The Easter Bunny always hid our baskets and we would have to find them around the house. Then she would have a large bowl of candy from what was left over.  I also remember my Dad always purchased Easter Lilies for my Mom and both of my Grandma's (or maybe my Mom helped with that also.)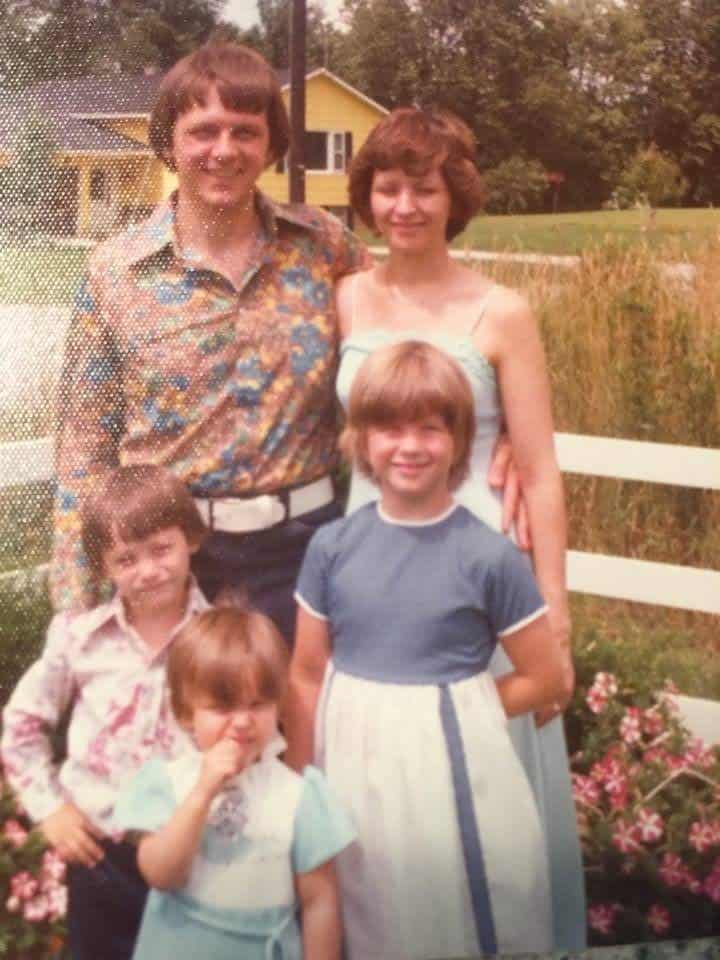 Easter Sunday 1976
Sometimes we would go fishing on Easter Sunday after dinner.  This was normally the years that we received a new fishing pole or lures. For me, Easter is a time to get together with your family and have a wonderful dinner and time making memories.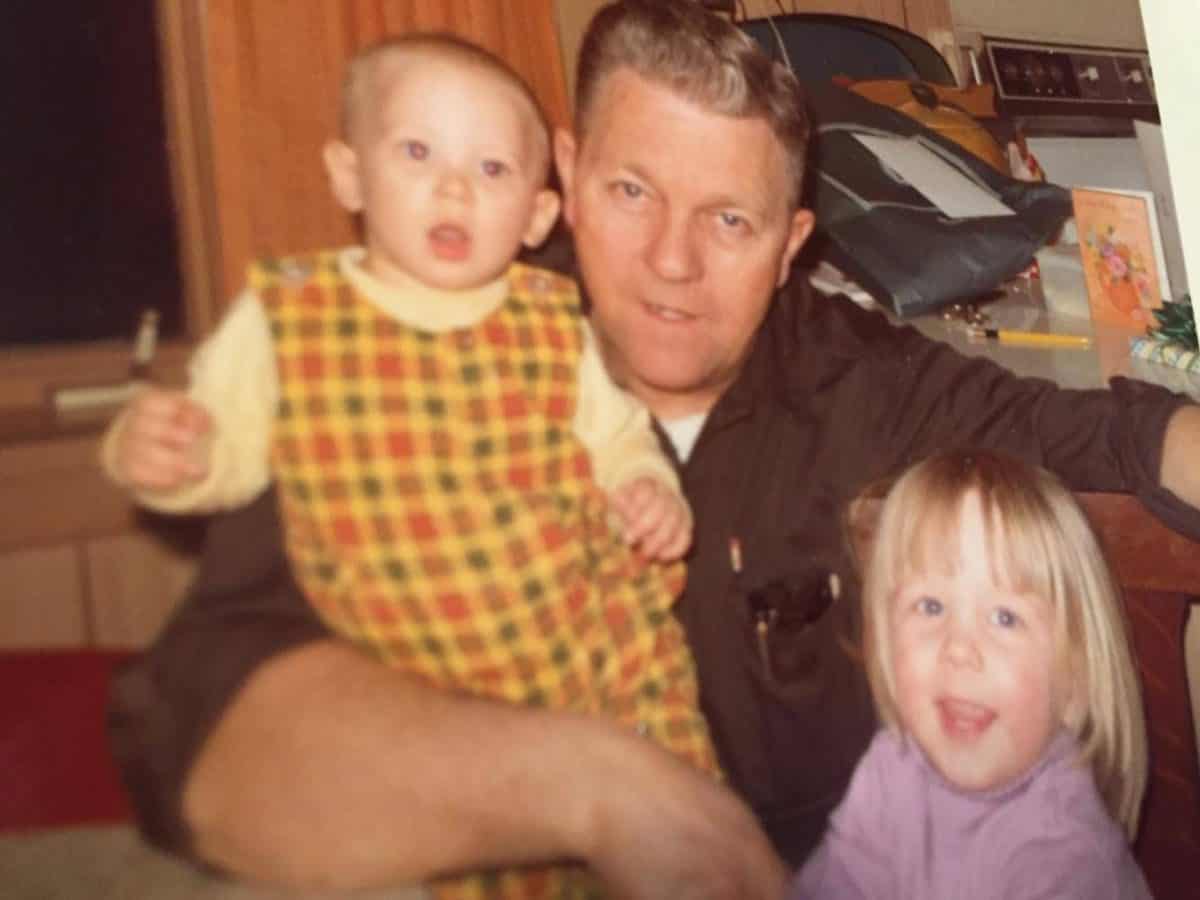 I am honestly not sure this was an Easter photo but it is one that I love because it is my Grandpa Ryan that passed away on December 25, 2000.  In the photo with us is my younger brother Steve.  Memories I feel are what the holidays are all about.  We always spent holidays with them.
This year we will be getting together at my parent's house and only will be missing our youngest daughter, and my niece who is away at this time.  There should be 20 of us this year.
About Catholic Central – Easter
Easter is one of the most celebrated and cherished holidays and we're super excited to partner with Catholic Central to celebrate this time of new life and transformation.
In the spirit of Easter, we want to know how you celebrate with your families or if you have a special tradition that's all your own! Do you have an egg toss? Make a certain recipe, or just enjoy the time with loved ones? We're open to hearing what you love about the holiday.
In the Spirit of Easter enjoy the 6 Tips to Prep for an Epic Easter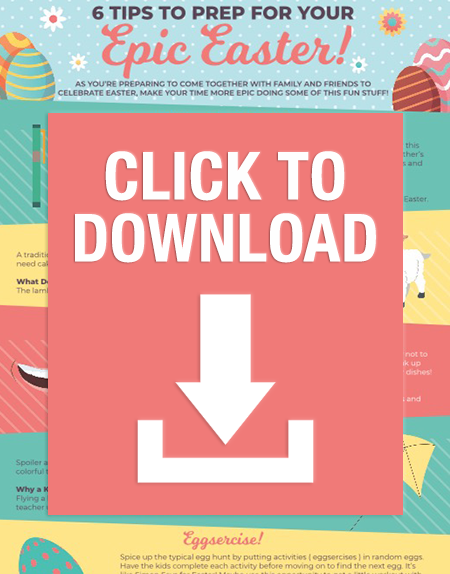 For more on Catholic Central Visit them at http://www.catholiccentral.com and check out their YouTube Channel
We received this lovely picnic basket and are lucky enough to be able to give one away to one of our readers! If you would like to purchase one and not wait you can go here on Amazon.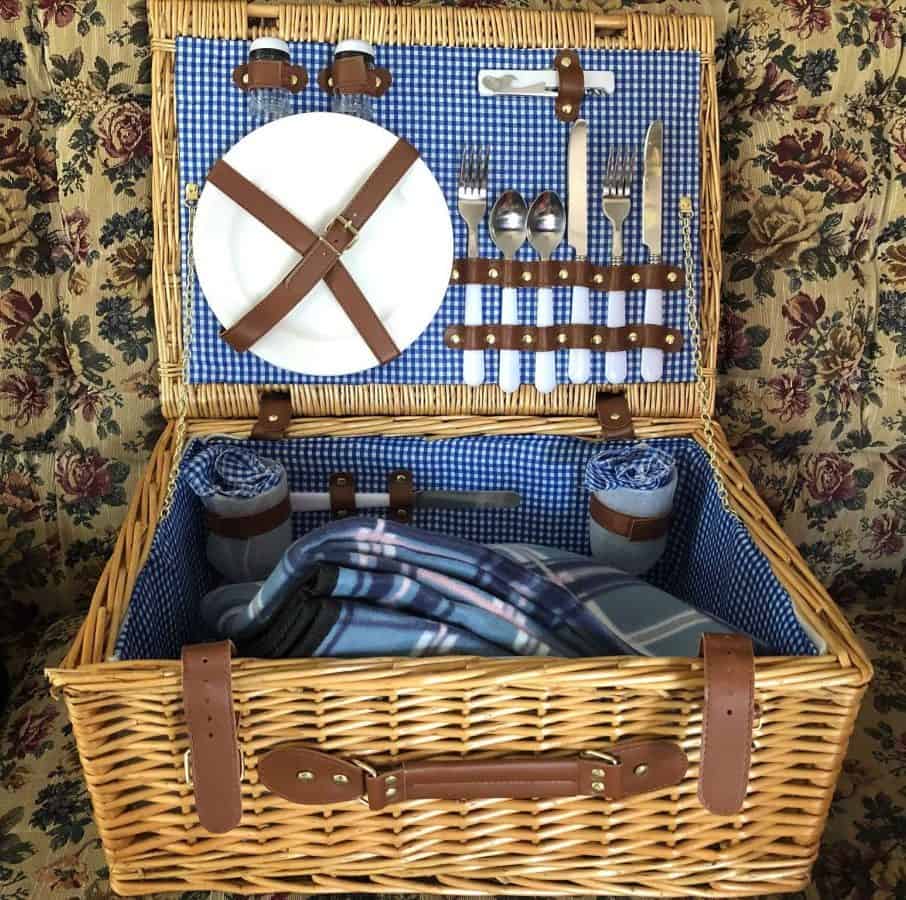 Zak has a few words about what he liked about this picnic basket! Sorry for a few minutes of the video it goes sideways. Enjoy
About CATHOLIC CENTRAL:
You have questions about the Catholic faith and what it means to be Catholic. We have answers. Using a team of witty writers, appealing hosts, and even some learned theologians, we've created shareable, snackable videos that teach the timeless truths and deep history of the Church with humor and heart. Produced in the Family Theater Productions studios on Sunset Boulevard in Hollywood, CATHOLIC CENTRAL entertains, enlightens and inspires.
Becky
Newly middle-aged wife of 1, Mom of 3, Grandma of 2. A professional blogger who has lived in 3 places since losing her home to a house fire in October 2018 with her husband. Becky appreciates being self-employed which has allowed her to work from 'anywhere'. Life is better when you can laugh. As you can tell by her Facebook page where she keeps the humor memes going daily. Becky looks forward to the upcoming new year. It will be fun to see what 2020 holds.