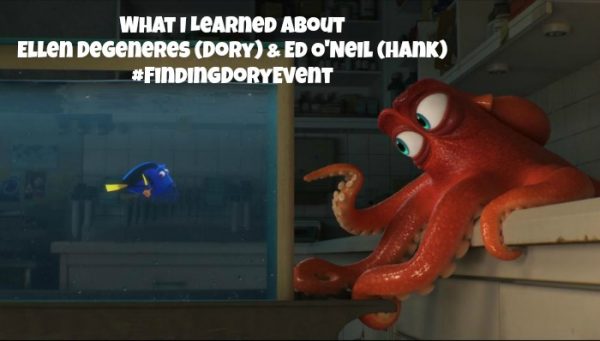 Becky
Wife, mother, grandma, blogger, all wrapped into one person, although…

If you had told me that one day I would be in a group to interview Ellen DeGeneres & Ed O'Neill I would have told you that you were crazy.
It would seem everyone would know who Ellen DeGeneres is, but if you aren't familiar with Ed O'Neill by his name he was once Al Bundy on 'Married with Children' and also currently plays Jay on 'Modern Family'.
When Ellen and Ed came into the room Ellen was her normal self and ran all the way around our long table with her usual excitement while we clapped loudly. Ed, on the other hand, walked to the head of the table where their seats were waiting. I didn't really expect him to run around like Ellen. Once they settled into their chairs, the first of the questions were underway and I sat there thinking, "I can't believe I am in the same room with them." Then I snapped back to what was being said and enjoyed this once in a lifetime moment.
1. Ellen's favorite motto has always been to keep moving forward no matter what the situation. So even before she knew it 'just keep swimming' was her motto. She also found it odd that it became the mantra for the movie.
2. Ed's favorite motto for a long time was "just keep punching" (of course he said this with a smile) but now many years later he sees that moving forward and figuring things out is the way to go.
3. Ellen said we all have things we have to go through and we each have to find our own strength. Her strength has always been making people laugh. People go through illnesses, and problems in their life, and it is how one handles it that makes the difference. Ed did agree with Ellen that no matter what your situation is there is always another way.
4. Ed said one of his favorite parts of the movie was when 'Hank' said, "There is no way out". That is when Dory said there is always a way out.
5. When Ed was asked about being in the movie he thought it was just a cameo appearance like he had in "Wreck-it Ralph". So when he asked if they knew what his part would consist of they said not quite yet. This was 3 years ago and finally, they said it was with Pixar and he said it was a no-brainer. He also didn't realize it would take 3 years to complete. Also, his part ended up being much bigger than he realized originally.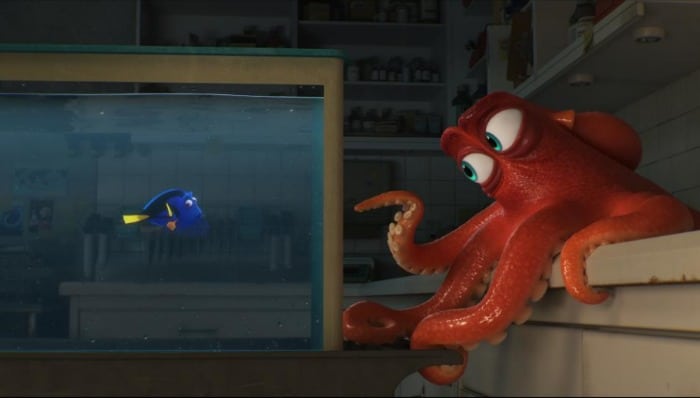 6. At the time Ed found out that he would be playing the octopus, Hank, he was told to Google the octopus so he would know more about his character's part. He did learn that an octopus has 3 hearts, and a short life-span. We Googled during our interview that an average octopus life is 2 years. Which was even sadder than the 3 years he thought originally. Another neat fact Ed shared with us was that octopi are shape shifters and can change color to adapt to their surroundings. Also, which I didn't know and found quite interesting is if an octopus is put in a jar with a twist top lid they can take the lid off.
7. Ellen said that Ed played Hank perfectly. One thing Ed felt exhausting was having to phonetically pronounce the words he had to say. He would get done with a scene and they would say, "that is great, but can you do it with even more excitement, like amp it up". Ed said he had to not only talk fast but also enunciate as I mentioned earlier. Also, he said his time recording could go for 4 hours which is a long time to do it by himself. He is used to having other actors to play off of. Ed and Ellen never sat in the same room to tape but felt the comradery of playing parts that had a lot of interaction in the movie.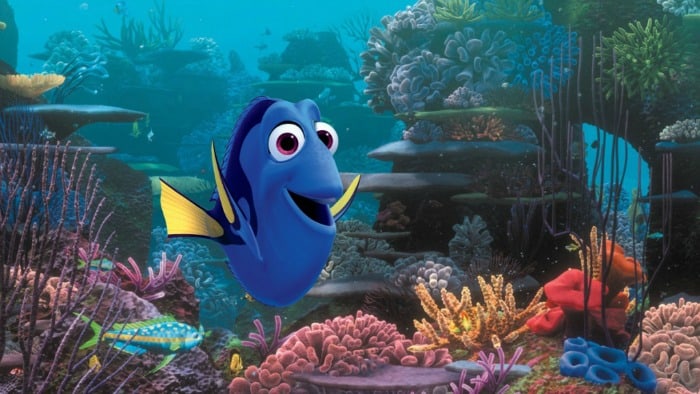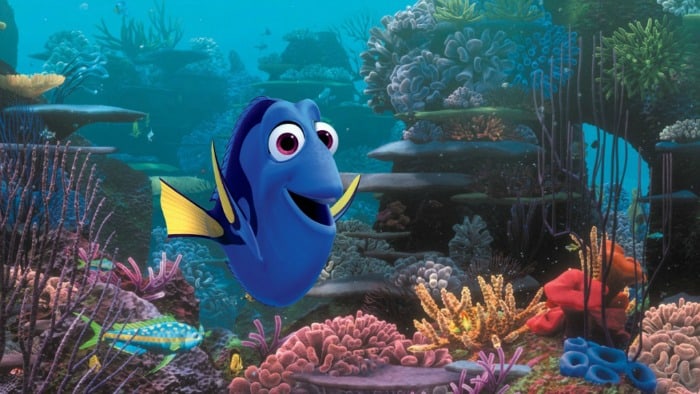 8. Ellen feels she had nothing to do with the sequel of 'Finding Nemo', except that she played Dory. Because she has her own talk show and has for a long time she would mention that she was wondering if there would be. There are always sequels with Pixar. Toy Story 1, 2, 3 etc. So for about 10 years Ellen would mention it on her show and she finally gave up. Then they called about the idea of Finding Dory and she loved the thought and looked forward to making it.
9. Ellen also agreed with Ed that voice acting for this movie was exhausting. Dory is always either yelling or left behind so she would have to scream, and always sounded like she is out of breath. She also mentioned oddly all the yelling that she did, didn't seem like a lot of it made it to the movie. So for 4 hours she felt like she was hyperventilating. She also said that everyone was always asking her to speak whale.
Jokingly Ed asked her and she said without hesitation, "no". When she went home she just didn't want to talk or speak whale to anyone.
Ed mentioned that it is like when you act and have to eat ribs. With all of the takes you end up eating a lot of ribs which is like the yelling, talking, many takes is a lot of talking etc.
10. Ellen did mention that there were a few times that she ad-libbed, one line in particular she remembered was when she says, "How can someone see this park in one day". She had others but because the movie took so long to tape she has forgotten. Ellen thought the movie was brilliant and Ed loved all of it. The Sea Lions were also a favorite for both of them also. Ed loved how they were optimistic and innocent.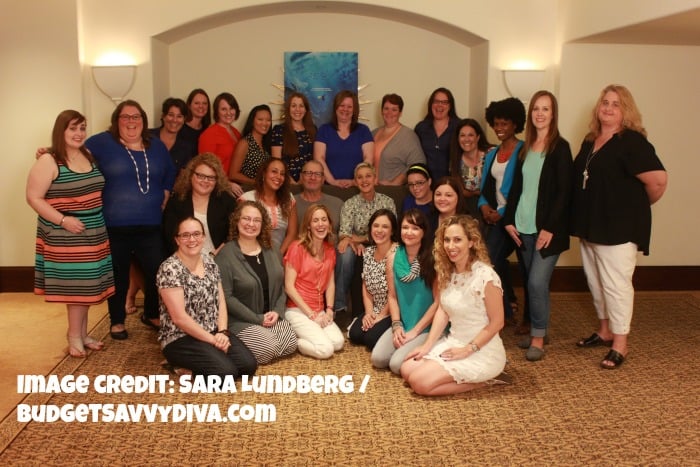 So as you can tell our interview with Ellen DeGeneres and Ed O'Neill was enjoyable. We even got to dance it out with both of them, which was something I have always wanted to do.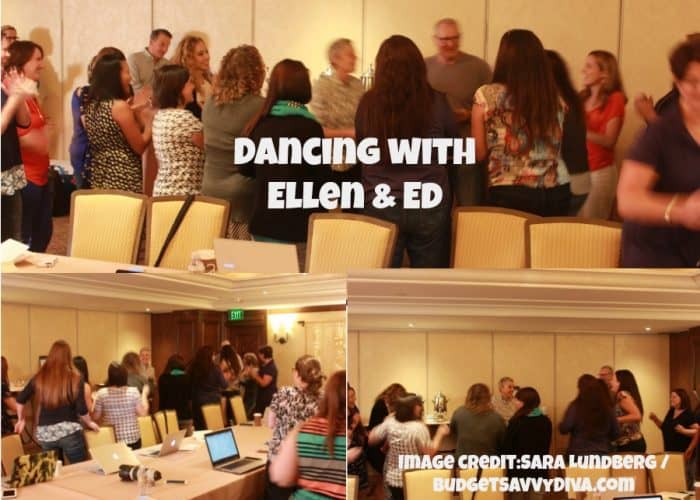 Make sure you get to "Finding Dory", which comes to the theatres this Friday, June 17th. You won't be disappointed. You can follow the hashtags: #FindingDory and #HaveYouSeenHer.
Visit on Facebook
Follow on Twitter
Follow on Instagram
Follow Disney Studios Finding Dory Board on Pinterest
Visit Disney/Pixar on Tumblr
Visit their official website
Voice Cast: Ellen DeGeneres, Albert Brooks, Ed O'Neill, Kaitlin Olson, Ty Burrell, Eugene Levy, Diane Keaton
Director: Andrew Stanton
Co-Director: Angus MacLane
Producer: Lindsey Collins
Remember "Finding Dory" is coming to a theatre near you on JUNE 17, 2016
Disney•Pixar's "Finding Dory" reunites everyone's favorite forgetful blue tang, Dory, with her friends Nemo and Marlin on a search for answers about her past.
Enjoy these Finding Dory Activities:
#FindingDory Coloring Pages Activity Sheets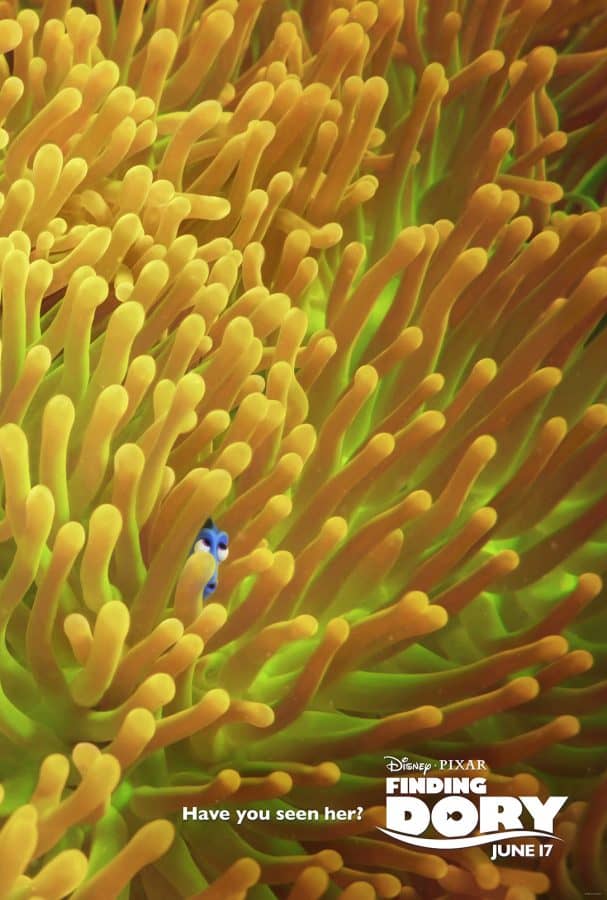 **Disney sent me to Los Angeles for the #FindingDoryEvent #BizaardvarkEvent and #LEGOFreemakerEvent for an all expenses paid trip to cover press with 24 other bloggers. All opinions are mine.**
Becky
Wife, mother, grandma, blogger, all wrapped into one person, although it does not define her these are roles that are important to her. From empty nesters to living with our oldest and 2 grandchildren while our house is rebuilt after a house fire in 10/2018 my life is something new each day.