elph band review~Stay Connected to Your Children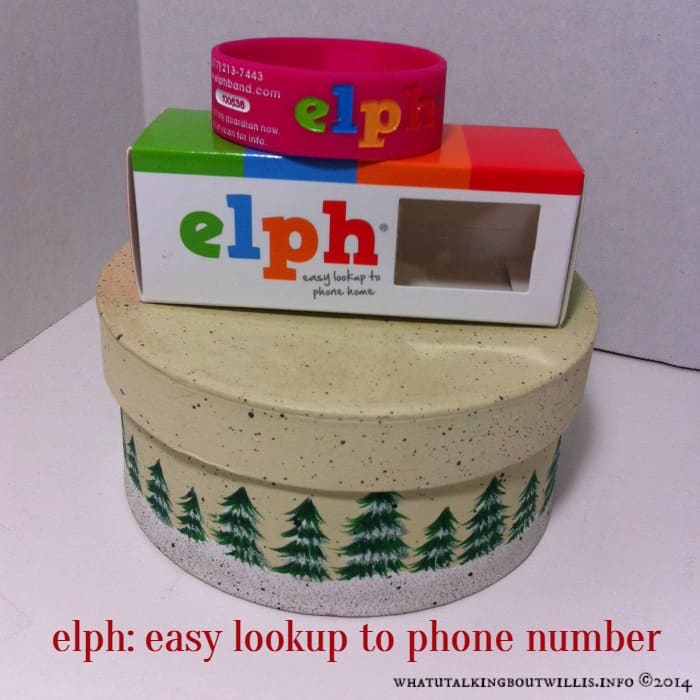 Becky
Newly middle-aged wife of 1, Mom of 3, Grandma of…

elph band review~Stay Connected to Your Children
The concept of 'elph' is really amazing!! When I was offered to review this wonderful product, I was excited.
elph stands for: 'easy lookup to phone home. With our technology today with elph IF your child gets out of your sight or you are separated in a store elph can help. When one of my sons hid inside of a tie display (completely hidden), I won't lie, my husband and I freaked out. We were looking everywhere in the area of the store we were in. My son really didn't get that we thought he was really lost, he just liked the fact of being inside of this display area. But if elph was around back then and he got separated from us, he could have went to an adult or a policeman and been reconnected with us.
The elph band would also come in handy for the children that either run ahead of their parents or just get separated in a crowd. I can't count how many times I have seen little boys and girls crying, and all alone. When asked if they are ok, they say they can't find their Daddy or Mommy. So you have to go through all of the questions; some small children do not know all of those answers and is left feeling scared.
Having one of these elph bands would prove to be helpful in the mall, at the park, in a large store, at a carnival and especially at a big park such as Disneyland or any other large venue. Having the peace of mind that you don't have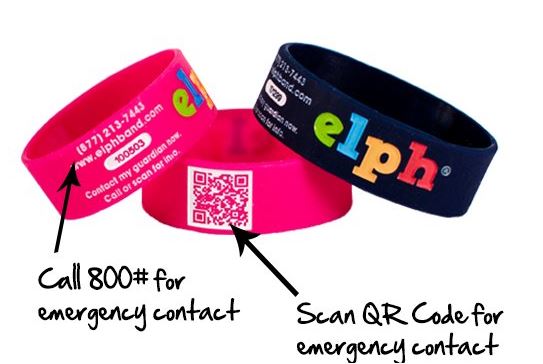 The elph band is not only for small children. It can be also be used with the mentally handicapped and the elderly. They come in 3 colors: pink, black and purple, and a variety of children and adult sizes. You can look at your choices on their website, this is also where you can purchase, read about the band, and once you receive yours, register it!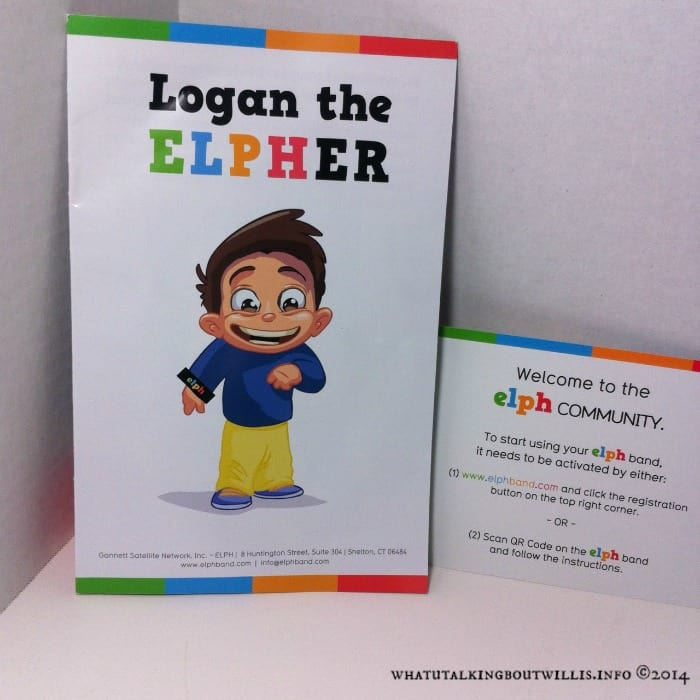 Also included is a cute little book about Logan the Elpher. He has a cute little story about making sure you stay close to your parents. But if for some reason you get separated how the elph will be useful.
Visit their website: elph
Follow them on Facebook
Follow them on Twitter
Follow them on Pinterest
You will want to get an elph band for those you love this holiday season! This gift would make a great stocking stuffer for any parent.
Becky
Newly middle-aged wife of 1, Mom of 3, Grandma of 2. A professional blogger who has lived in 3 places since losing her home to a house fire in October 2018 with her husband. Becky appreciates being self-employed which has allowed her to work from 'anywhere'. Life is better when you can laugh. As you can tell by her Facebook page where she keeps the humor memes going daily. Becky looks forward to the upcoming new year. It will be fun to see what 2020 holds.