EYN (Everything You Need) Smartphone Case for iPhone 4/4s, iPhone 5/5s


EYN (Everything You Need) Smartphone Case for iPhone 4/4s, iPhone 5/5s
Disclosure: I received an (everything you need case) in exchange for an honest review. This has not swayed my opinion in anyway; all opinions are 100% my own.
This case is the perfect phone case that works as both a phone protecting case as well as a wallet and compact mirror, perfect for men, women, teens and children.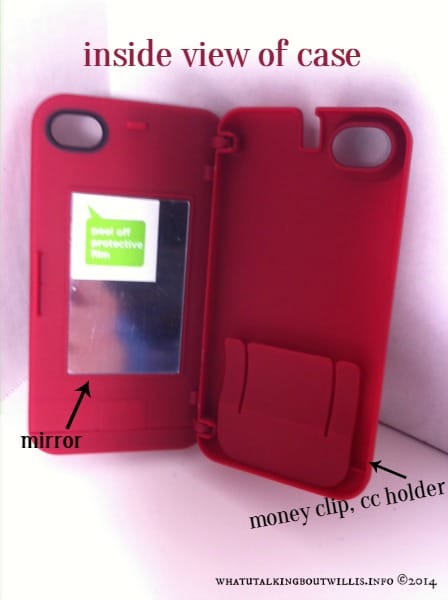 When I received the EYN case for my iPhone 4 I just stared at it wondering where it had been when I was at Disneyland for a blogger trip. I could not get over the fact that I could have carried my debit card, some cash and my ticket all in one place instead of carrying my purse. (FYI purses do not bode well on amusement rides!).
I always wonder how people come up with these neat ideas. The design is 'simple' and yet so convenient. The case is so easy to put your phone in and snaps into place, so that you know it is secure.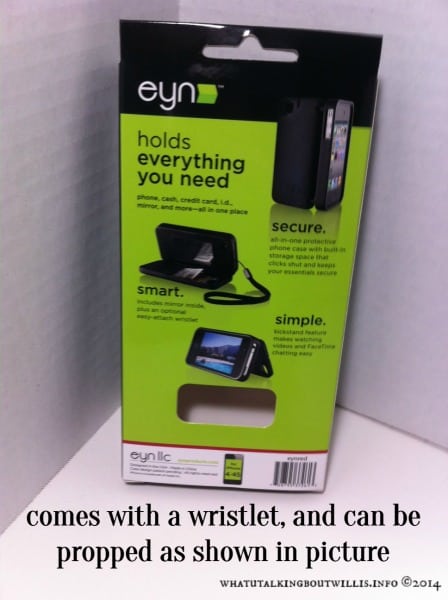 You can purchase your EYN case for your iPhone 4/4s or iPhone 5/5s on Amazon
. This makes a great gift for the college student, high school student or a person that you can't quite figure out what to buy. (the person that has everything person)