Enlightened Book Excerpt: Inspiration Travelers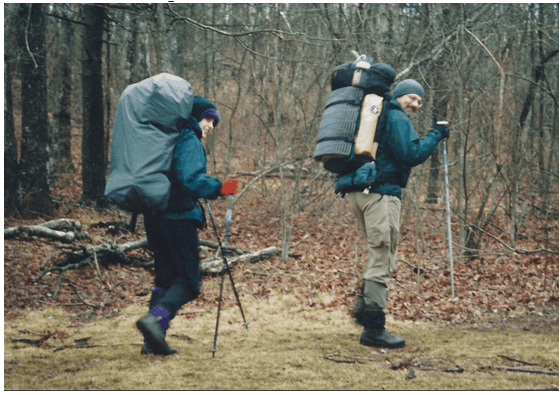 Becky
Newly middle-aged wife of 1, Mom of 3, Grandma of…
Enlightened Book Excerpt: Inspiration Travelers
Thank you for having me on your blog today! I am so excited to be here and share a little about my inspiration for writing Enlightened and the entire Love and Light Series.
One of the questions I get all the time is where did I get the ideas for Enlightened. And it's a tough question to answer because I didn't come up with the story all at once. It took several years for the whole story to come together. But the initial thought for this book occurred to me while I was hiking…a very long hike, actually. My husband and I hiked the entire Appalachian Trail from Georgia to Maine back in 1998.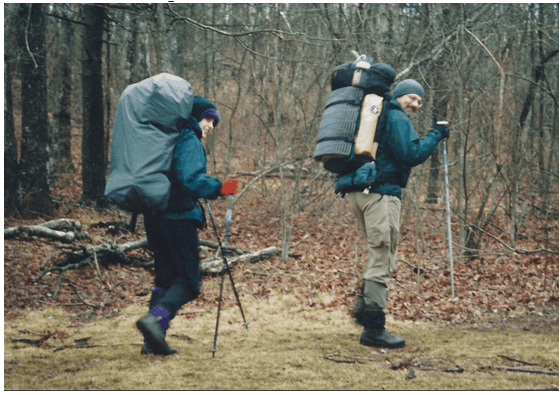 For those of you who are unfamiliar with this trail, it is over 2,000 miles long and stretches from Georgia to Maine along the Appalachian Mountain Range on the East Coast. This mountain range is the oldest in the world, which means it doesn't have the tallest mountains. They've worn down over millions of years, but they are some of the most beautiful mountains I have ever seen.
It was during this hike that the thought occurred to me to write a book about the trail. Ha! Take a look on Amazon sometime for books about the Appalachian Trail. Everyone and their brother has written something about it. And I've read quite a few of them, and I couldn't help but wonder how someone could take such an amazing adventure and turn it into some of the most boring reading material ever. And I figured out why: it is very hard to capture the shock and awe of the Trail experience in a non-fiction memoir. The only writer I can honestly say did it justice was Bill Bryson. I highly recommend his book, A Walk In The Woods, even though he didn't actually finish the thru-hike.
Thru-hiking is what the hiking community calls hiking the AT from beginning to end in one hike. It usually takes anywhere from 4 to 6 months, depending on how much time you have and how fast you're moving. I recommend 6 months, if you've got that kind of time. During those 6 months I had plenty of time to think and my overactive imagination kept asking questions and creating scenarios around those questions. For example: What if there was a trail system like this all over the United States and Canada and South America? From there, I thought: What if people actually lived on the trail system? And what the heck would they want to do that for?
That was where the idea for "tribes" of healers who lived on a trail system came from for Enlightened. In Enlightened, I focus on one particular tribe who call themselves the "Travelers". Their healing abilities are based on energetic healing practices you've probably already heard of like Reiki, sound and light therapy, and chakra-based energy healing, as well as aromatherapy and naturopathy. They are fun-loving, irreverent and soulful, just like the wonderful friends I made while hiking the Appalachian Trail.
Their names are based on those same friends, but not their real names. When you attempt to hike the AT, you end up with a trail name. Sometimes, you get to pick your name and it sticks. Most of the time, however, you get dubbed by your hiking pals. The best names come about that way, like "Guided by Voices" and "Should-A-Known". The Professor, Guided and Hammer are all trail names of good friends, but the people have been changed and mixed up to protect the innocent (not that there are many of those). By the way, my trail name was Peacepipe.
The Trail had a huge impact on me as a person and it's only fitting that it had such a heavy influence on this book, and all the books to come in the series. If you are interested in the Appalachian Trail and the thru-hiking community, the Appalachian Trail Conservancy is a good place to start.
Becky
Newly middle-aged wife of 1, Mom of 3, Grandma of 2. A professional blogger who has lived in 3 places since losing her home to a house fire in October 2018 with her husband. Becky appreciates being self-employed which has allowed her to work from 'anywhere'. Life is better when you can laugh. As you can tell by her Facebook page where she keeps the humor memes going daily. Becky looks forward to the upcoming new year. It will be fun to see what 2020 holds.