Escape To Redemption by Peter Parr Review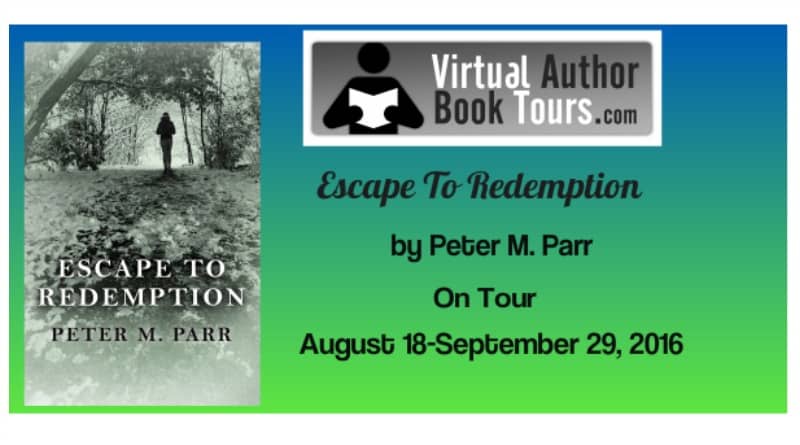 Becky
Newly middle-aged wife of 1, Mom of 3, Grandma of…
Escape to Redemption takes place in modern times. It is about 2 people , who end up committing a murder. Josie runs to Poland to save herself and leaves Snaz, her boyfriend, to take the rap. Eventually, she comes back, faces her punishment.
At first, I thought Josie was a using, conniving witch to the point I couldn't stand her. Then I found out that she has a heart and a conscience. I also liked that she was afraid at times and was unsure what to do which made her more human to me. I think if I had done what she did I would have reacted in much the same way.
This book kept me interested throughout the whole story.  I kept wondering what would happen next. I am sure if you like this genre you will really enjoy it.
Escape To Redemption by Peter M. Parr
Publisher: Roundfire Books (June 24, 2016)
Category: Mystery/Thriller, Crime, Some Metaphysical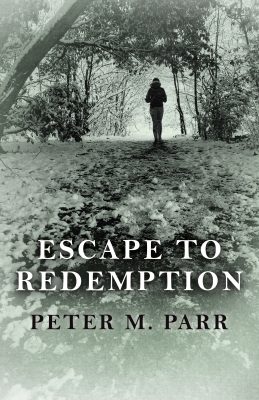 Tour Dates: August/September, 2016
ISBN: 978-1785352270
ASIN:  B01G2M4LYA
Available in: Print & ebook,  280Pages
"She can hide from the police, but not from her guilt."
Josie only had the gun to frighten Curtis Rook, but his son disturbed her. One startled reflex and now he's dead. Josie flees to Poland leaving her boyfriend Snaz to take the rap. A reformed criminal offers her refuge from the police and the chance to begin a new life, but she cannot hide from her guilt. As the stakes rise, Josie begins to realize that only her own forgiveness can set her free.
Fast-paced and original, Peter M. Parr's contemporary take on Crime and Punishment challenges traditional ideas about guilt and redemption, and the meaning of forgiveness.
Praise for Escape To Redemption by Peter M. Parr
"…Parr's superb understanding of the way human beings justify their sins (especially to themselves) make Josie and Snaz utterly convincing and compelling. An engrossing, realistic morality tale." –Kirkus Reviews
"Gripped from the start, I found Escape To Redemption a real page turner. Peter Parr knows how to create believable modern day characters and conflicts, and never lets up on the tension. This is a book that will appeal to young and old, male and female." –Mel Menzies, bestselling author, Time to Shine
"What happens when flawed but essentially decent people do something that will haunt them for the rest of their lives? Escape to Redemption is a powerful and insightful story of guilt and forgiveness. Peter Parr has a talent for suspense.- Mike Brooks, author of The Machine Society
"Let me state, very simply, that I loved this book… It is a highly addictive, unique story which raises questions of morality, loyalty and the power of forgiveness. From the outset, you're thrown into a nail-biting scene.  With twists in the most unexpected of places, I had to remind myself to breathe. … "- Sarah Ryan, Cultured Vultures
About Peter M. Parr
Peter M. Parr works part-time as a civil servant, which gives him time to indulge his passion for writing. He facilitates workshops to encourage people to reflect on what truly matters. He lives in Hastings, England, overlooking the sea. Escape to Redemption is his first novel.
Buy Escape To Redemption by Peter M. Parr
Amazon
BarnesandNoble
Book Depository
IndieBound
Hive
Disclosure:  I was not compensated for this post. However, I did receive a product from the author above and the opinions expressed in this post are 100% my own.
Becky
Newly middle-aged wife of 1, Mom of 3, Grandma of 2. A professional blogger who has lived in 3 places since losing her home to a house fire in October 2018 with her husband. Becky appreciates being self-employed which has allowed her to work from 'anywhere'. Life is better when you can laugh. As you can tell by her Facebook page where she keeps the humor memes going daily. Becky looks forward to the upcoming new year. It will be fun to see what 2020 holds.