Fighting Fit: Easy Ways To Keep Your Brood In Good Health
Becky
Newly middle-aged wife of 1, Mom of 3, Grandma of…
Many of us are guilty of taking our health for granted, and we don't really realize how wonderful it is to be fit and healthy until we're struck down by germs or we're nursing a knee or ankle injury. It's not always possible to keep health problems at bay, but our lifestyle choices play an instrumental role in promoting health and wellbeing. If you're keen to devote more time and energy to keep your brood happy and healthy, here are some easy steps you can take.
Get active as a family
There are a few things that are better for your body and mind than physical activity. The latest statistics from the CDC suggest that the majority of adults in the US don't move enough. Inactivity is incredibly dangerous, and it can increase the risk of a host of diseases and illnesses, including type 2 diabetes, heart disease and some forms of cancer. The good news is that it's really easy to adopt a more active lifestyle. Even simple steps, like walking to the store instead of driving and taking the stairs instead of the elevator, can make a positive difference.
If you tend to opt for an evening on the sofa, rather than a walk, or your kids spend a lot of time playing video games or surfing the web, now is the time to get active. You can still enjoy indoor activities, but make time to embrace exercise and have fun. Try activities like cycling, swimming and playing games in the park or the garden, and try and make regular exercise part of your routine. There's a perception that working out is boring and that it's a chore, but it doesn't have to be this way. There are so many different types of workout available, and getting your body moving can be really enjoyable. Go dancing with friends, take the kids to a water park, or invite friends over and organize a mini soccer or table tennis tournament. For many parents, exercise can also provide a welcome distraction and give moms and dads some time out when they don't have to think about picking the kids up, making dinner and getting everyone to bed on time. Even if you only get 20 minutes a day, you can make a difference in your mental and physical health. Do a short yoga class, go for a brisk walk around the block or fire up a DVD and do a home workout.
Many people find the prospect of getting into exercise daunting, but you shouldn't ever feel scared to try new activities. If you are anxious about going to a gym or joining a class, you could take a friend or relative with you, or consider working out at home until you feel more confident. It's also a great idea to hire a trainer if you don't know your way around a gym and you'd benefit from some advice, motivation, and support.
Exercise is beneficial for a raft of reasons, and you should notice a positive difference after just a few days of your new routine. Working out frequently reduces the risk of potentially deadly diseases, it improves flexibility, endurance, and fitness, and it also helps you sleep. Physical activity is also a proven stress-buster, and it provides a natural high due to the release of endorphins and a rise in dopamine and serotonin levels in the brain.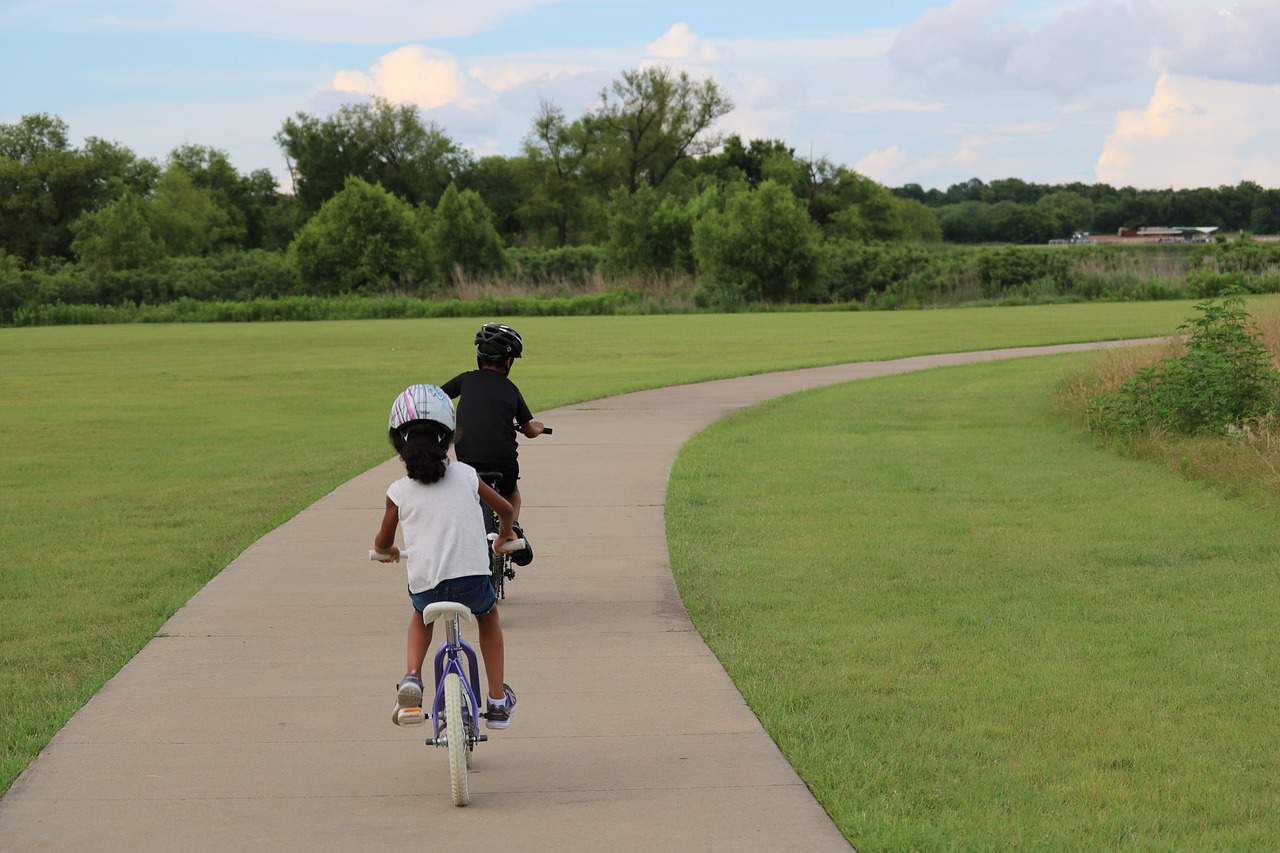 Picture credit https://pixabay.com/photos/bikes-kids-children-summer-2379215/
Diet
Do you plan a weekly menu methodically, or do you find that you rely on microwave meals or take-out because you don't have the time or the energy to cook? Many of us would like to be healthier, but we find excuses. We're guilty of ordering in or stopping off at a fast-food restaurant to save time, and we have cupboards packed to the rafters with treats and snacks that are full of sugar and salt. If you'd like to improve your diet, you don't have to suddenly cut out every food you love and buy every superfood under the sun. Making simple changes can have an incredible impact on your health, and also on your bank balance.
One of the best things you can do to improve your eating habits is to cook at home. If you don't have much time in the evenings, try batch cooking and opt for straightforward, quick, nutritious meals. Instead of putting a ready-made pasta dish in the microwave, for example, boil some fresh pasta, chop up cherry tomatoes, add salt, pepper, olive oil, garlic, and basil and you've got a much healthier, cheaper meal in a matter of minutes. There are hundreds of speedy recipes online, and you can also buy books that are aimed at amateur chefs who don't have time to rustle up lavish feasts.
Menu planning is another positive step. If you know what you're going to eat during the week ahead, this will enable you to buy off a list and save you time when you get home from work or pick the kids up from school. Create a shopping list, and resist the temptation to go crazy with unhealthy foods like sugary snacks and desserts. Stick to three main meals and keep an eye on your sugar intake. You don't have to give up everything you love, but it's best to have a dedicated treat day or to indulge at the weekends, rather than to eat sugary, fatty foods on a daily basis. If you are looking to lose weight, it's also advisable to look at portion sizes. Many of us eat more than we actually need to, and cutting down calorie intake and reducing serving sizes can help.
Image courtesy of https://www.pexels.com/photo/top-view-photo-of-food-dessert-1099680/
Hydration
Dehydration can make you feel weak, dizzy, exhausted and disoriented. Water has a host of essential roles within the body, but many people don't drink enough. Ideally, you should aim for around 2 liters of water per day, and you'll need to increase your intake if you're working out or it's a very hot day and you're sweating. Water is the best drink you can choose for your body, so try and ensure that you have access to water throughout the day, and avoid filling up on sodas or sugar-laden juices or smoothies. Often, products that are marketed as healthy alternatives to fizzy drinks contain a lot of sugar, so if you love smoothies, stick to making them at home. If you have reservations about drinking tap water, take a look at options like Berkey water filter systems. A filter will remove impurities and provide you with clean water that is safe to drink. If you find that you don't drink enough most days, take a flask of water to work with you and carry a reusable water bottle in the car with you. If you don't like the taste of water, you could add sugar-free cordial.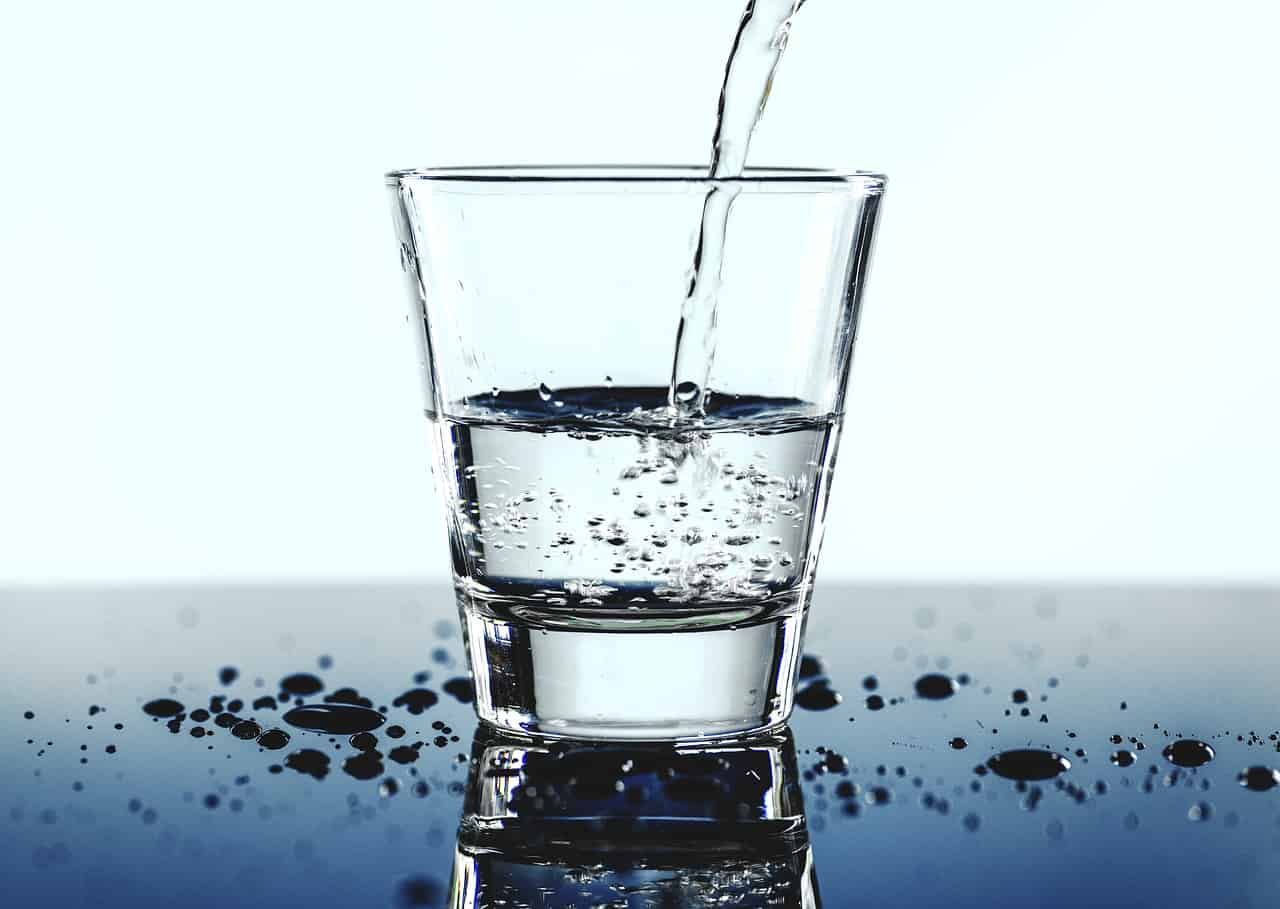 Image via https://pixabay.com/photos/aqua-beverage-clear-close-up-3445987/
Sleep
Most of us notice the effects of a bad night's sleep pretty soon after the alarm starts beeping and the sun starts to rise. Sleep is crucial for good health, but studies show that the majority of US adults don't get enough rest. Sleep experts recommend between 7 and 8 hours of sleep per night. If you feel tired during the day, you struggle to concentrate, or you're irritable, this could be a sign that you're not getting enough sleep.
There are many reasons why adults, particularly parents, don't get enough sleep. It's very common for parents of young children to feel like they're running on empty, but if problems persist once you have older children, or you don't have kids and you find it hard to sleep, it's worth trying out some self-help techniques. One of the most effective solutions is getting into a routine. We tend to prioritize sleep routines for children, but it's hugely beneficial to sync your body clock by going to bed and getting up at a similar time each day. If you're guilty of nodding off on the sofa and you climb into bed at 1 am when you felt tired at 10 pm, start getting into the habit of going to bed earlier. It may take a couple of weeks to adjust to a new timetable, and there may be disruptions, but you should find that you sleep better once your body adapts to the new pattern.
As well as changing your evening routine, it's also wise to explore your sleeping environment. Is your bedroom a tranquil space? Is it dark? Is it quiet? Do you feel relaxed when you open the door and peel back the covers ready to get into bed? If there's clutter everywhere, light is streaming through a thin curtain, or you can hear noise from outside, consider investing in blackout blinds and earplugs and tidy up on a regular basis. Your bedroom should be a serene place, which makes you feel calm.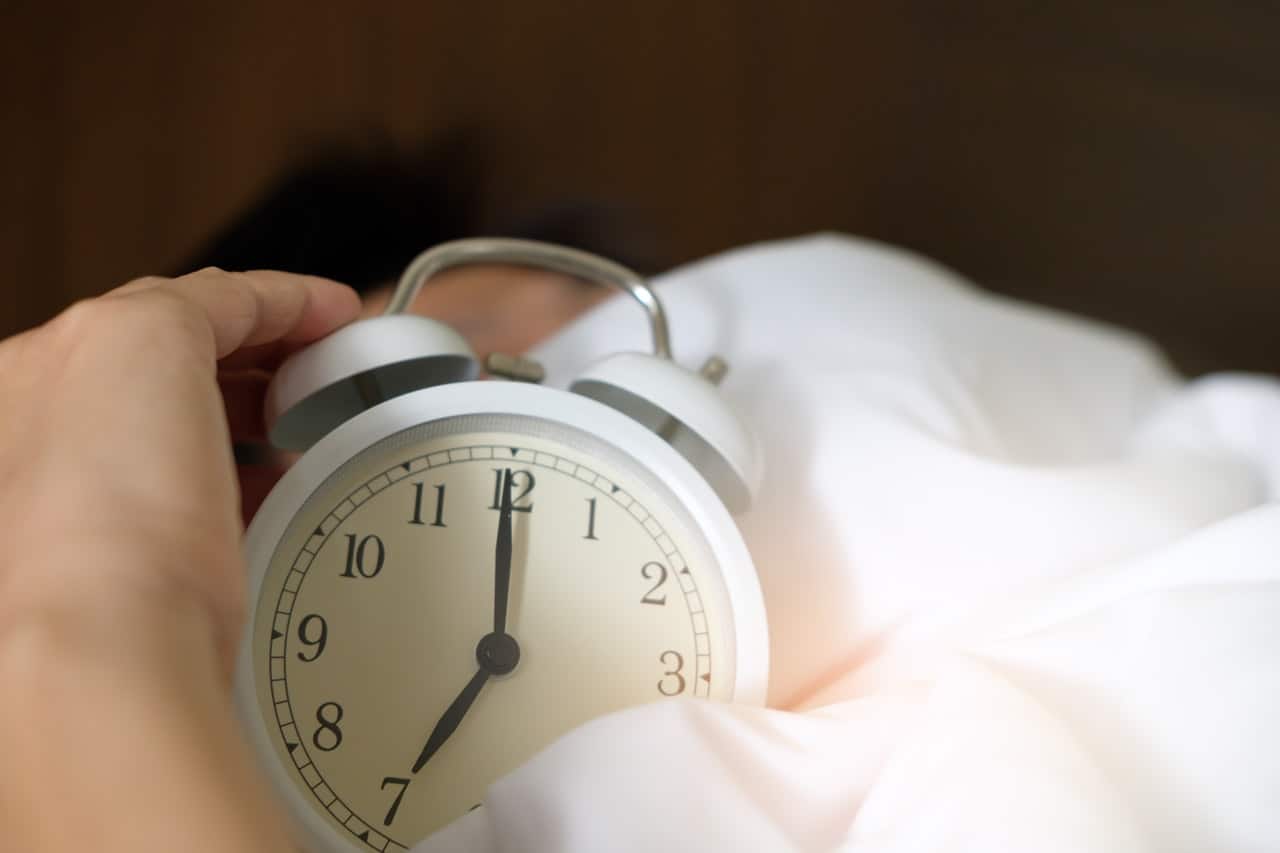 Picture from https://www.pexels.com/photo/photo-of-person-holding-alarm-clock-1028741/
Even if you feel happy and healthy, it's never a good idea to take your health for granted. If you're keen to keep your family fighting fit, there are some very simple steps you can take to boost health and wellbeing. Get active as a family, eat well, stay hydrated and make sure everybody is getting enough sleep. You should notice a difference in a matter of days, and hopefully, these are changes you can adopt for life.
Becky
Newly middle-aged wife of 1, Mom of 3, Grandma of 2. A professional blogger who has lived in 3 places since losing her home to a house fire in October 2018 with her husband. Becky appreciates being self-employed which has allowed her to work from 'anywhere'. Life is better when you can laugh. As you can tell by her Facebook page where she keeps the humor memes going daily. Becky looks forward to the upcoming new year. It will be fun to see what 2020 holds.