Film and Stage Revivals and Remakes: Everything Old Is New Again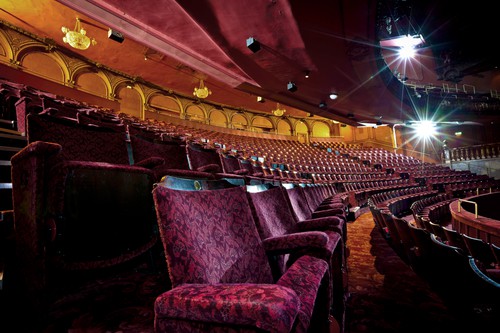 Becky
Newly middle-aged wife of 1, Mom of 3, Grandma of…
Film and Stage Revivals and Remakes
It's remarkable how past popular entertainment keeps reappearing on stage and in film. Books and stories have always provided material for plays and movies. Many successful plays have been adapted into equally popular movies. Later, TV shows like "Star Trek," "Batman" and "Mission: Impossible" found new life in film, while movies like "The Lion King" and "The Birdcage" found their way to the Broadway stage.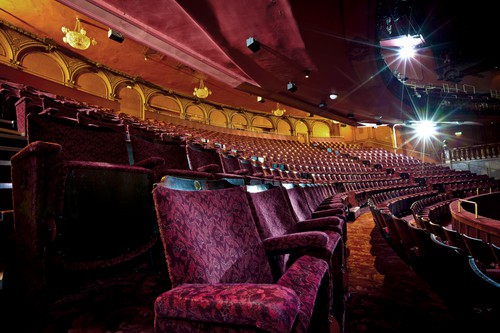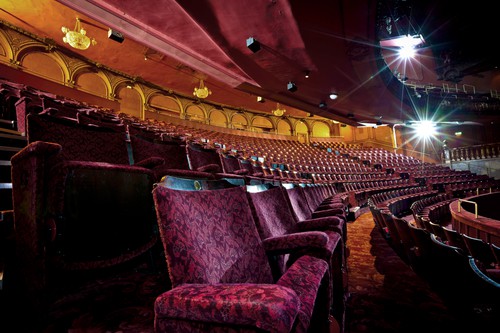 Revivals do well because they appeal to audience nostalgia. Consider this:
The average Broadway patron was age 44 during the 2014-2015 season, according to The Broadway League.
About one-third of Broadway patrons are locals; the rest are visitors.
Nostalgia starts to set in around age 30, according to Psychology Today.
If most Broadway patrons are visitors with limited opportunity to see a play, it makes sense they would choose a classic or revival. Theatergoers are also intrigued by plays that take us back in time. It's all the better if there's an interesting twist. "Hamilton," the hottest Broadway ticket, features an all-Black cast to portray the Founding Fathers in a unique way. Cirque du Soleil's Broadway debut "Paramour," which TimeOut New York cites as another hard-to-get ticket, takes place during Hollywood's Golden Age.
Highly Anticipated Revival
One of the most-anticipated Broadway revivals in 2016 is "Shuffle Along." This play was a sensation when it premiered in 1921. For the first time, white audiences lined up to see entertainment written, produced and starring black performers. The score by jazz great Eubie Blake propelled it to become the first all-black musical hit on Broadway. It launched the careers of the jazz singer Josephine Baker, as well as Paul Robeson (pre-"Show Boat").
This revival honors black America's cultural past. The music and dancing created by black performers defines much of modern American culture. According to The New York Times, Langston Hughes credited "Shuffle" with launching the Harlem Renaissance, which firmly established a distinct black social and artistic presence. Audiences may not grasp this, but choreographer Savion Glover — acknowledged as the world's finest tap dancer — and producer George C. Wolfe know it. "Shuffle" was the forefront of a distinct black — and uniquely American — cultural tsunami.
The cast knows it, too. Like any good revival, "Shuffle" has its share of stars, starting with Audra McDonald (whose six Tonys are the most won by a single performer), with Brian Stokes Mitchell and Billy Porter. Tickets are available through Telecharge.
Popular Trends in Film Remakes/Reboots
Hollywood loves to remake stories from older films and TV to reboot into a new incarnation.
Science fiction is an irresistible genre for this. "Star Trek Beyond," due out in July, is expected to be another blockbuster from the franchise that will never go away. "Beyond" is the third movie in a reboot series of the original "Trek" TV show that first aired 50 years ago. Happily, even the latest film villain has roots in that old show. Kirk will again tangle with a Gorn.
History, or at least historic fiction, is another favorite subject. A second remake of "Ben-Hur" comes out in August. The original and highly successful 1925 silent film was based on a well-received 1880 novel that features a fall from grace, thirst for revenge and ultimate redemption during the time of Christ and Roman rule. Remade in 1959, it was a huge commercial and critical success, winning a record 11 Academy Awards.
Becky
Newly middle-aged wife of 1, Mom of 3, Grandma of 2. A professional blogger who has lived in 3 places since losing her home to a house fire in October 2018 with her husband. Becky appreciates being self-employed which has allowed her to work from 'anywhere'. Life is better when you can laugh. As you can tell by her Facebook page where she keeps the humor memes going daily. Becky looks forward to the upcoming new year. It will be fun to see what 2020 holds.