First Time Homeowner? Kit Your Kitchen With This Essential Guide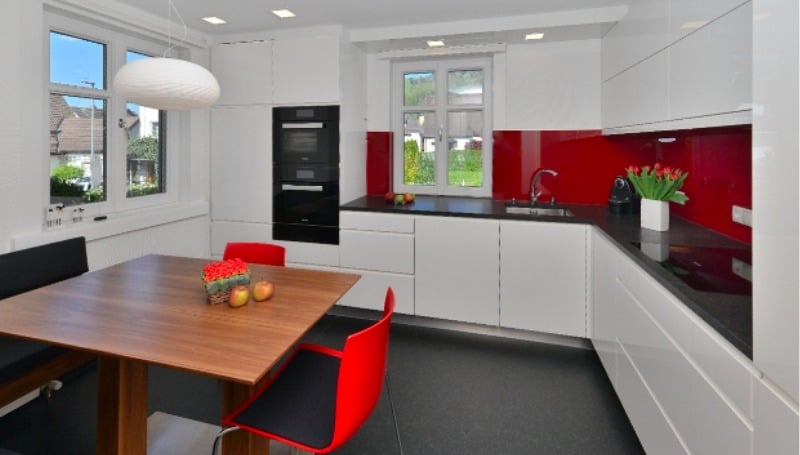 Becky
Newly middle-aged wife of 1, Mom of 3, Grandma of…
The first time homeowner has a lot to think about. The responsibility will give you a newfound appreciation for everything you've taken for granted. Starting out can be scary. From mortgages to washing machines, there's a lot to get your head around. Months after you've moved into your new home, things will be cropping up that you never considered. It's worth buying as much as possible before you move, to save yourself hassle further down the line. One of the many things you may not have thought about is your future kitchen. Your parent's pots and pans didn't appear by magic. Getting your kitchen kitted out before moving is a must. Make sure you're stocked for meals in the first few weeks. All that moving will make you hungry! Here are some of the things you should be buying.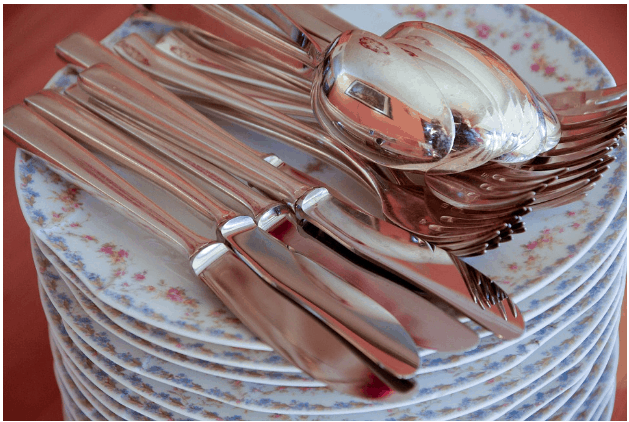 PLATES AND CUTLERY
Let's start with an obvious one. Plates and cutlery are an essential in any kitchen. They're so essential, in fact, that they're easily forgotten. Forgetting these will mean that even take away is a challenge. Buy cutlery that's going to last. Cheaper cutlery is less durable and will not work out as cost effective in the end. Plates are a little easier to skimp on. Even cheap plates are functional. Looking out for sets is your best bet. There are always affordable sets of plates and bowls available. Having a matching set is always a bonus, and it's a hassle free way of stocking up!
FRYING PANS AND SAUCEPANS
Another must have in the kitchen are frying pans and saucepans. You won't be doing any cooking without these in your cupboards. Sets of both may set you back a fair amount, but they're well worth the investment. This is not something you can save money on. Buying cheap pots and pans will only result in having to replace them every few months. They won't be cost effective in the long run! Pay-out that initial sum and rest easy knowing that your purchases will last you for years to come. It's worth looking at which pots and pans will best suit your needs. Research different materials available and find out what each one offers. Bear in mind what types of thing you cook most when deciding. You don't want to spend money on equipment that isn't right for you! Take a look at sites like www.StoneFryingPans.com to get an idea of what's available.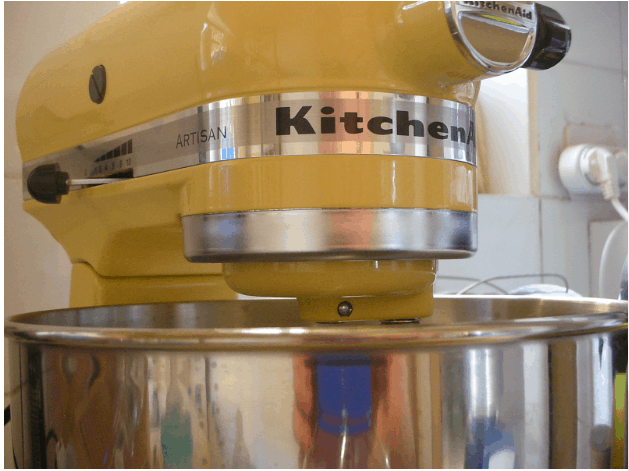 ESSENTIAL GADGETS
There are a few gadgets that every kitchen needs. Think in advance about what you're going to need. Stock up on a kettle, a blender, and an electric whisk. These are must haves in any kitchen and are well worth buying in advance. You don't want to be without a kettle on moving day! There are other gadgets available, depending on what your needs are going to be. Think about what you'll be cooking and buy what you might need. Sites like www.qwerkity.com are great for reminding you of gadgets you may not have considered. Don't go crazy, though! It's easy to get carried away and buy gadgets you don't need because they sound interesting. Remember that you're going to be working with a limited amount of space. If your kitchen cupboards are filled with unnecessary things, they'll soon become a source of stress.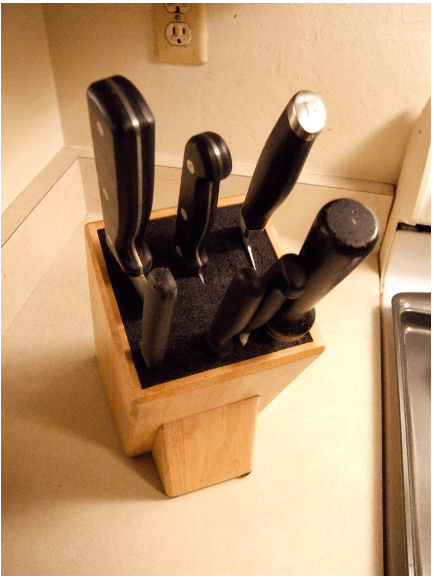 A GOOD SET OF KNIVES
Never underestimate the power of a good set of knives. One knife does not fit all! It might be worth taking a look at knife blocks. They offer a variety of knives in one easy set. You'll want a variety of flat and serrated blades, as well as a variety of large and small knives. Don't skimp on this. Save yourself money in the long run by investing in some good quality knives that are going to last a long time. Cheaper knives will leave you unable to cut through a lot of things! It may also be worth investing in a knife sharpener. That way, you can sharpen your knives whenever they need it.
This is by no means an exhaustive list of what you'll need for your kitchen. You'll also need to think about things like chopping boards and baking trays. The key is to bear in mind what you plan to cook in your new kitchen. Buy things you know you're going to use. This list should get you started on a dream kitchen set up. You don't need to buy everything straight away. Having these few essentials will make life easier.
Becky
Newly middle-aged wife of 1, Mom of 3, Grandma of 2. A professional blogger who has lived in 3 places since losing her home to a house fire in October 2018 with her husband. Becky appreciates being self-employed which has allowed her to work from 'anywhere'. Life is better when you can laugh. As you can tell by her Facebook page where she keeps the humor memes going daily. Becky looks forward to the upcoming new year. It will be fun to see what 2020 holds.