Five Reasons Why Escape Rooms are Trending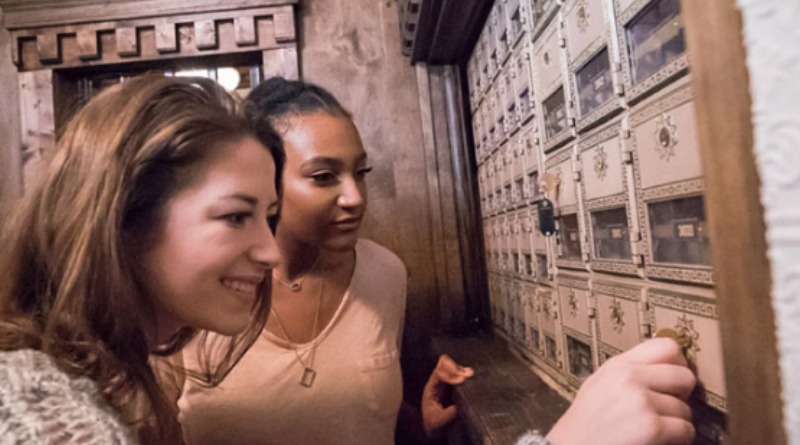 Becky
Newly middle-aged wife of 1, Mom of 3, Grandma of…
Taking the world by storm, escape rooms are the latest trend which is here to replace your boring, mundane social interactions and turn them into fun experiences that you are bound to remember. Long gone are the days of binge-watching movies and hanging out at someone's house and playing the same old video games. What escape rooms do is take away the visual screen aspect we are so latched on to, on a day-to-day basis and places us in real-life interactive adventures which is far more fun and stimulating.
NO TWO ROOMS ARE THE SAME
Though escape rooms are synonymous with adventure, the sky's the limit when it comes to various themes. Similar to an enthralling film, an escape room has a storyline, each one unique to itself which helps to submerge the attendee into the whole experience. And just like a video game in which the player gets to make a series of choices, escape room makes that interaction come to life while players solve the mystery in real-time. From books to tv shows, an escape room takes in inspiration and theme from everywhere. And what makes it repeatedly fun is how these themes and storylines are the same.
IT'S FOR EVERYONE
An escape room is a social activity that is fun across all ages groups, skill sets and levels of puzzle-solving abilities.
They make for a memorable first date and also cater to life long friends who have shared multiple experiences with each other. Be it for birthday parties, corporate events or anything under the sun, escape room is a one-size-fits-all, packed with guaranteed entertainment and excitement.
GETS THOSE CREATIVE JUICES FLOWING
Escape rooms put you in a setting in which you have no choice but to put your best foot forward and figure out the puzzle to escape and win. It forces one to think outside the box and brainstorm ideas. The skill sets range from time management to numerical, logical or analytical puzzles to the other spectrum of language-based puzzles.
Through this experience, one is able to not only discover their talents and skills but also work towards improving them for the best outcome.
ADRENALINE RUSH
There are very few situations in one's life in which they experience a surge of adrenaline without being in any sort of real danger or consequences. Escape rooms manage to find the perfect balance between wild, adrenaline rush while being in a safe and secure environment, far from harm's way. It's a truly unique experience from anything you would have ever experienced before, making it enjoyable every single time you decide to step into the room and race against the ticking time.
ONE FOR ALL, AND ALL FOR ONE
The time spent in the escape room together is a bonding experience for everyone present there. It doesn't matter what your relationship is with the person because in that room, for those moments you are all passengers on the same journey of quests and adventures.
Escape rooms have surely started a trend which is involving the youth in a much more productive activity than video games and social apps. Besides, it is also a chance for the adults to experience their youth again with the help of this adrenaline rushing activity.
Becky
Newly middle-aged wife of 1, Mom of 3, Grandma of 2. A professional blogger who has lived in 3 places since losing her home to a house fire in October 2018 with her husband. Becky appreciates being self-employed which has allowed her to work from 'anywhere'. Life is better when you can laugh. As you can tell by her Facebook page where she keeps the humor memes going daily. Becky looks forward to the upcoming new year. It will be fun to see what 2020 holds.