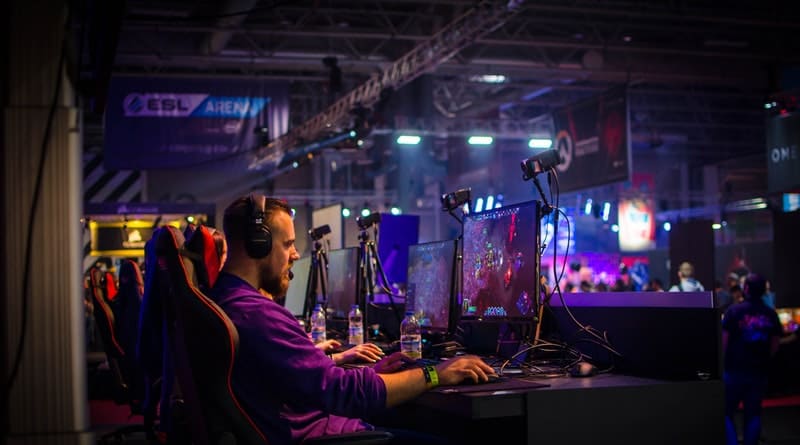 Becky
Newly middle-aged wife of 1, Mom of 3, Grandma of…

Gaming channels are a completely unique and fascinating industry all on their own. The reason why they are so interesting is that they developed and became a huge success and niche all on their own without any outside investment. People love to watch others play video games! Not only are these gaming channels popular, but they are also integral to the gaming community.
Not only are individual gamers making a killing, so group. Take Rooster Teeth, for example, which started off with a few gamers and now has an entire production team that is soon to headline a new anime featuring the voice acting talents of David Tennant and Maisie Williams. They have produced movies, television series, and even host their own convention. The potential of a video game channel is enormous.
So, how do you cash in on this lucrative niche? You follow this guide:
Set Yourself Apart from The Others
When there is an increasing number of content creators in your industry, you need to do more to set yourself apart. If you have a marketable personality, it is your individualism that will set yourself apart. Other examples include offering tutorials for the hardest difficulty. Whatever you choose, cater to it. It is far easy to gain an audience in a niche than trying to do what someone else is already doing a hundred times before. For example, teach your audience how to set up a bdo bot which can help them fish while they are afk and you gain a lot of subscribers.
Create a Great Website
A great way to build up a community and to gain influence in your area is to create a website or blog and post to it. Post has written reviews and editorials so that you can offer more for your followers to engage with. This is also very useful for being seen as an industry leader, especially if you offer in-depth analyses of video games. By putting the effort in this way, there is the chance that your work will be referenced and referred to by the top personalities and channels when discussing video games and related news.
Be Committed to Your Social Media
Social media is a great way to create a community of like-minded individuals. It is how you can boost views, reads, and shares on the content you produce. Just remember to be active on it. This means more than just posting regularly. It means liking and engaging with those in your community. Make friends, and it will pay off greatly.
Don't Forget the Importance of SEO
When it comes to digital marketing, far too few people focus on the power and potential of SEO. SEO, or Search Engine Optimization, is how you can improve your site's rankings to gain greater visibility and reach. Considering many gamers are less than likely to commit to this, due to a limited budget, you have the opportunity to get to the first page on relevant search results, but only if you use the services offered by a digital marketing agency like clickintelligence.co.uk. Running your own media channel is time-consuming and difficult enough without trying to throw in SEO to the mix, so leave that to the specialists.
Advertising your new gaming channel will take a lot of work, but if you stick with it and are committed, you can build up a good community who love who you are and what you do.
Becky
Newly middle-aged wife of 1, Mom of 3, Grandma of 2. A professional blogger who has lived in 3 places since losing her home to a house fire in October 2018 with her husband. Becky appreciates being self-employed which has allowed her to work from 'anywhere'. Life is better when you can laugh. As you can tell by her Facebook page where she keeps the humor memes going daily. Becky looks forward to the upcoming new year. It will be fun to see what 2020 holds.