Henri's Hats Written and Illustrated by Mike Wu plus 2 Other Great Books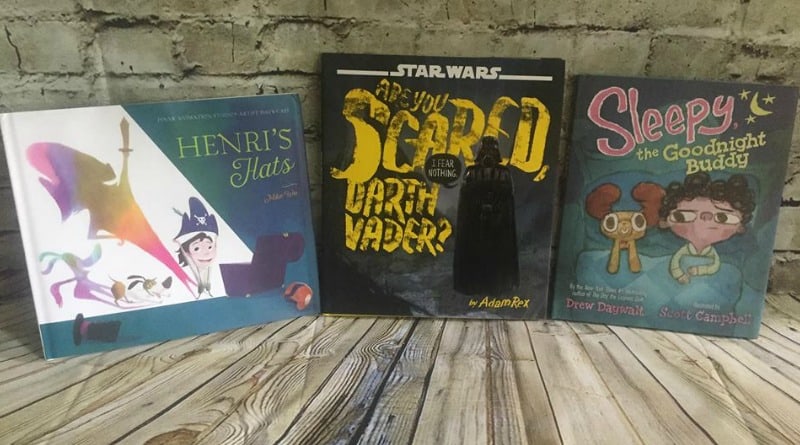 Becky
Newly middle-aged wife of 1, Mom of 3, Grandma of…
Disclosure: I received the below books in order to complete my review, all opinions are my own.
I have always enjoyed reading to my kids, and now my grandkids.  Books are something that can take you away for a little while and allow you to pretend you are involved in another place or time.  You get to experience the world (or the world within the book) for the time you are reading and use different voices to read them out loud.
The excitement I used to see in my kids when I read, I now see in my grandchildren.  These three books are must-haves to add to your collections.

Henri's Hats Written and Illustrated by Mike Wu
The acclaimed author/illustrator, Mike Wu, has had his career at Pixar and has now extended his talents into the publishing field.
New from the Disney·Pixar Artist Showcase series comes Henri's Hats by Mike Wu (Disney Press), an imaginative story about going on adventures through family artifacts, featuring a sweet grandson and grandpa relationship, and heartfelt message that will encourage families to share their own stories. 
On the train ride to visit his grandpa, or Papa, Henri is only interested in his game. But then George the dog steals Henri's hat upon arrival, so Henri makes chase and finds himself in front of a trunk full of hats. 
Henri tries on each hat . . . and imagines himself a race car driver, a sea captain, a flying ace, and more! But when Papa finally catches up to Henri and George, and Henri hears Papa's stories, real stories, that when the real adventure begins! 
About Mike Wu
Mike Wu is the author and illustrator of Ellie, which was selected as NPR's best of 2015, and the follow-up, Ellie in Concert. He is also the illustrator of the Oodlethunks series. When he's not making books, he animates at Pixar Animation Studios, where he has worked on Toy Story 3, the Cars franchise, Coco, and the Incredibles films, among other movies. He attended the California Institute of the Arts, and he is the creator of children's clothing and gift line Tiny Teru. Mike lives in the Bay Area with his family. Visit him online at theartofmikewu.com. 
About Pixar Animation Studios Artist Showcase Books
This series of picture books puts the spotlight on the incredible artists of Pixar Animation Studios. The pages of each book showcase the personal work of one of these talented artists and introduce a brand-new world and characters.
Henri's Hats
Written and Illustrated by Mike Wu
          Disney Press Hardcover; ISBN-13: 978-1-4847-0903-0; Ages 3-5; $16.99
You can purchase on Amazon here. available in Kindle,  and hardcover.
2 other great picks are: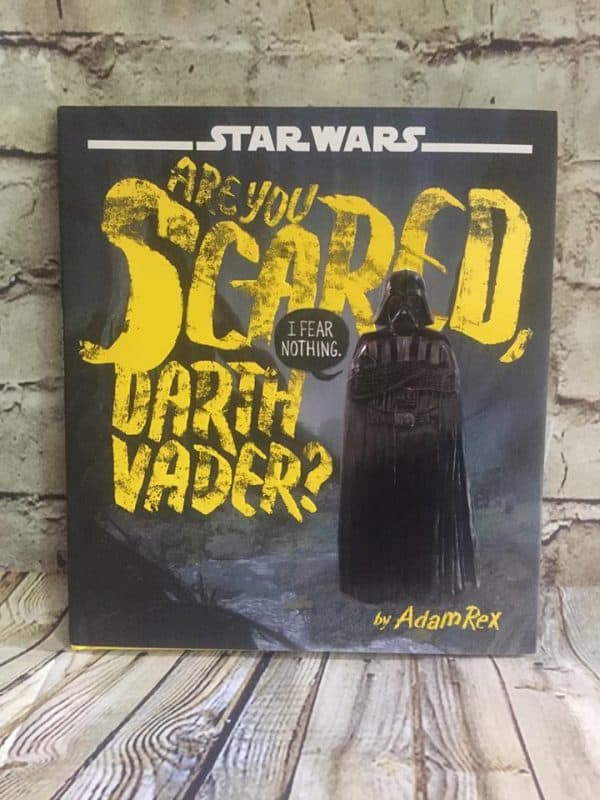 It's midnight and the moon is full, but Darth Vader isn't scared. OF COURSE, I AM NOT SCARED. Nothing can scare Lord Vader! CORRECT. Not monsters or witches or ghosts, and especially not the dark. So what is Darth Vader scared of? Read on in Adam Rex's hilarious and spooky Star Wars tale to find out! YOU WILL LEARN NOTHING.
About the Author
Adam Rex is the 
New York Times
 best-selling
author
and illustrator of 
Frankenstein Makes a Sandwich
. His other books include 
The True Meaning of Smekday
, which was made into the hit animated movie 
Home
; 
Moonday
; and 
School's First Day of School
, illustrated by Christian Robinson. He also illustrated the Brixton Brothers series, 
Billy Twitters and His Blue Whale Problem
, 
Chloe and the Lion
, and 
How This Book Was Made
, all by Mac Barnett, and 
Chu's Day
, by Neil Gaiman. He lives in Tucson, Arizona. Visit him at
adamrex.com
or follow him on Twitter @
MrAdamRex.
Purchase on
Amazon here
. Available on Kindle and hardcover.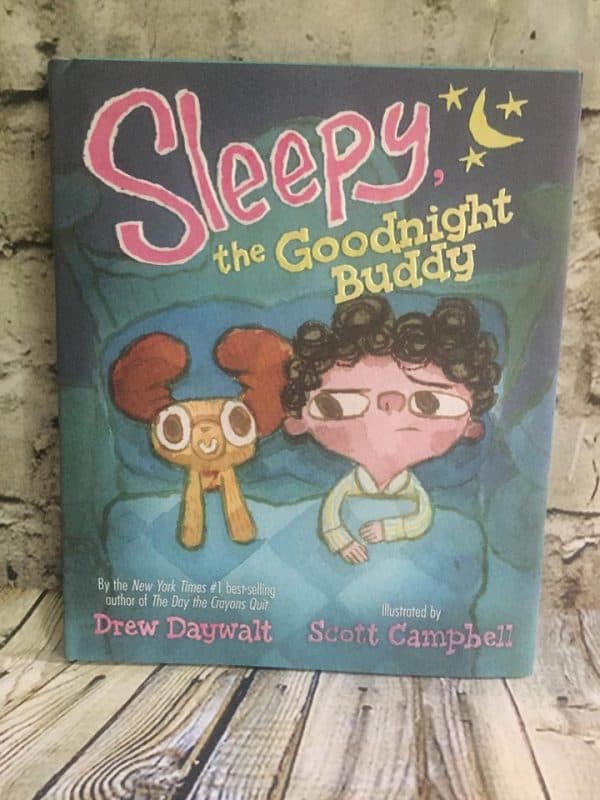 It is impossible not to crack up while reading this all-dialogue bedtime story by Drew Daywalt, the New York Times #1 best-selling author of THE DAY THE CRAYONS QUIT. Scott Campbell's expressive illustrations bring home the hilarity. Roderick hates going to bed, and the young boy has become quite resourceful in coming up with ways to delay the dreaded hour when the lights must go out. Roderick's loving parents–fed up with the distractions and demands that have become his anti-bedtime ritual–decide to get him a stuffed animal to cuddle with and help him wind down. However, Sleepy quickly proves to be a bit high-maintenance. Just when we fear the night may never end, Sleepy's antics become too exhausting for Roderick to bear.
About the Author
Drew Daywalt is a dad and an author, best known for writing the best-selling children's books THE DAY THE CRAYONS QUIT and its sequel, THE DAY THE CRAYONS CAME HOME, both illustrated by Oliver Jeffers. Drew is also the author of THE LEGEND OF ROCK, PAPER, SCISSORS, illustrated by Adam Rex, and STAR WARS: BB-8 ON THE RUN, illustrated by Matt Myers. He lives in Los Angeles with his wife and two children, who always go to bed on time like perfect little angels and never fuss or try to stay up ever ever ever.
Scott Campbell 
(Scott C.) draws pictures for all kinds of children's books, including ZOMBIE IN LOVE; EAST DRAGON, WEST DRAGON; and XO, OX, A LOVE STORY. He is the author/illustrator of the very popular HUG MACHINE. Scott lives in New York City. Follow his adventures on
Instagram
and
Twitter
@scottlava.
Becky
Newly middle-aged wife of 1, Mom of 3, Grandma of 2. A professional blogger who has lived in 3 places since losing her home to a house fire in October 2018 with her husband. Becky appreciates being self-employed which has allowed her to work from 'anywhere'. Life is better when you can laugh. As you can tell by her Facebook page where she keeps the humor memes going daily. Becky looks forward to the upcoming new year. It will be fun to see what 2020 holds.