Genius Out on DVD 9/6 with Jude Law, Nicole Kidman and More

"Genius" provides a wonderful glimpse into the chaotic, eclectic life of famous North Carolina author Thomas Wolfe, and his editor Maxwell Perkins.
Taking place in 1930s NYC, the movie chronicles Wolfe and Perkins' friendship as they work tirelessly to edit Wolfe's lengthy and wordy manuscripts. Lovers of literature and great cinema will enjoy this fantastic movie, as the actors portray their characters exceptionally well. Although I did find it to be a bit slow starting, before long I was engrossed in what would happen next.  I really did enjoy it and would recommend it to anyone that enjoys any of the actors or movies about literature and famous writers.

"Firth is Excellent."
– The Playlist
PROGRAM DESCRIPTION
Starring Academy Award® winners Colin Firth (Best Actor, The King's Speech, 2010) and Nicole Kidman (Best Actress, The Hours, 2002), and Academy Award® nominees Jude Law (Best Actor, Cold Mountain, 2003) and Laura Linney (Best Actress, The Savages, 2007), along with Golden Globe® nominee Guy Pearce (The Hurt Locker) and Dominic West (300), this movie arrives on Digital HD August 23rd and DVD (plus Digital) and On Demand September 6th from Lionsgate's Summit Entertainment label. Based on the biography Max Perkins: Editor of Genius, the twice-nominated 2016 Berlin International Film Festival (Best First Feature Award and Golden Berlin Bear) selection tells the story of the riveting friendship between author Thomas Wolfe and book editor Maxwell Perkins, who had published works by Ernest Hemingway and F. Scott Fitzgerald. The Genius home entertainment release includes two featurettes looking at the development of the project from the very beginning and the cast that brought the story to life. The Genius DVD will be available for the suggested retail price of $19.98.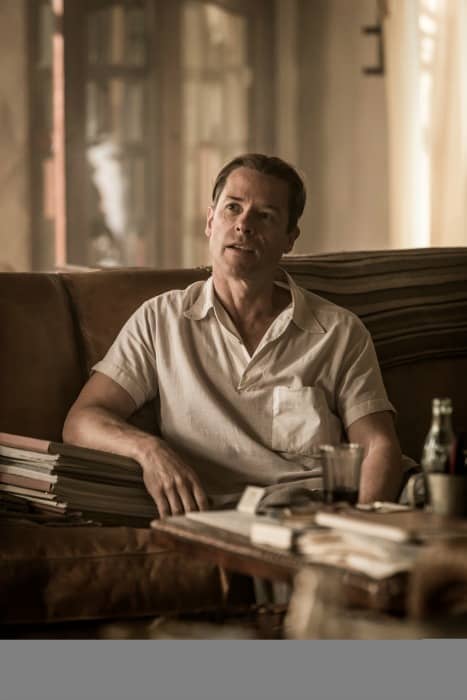 OFFICIAL SYNOPSIS
Colin Firth, Jude Law, Nicole Kidman, and Laura Linney star in this stirring drama about the turbulent friendship between world-renowned editor Maxwell Perkins and the larger-than-life "genius" Thomas Wolfe.
DVD/DIGITAL HD SPECIAL FEATURES*
"Genesis of Genius" Featurette
"Painting A Portrait Of The Lost Generation" Featurette
*Subject to change
CAST
Colin Firth The King's Speech, Kingsman: The Secret Service, Bridget Jones franchise
Jude Law Sherlock Holmes franchise, The Talented Mr. Ripley, Cold Mountain
Nicole Kidman Moulin Rouge!, Grace of Monaco, Eyes Wide Shut, The Hours
and Laura Linney The Savages, Kinsey, The Squid and the Whale
with Guy Pearce The Hurt Locker, The King's Speech, Memento
Dominic West 300, HBO's "The Wire," Chicago
PROGRAM INFORMATION
Year of Production: 2016
Title Copyright: Genius © 2015 Genius Film Productions Limited. All Rights Reserved. Artwork & Supplementary Materials © 2016 Summit Entertainment, LLC. All Rights Reserved.
Rating: PG-13 for Thematic Elements and Suggestive Content
Genre: Drama, Biography
Closed-Captioned: N/A
Subtitles: English, Spanish, English SDH
Feature Run Time: 104 minutes
DVD Format: 16×9 Widescreen (2.39:1)
DVD Audio: English 5.1 Dolby Digital Audio
Disclosure: This post may contain affiliate links which have been disclosed for any links that take you to Amazon in the footer of my website on all pages.
I received a copy of Genius in exchange for my honest review.  All opinions are my own.