Exciting Reasons To Move To A Different Country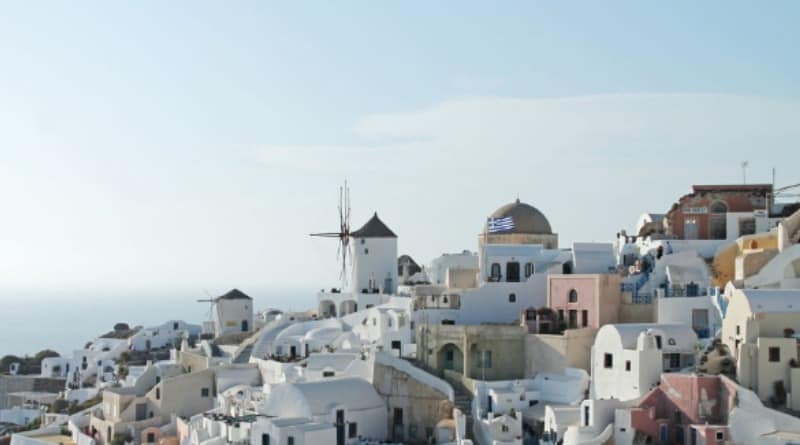 Becky
Newly middle-aged wife of 1, Mom of 3, Grandma of…
Thinking of moving to a different country? This exhilarating yet terrifying experience is an opportunity well worth taking. It opens you up to a different way of life and completely opens your mind. It teaches you incredible lessons that you just would not have otherwise learned from staying on your home soil. People recommend doing this when you're in your early twenties before you're too 'settled' in your life. However, it's really something that can be done at any age (and even with a family if you're brave enough to go for it). Everyone should try to live abroad once in their life if circumstances allow for it.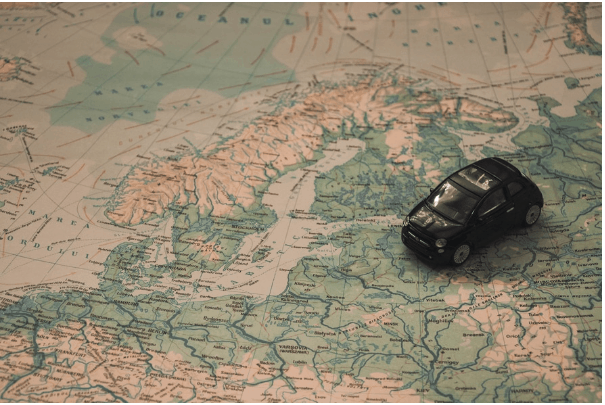 Your first step would be to research the country you plan on moving to carefully. Then get the main obstacles out of the way, such as working out what permits you will need as well as sort things like vaccinations, taxes and insurance. You will need to plan out the overall logistics of shifting your life from A to B. Secondly, find a good estate agent where you want to move who can guide you through the process (for example if you want to move to Leytonstone in the UK look for an estate agent in Leytonstone etc). If you are going to be selling your current home, there will be the financial and legal side of that to take care of. You could check out advice online from Taylors and other similar websites for example. You may need to sell your possessions or hire a storage unit if you plan on returning in the future. You will also need to decide what to do with other property such as cars and pets- will they be coming with you? Make sure this is all taken care of before the big move. Whether you want to move to a different country for good or just for a while, here are some exciting reasons to take the plunge.
Better Schools
The schools in the UK and US are some of the best in the world. Even within these countries, parents will often spend thousands to be close to better schools due to the importance of a good education. And so if you live outside these countries (particularly in a place with a less well-established education system) then moving would give you the opportunity to create a better future for your children. When you move abroad you have a chance to reconsider what kind of education you want for your child. You get to determine what you want your overseas experience to be. Taking the lead from those who move to get access to better education for their children could be a very wise move, and it is an excellent reason to consider relocating. This might seem like a huge decision, but if you want to give your children the best start in life then this is one way to do it. You will give them an amazing opportunity to see how other cultures live, play, learn and interact. Immersing them in the language will help them to pick it up easily, as well as provide the building blocks for them to easily learn other languages too. You could also consider moving to another country for higher education study yourself- such as an undergraduate degree, master's degree or PHD.
Better Jobs/ Career Opportunities
Whether you're relocating for an existing job or moving abroad to seek work, this is a great reason to consider moving to another country. It will allow you to expand your skills, become adaptable and may lead to opportunities you may never have gotten otherwise. Plus it also looks fantastic on your CV! Have a think about your main motivations for working abroad- maybe you want to find a position to put your skills to their best use. Or perhaps you want to try something new that will help to build your skills. You might just be looking to fund your lifestyle in the new country you have moved to. Either way, knowing what you hope to gain from the employment will help you to work out which jobs will be best for you. Of course, you would have to make sure the practicalities are sorted, such as whether a language barrier would be an issue and securing a work permit. You could also consider doing some voluntary work if you move abroad, even if it's just for a few hours a week. You could really help to make a difference and again will gain skills and experience. There are a number of different programs online that you could enrol in. Or simply do a search before you leave to find out the kind of positions and voluntary work available. It could be anything from conservation to teaching to working with families.
Experience Another Culture
'A comfort zone is a beautiful place, but nothing ever grows there.' Want to push yourself, and try new things? Perhaps you're in a rut, and your 9-5 routine has left you wanting to change your life. What better way to do that than with a complete change of scenery in another country. Travelling, seeing the world and immersing yourself in a culture allows you to mature and become more open minded. You get to mix with and meet new people that your life path just would not have crossed with any other way. You get to taste new cuisines, hear new music, learn a way of life. This is something that can really allow you to grow as a person. Seeing how other people live can give you a better understanding of yourself and where you came from. You might find yourself opening your mind further and questioning your long-held beliefs and values. As well as embracing new concepts and ideas. All in all is a life changing experience and something so worth doing if you are able to.
Learn a New Language
You will learn lots of things living abroad; it's one of the beautiful things about seeing the world. But learning another language is a fantastic bonus. It will help dramatically if you already have a basic grasp of the language before moving, so buy an app or pick up a book and teach yourself what you can. You will probably find that you become fluent quickly while you're immersed in the language, there really is no better way to learn it. Not only will you learn to speak the language but you will also get to hear and understand how people use it in their everyday lives. Their slang, the different characteristics that you would never have got from learning in a more formal setting. Being multilingual can open you up to a world of opportunities, in both personal relationships and careers. Again it's something that's an incredible CV booster and could take you in a direction in your career which you never thought possible.
Meet New People
Meeting people that are different to you can help to open your eyes. They introduce you to new things, and show you experiences that you would never have found on your own. Make friends with people who are a different age to you. A different ethnicity, from a totally different background who celebrate different cultures and religions. These are the people who will really broaden your horizons, and make your move to a different country even more worthwhile. You may develop lifelong friendships with people you would have never met any other way. You will be able to teach each other fascinating things about the other's life and culture.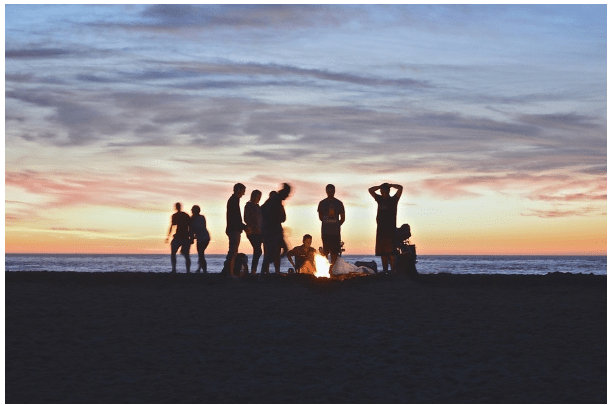 Better Weather and a Change of Scenery
Maybe not a reason for moving in itself, but a nice bonus on top of other things depending on where you move to! You'll get to experience living in a different climate, and everything that brings along with it. Different plant life, different animals. You'll get to wake up every day and see completely different scenery to what you're used to. It could be mountains, beaches, countryside, cityscape. Regardless, the weather in the country you choose to live will have an impact on the lifestyle. It will also affect the types of things you're likely to be doing in your spare time. You could be swimming in the sea and going for walks on the beach, skiing on snow topped mountains or exploring caves or ruins. However, unlike visiting as a tourist you'll also get to see the true lifestyles of people who live in the country. Immerse yourself in the culture, try the local cuisine, and go to places that are off the beaten track and off the radar of tourists. That way you will really get to see what the country is like.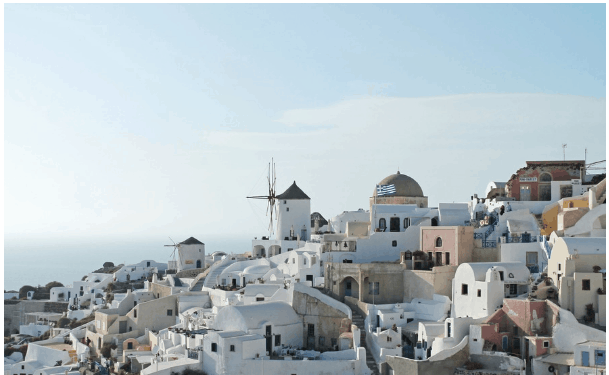 Whatever your reasons for moving abroad, it will change you in many ways for the better. There's one thing for sure; you won't be the same person when (or if!) you return. Whether you're fed up and in a rut with your life, want to seek better opportunities or crave adventure- moving to another country will certainly change your perspective on the world.
Is this something you have ever considered? Would you up sticks and move to another country, and if so- what would be your reasons for doing so?
Becky
Newly middle-aged wife of 1, Mom of 3, Grandma of 2. A professional blogger who has lived in 3 places since losing her home to a house fire in October 2018 with her husband. Becky appreciates being self-employed which has allowed her to work from 'anywhere'. Life is better when you can laugh. As you can tell by her Facebook page where she keeps the humor memes going daily. Becky looks forward to the upcoming new year. It will be fun to see what 2020 holds.