Get Yourself the Breville Combi Wave 3-in-1 Microwave from Best Buy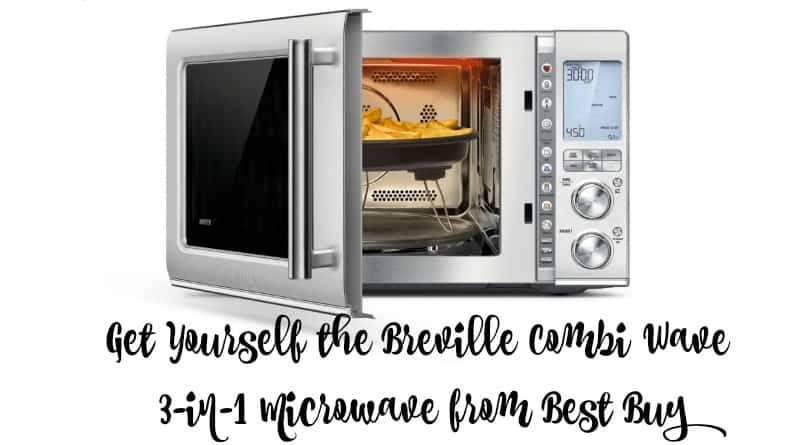 Becky
Newly middle-aged wife of 1, Mom of 3, Grandma of…
Disclosure: This post is brought to you in partnership with Best Buy. All opinions are my own.
When you think about a microwave you either think about your food being either too squishy or too hard. At least that is what I remember when we got our first microwave. I remember it being great to heat up water or warm your leftover casserole. I do not remember my Mom using it to actually cook dinner in it. I was trying to remember when we had our first microwave as I do remember them being very pricey for the average family to purchase. So I looked up some facts on microwaves and was surprised they were actually around much earlier than I realized.
When Did the First Microwave Come out?
You wouldn't believe it that the first microwave came out in 1947 but didn't honestly hit homes until 1970 for those that could afford it. The new microwave ovens were marketed that they kept your kitchen cool while still making dinner hot. This 1970 model cost $495. In today's dollars, that same microwave would cost about $3,133. Amazing right? By the late 1980s to early 1990s almost every home donned a microwave.
In 1991 microwave popcorn got on the bandwagon so that anyone that owned a microwave could enjoy popcorn without the mess. As time went on more and more food places started offering microwavable options which now brings us to 2019.
About the Breville Combi Wave 3-in-1 Microwave
This small appliance high-touch microwave will have tech fans enjoying cooking for family and friends. Especially if reliability and engineering are important to you. The Breville Combi Wave 3-in-1 Microwave has brushed stainless steel casing which provides durability and style. The outside of this microwave will complement your kitchen décor.
You will love that the large 12.4″ turntable keeps food rotating so by turning food items as they are cooking you will have a thorough, even cooking experience.
With the Breville Combi Wave, you can enjoy powerful microwave cooking with 1400W. Defrost, cook and reheat your favorite foods and beverages, evenly and quickly. There is a variety of cooking programs to fit your needs such as defrost, reheat, bacon, pizza, meat, chicken, cake and butter/chocolate and popcorn.

The Pros of this Microwave
The Combi cooks faster alternating between cooking functions. It has an Element iQ® system with smart algorithms and decisive temperature control. The defrost function efficiently and quickly thaws frozen items.
A fan circulates the heat with the convection technology that is included in this microwave. You will love the fact that it will minimize the number of hot and cold spots effectively. No more biting into your reheated meal to find it hasn't been warmed up or burn your tongue because you hit a hot spot.
With the Power Smoothing™ Inverter, it automatically adjusts the power intensity for the even heat distribution that I mentioned above.
The grilling element will make your food that is supposed to be crispy, not soggy with the PowerGrill which uses 1100W of grill power.

Have you ever air fried with your microwave? You can now.
The "Fast Combi" function of the Combi Wave 2-in-1 is designed to cook your favorite dishes faster. The 3-in-1 means you can use it as a Microwave, Convection Oven and Grilling to achieve the desired temperature and perfect results in less time.
Quieter is better
The Combi has an 80% quieter soft-close door, no more worrying about slamming the door. It's also 50% quieter while in operation. Clever touches like child lock & mute buttons mean fewer beeps/bumps/clangs. What more can you ask for in a microwave? You will also enjoy the easy presets such as smart cook, smart reheat as well as smart defrost.
See Also
What is your favorite part of the Breville Combi Wave 3-in-1 Microwave?
Let us know in the comment section below.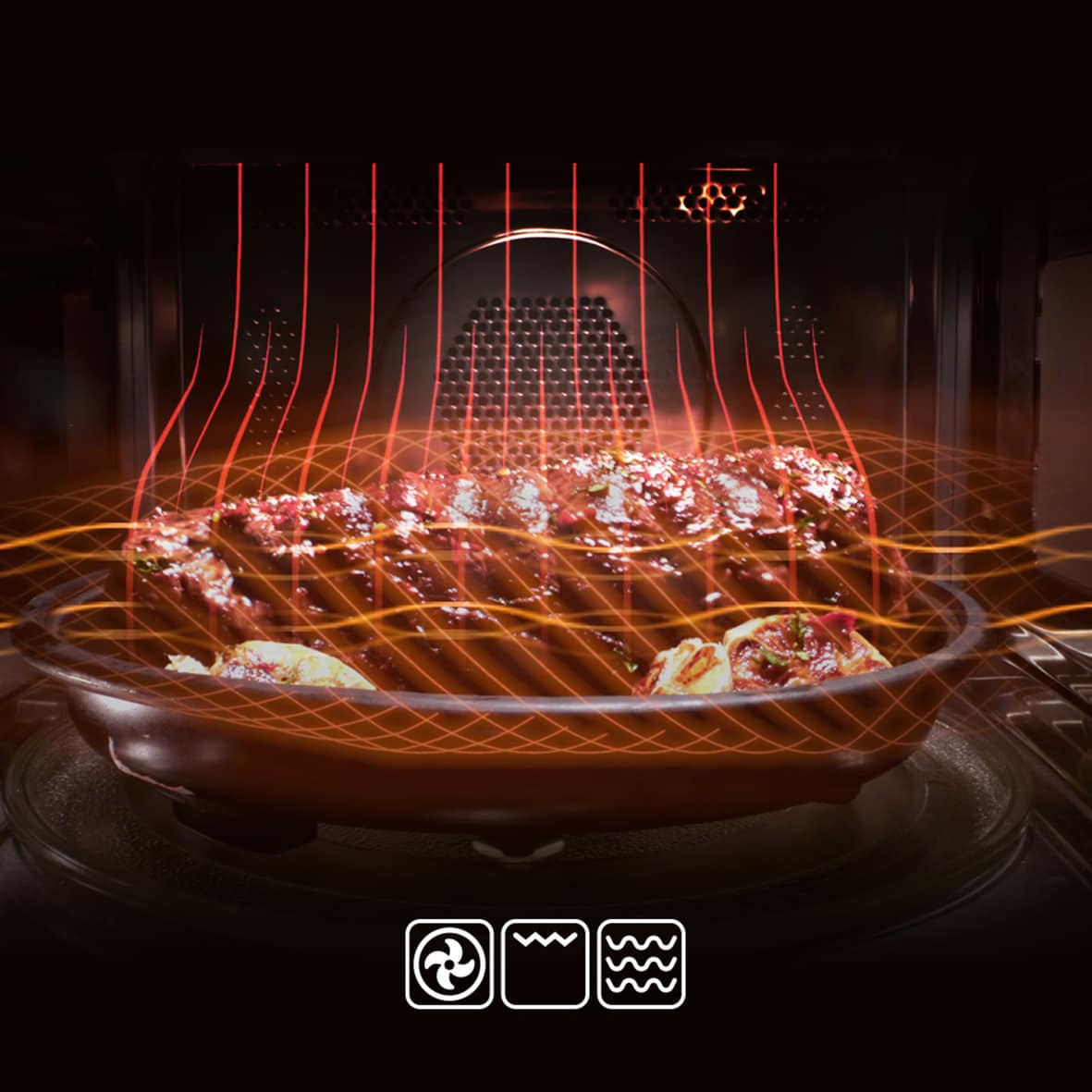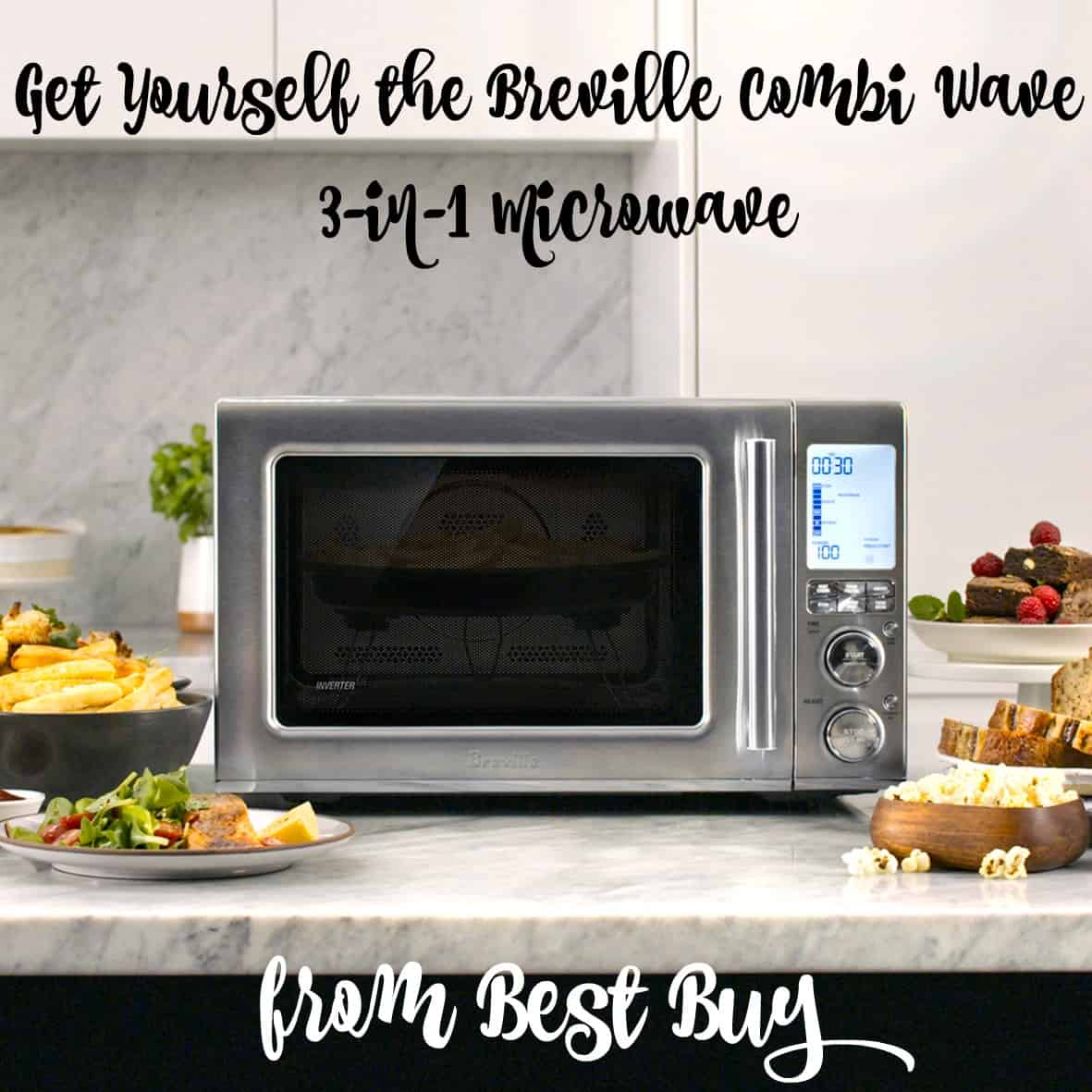 Becky
Newly middle-aged wife of 1, Mom of 3, Grandma of 2. A professional blogger who has lived in 3 places since losing her home to a house fire in October 2018 with her husband. Becky appreciates being self-employed which has allowed her to work from 'anywhere'. Life is better when you can laugh. As you can tell by her Facebook page where she keeps the humor memes going daily. Becky looks forward to the upcoming new year. It will be fun to see what 2020 holds.