Gift Guide for the New Homeowner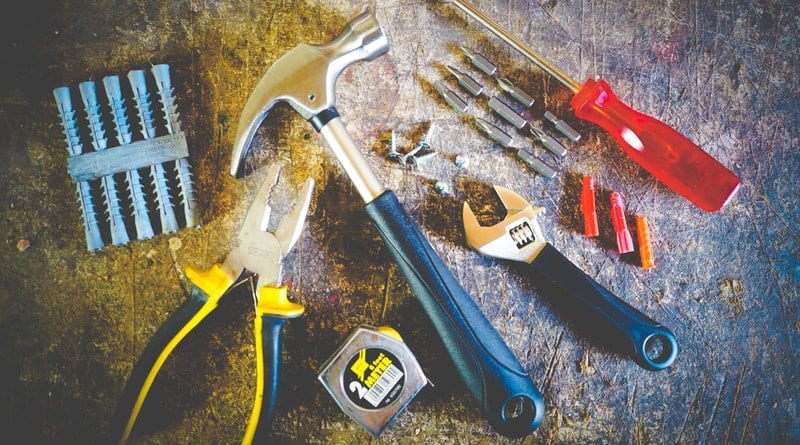 Becky
Newly middle-aged wife of 1, Mom of 3, Grandma of…
When you're buying gifts for your friend that has recently purchased a home, you might have trouble thinking of what would make a good gift. They could have moved into their new home months; it doesn't matter. They'll appreciate your thoughtfulness, and the time that has passed can help you figure out what they really need. You can choose from a variety of items from decorative pieces of furniture to useful compost kits to basic kitchen utensils. Here are a few reasonably priced selections that you can choose for the new homeowner you know in your life.
 Some form of home security.

The first thought that homeowners have their new house probably isn't going to concern security. They'll most likely concern themselves with the decorating of the place and the placement of furniture. Home security is something they'll eventually get around to because it is extremely important, but it won't be the first thing on their mind.
A good option that is affordable is a Blink system. Blink has a variety of devices that can be set up both inside and outside of a home. Their devices are wireless, sync to your mobile phone, and come with no monthly fees. It's a simple, portable system that can be installed in no time. Based on their needs and your budget, you can usually score one or a set of their devices for about $100 to $400.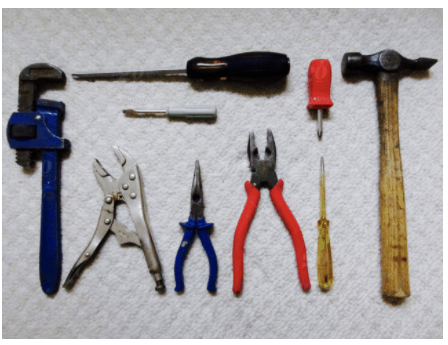 2.  A toolkit with the basics. Another thing that first-time homeowners aren't prepared for is repairing parts of their home so quickly. While their house may be newly built, it's more likely that the home that they've bought has been lived in before. The house is new to them, but it isn't new, and it isn't without fault. There will be a time, sooner rather than later, where they'll be faced with a repair that can be solved with the use of simple tools. Unless your friends are handymen, there's a big chance that they're missing some of the most basic tools that are needed around the house.
There are many brands that carry a basic toolkit for the home. The tools that you should ensure the kit has included a tape measure, level, hammer, screwdriver, box cutter, wrench, speed square, and some screws and nails are preferable. A toolkit usually runs from anywhere between $15 to $30 depending on the brand. If you want, you can save money by buying the tools individually (either used or new) and create your own basic toolkit for them.  
3.  Something to remind them to change their air filter. Following the trend of the first two, air filters are something that first-time homeowners tend to forget about. If they've lived with their parents until now, their parents probably took care of it. If they've rented an apartment previously, a handyman usually comes in and does it for them. Air filters should be changed about every three months. You can cut that number down to two months if your new homeowner friends have a pet with fur.
You can simply get them a set of air filters and remind them to change them out yourself, or you can get creative. There is a service called Filter Easy that is an air filter subscription. You'll have to either tell them about this gift or be sneaky about it, but it's a service that can be very beneficial. They'll never have to start worrying about their air filters.
Filter Easy automatically delivers air filters to your door. You get to decide how many are needed, what size they are, and when you get them. It's a service that can be discontinued any time and can turn out to be a much cheaper option than waiting to change it. If your friends are forgetful, they could miss changing the filter one too many times and their air system could break. If their system breaks then they will end up spending a lot of money getting it fixed. Filter Easy offers a solution for that forgetfulness starting at about $11 a filter.
4.  Art that fits the style of their house. If you own a home yourself, you know that the first thing that you were worried about was furniture placement and decorations. Often times, those who have just bought a home don't have the decorations that they want due to limited space before or restrictions placed on them by apartments. A thoughtful gift you can get for them at any time during their first year in their house is an art piece of some kind. A simple framed picture that shows something they're interested in, or reflects the room it's placed in, can mean a lot to your friend.
5.  A doormat to welcome those who visit. Getting your friend who is now a homeowner a doormat is a great way to show that you care. It's not an essential part that many people overlook, but it is a luxury. It also gives them a surface to wipe their feet clean while having the possibility of brightening their day. Funny doormats can be found all over the internet between the prices of $15 to $35.  
Becky
Newly middle-aged wife of 1, Mom of 3, Grandma of 2. A professional blogger who has lived in 3 places since losing her home to a house fire in October 2018 with her husband. Becky appreciates being self-employed which has allowed her to work from 'anywhere'. Life is better when you can laugh. As you can tell by her Facebook page where she keeps the humor memes going daily. Becky looks forward to the upcoming new year. It will be fun to see what 2020 holds.