Tidy Teamwork: Making Your Household Chores Quicker and Slicker
Becky
Newly middle-aged wife of 1, Mom of 3, Grandma of…
Running a household is hard work; from the cleaning to the grocery shopping there always seems to be something to do. You are expected to juggle your home, social life and work duties all at the same time, but you find yourself running out of time each week. The housework is piling up and your to-do list is longer than ever before. Managing a family home has never been more challenging, but it doesn't have to be that way. There are a few ways you can lighten your load and share your daily burdens with the rest of your family. Join forces and get your house sorted from top to bottom in a flash with these teamwork tricks.
Looming Laundry
At the end of the day, you toss your dirty clothes onto the ever-growing heap that has developed next to the laundry basket. The pile doesn't seem to be going down and you're wondering how on earth you are going to tackle this mammoth task. You need to learn that it is totally okay to seek help in times of crisis; it simply isn't worth getting stressed about your laundry. Take the heat off yourself for once and try stitch it dry cleaning services. They will be able to blitz your washing in a jiffy and you will soon be able to breathe a sigh of relief as your load has magically been cleaned. Try not to let your chores pile too high, as it can seem more and more daunting each day. Take up a clean as you go attitude and do your jobs little and often to avoid the always-doomed backlog.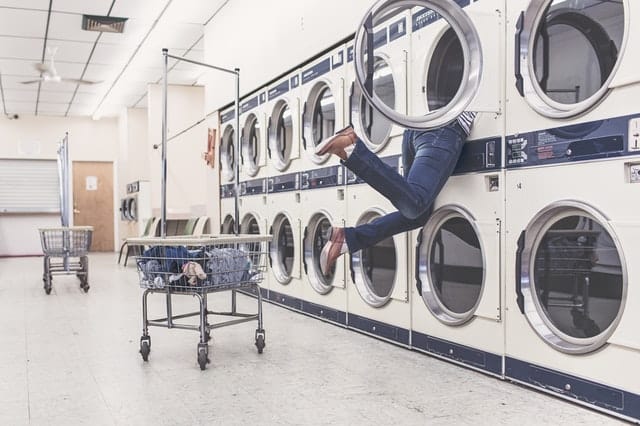 The Chore Chart
If you have children, teenagers or other family members in your home you need to delegate tasks to them instead of taking it all on yourself. Create a fun chore chart which outlines everybody's duty for the day and make sure everybody sticks to it. If you have always been in charge of your household chores then any help that you get will be a huge relief. Make sure your children learn the value of money by offering them a small amount of pocket money for each successful chore they complete.
Perfectly Planned
If you know you have a busy week coming up, try not to brush your home quandaries under the rug. Plan ahead and make a list of chores you need to get done so that you can manage your time effectively and get the tasks completed on time. Your life is a balancing act, so being prepared can only benefit you.
The Wonderful Web
If you don't already use the internet to save you a bunch of time on grocery shopping then where have you been? Do your food shop online and wave goodbye to the weekly struggle around the supermarkets. Get your goods delivered straight to your front door and you will no longer have to battle the crowds during your weekend haul at the market.
Forget the stress of daily chores and get on top of your housework before it gets on top of you! Get some help from local dry cleaners, family members, and the innovative internet; you will have a quick and slick routine again in no time.
Becky
Newly middle-aged wife of 1, Mom of 3, Grandma of 2. A professional blogger who has lived in 3 places since losing her home to a house fire in October 2018 with her husband. Becky appreciates being self-employed which has allowed her to work from 'anywhere'. Life is better when you can laugh. As you can tell by her Facebook page where she keeps the humor memes going daily. Becky looks forward to the upcoming new year. It will be fun to see what 2020 holds.