Helpful Tips For Buying Winter Boots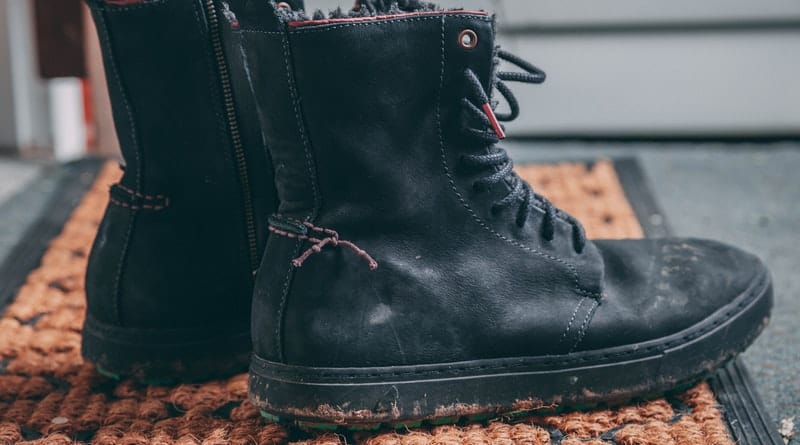 Becky
Newly middle-aged wife of 1, Mom of 3, Grandma of…
The weather in Canada can vary significantly from one season to the next. During the winter, staying warm means bundling up in cozy clothing and footwear. The key is to figure out how to stay warm while also looking fashionable.
Buying new winter boots is a great start. In fact, every member of your family can benefit from a new pair of boots before the cold weather sets in. As you shop for winter boots, consider all of the factors below.
Choose Insulated Boots To Keep Your Feet Warm
One of the primary reasons to wear boots in the winter is to help your feet stay warm. When shopping for boots, check the tag. Oftentimes, there is information about the temperature range that the boots are designed for. Insulated or lined boots are the best choice for keeping your feet warm – especially if you are going to be spending a lot of time outside.
Look For A Comfortable Fit
The boots that you purchase should fit comfortably. When trying them on at the store, put on socks that are similar to the ones that you plan on wearing with them. Make sure that there is an adequate amount of space in the shoes. Your toes should not feel cramped. Another thing to consider is how easy it is to take the boots off or put them on. If the boots have a zipper, make sure that it moves easily. Remember – you probably will wear your boots almost daily throughout the winter. It is important to look for a pair that is easy to put on.
If you like extra support for your arches, look for low-heeled boots with rigid soles. You can also buy insoles to put in the boots after you buy them to increase the amount of arch support that they offer.
Consider shopping for shoes late in the day. Your feet tend to swell as the day goes on. By waiting until later to shop, you can be sure that the boots you purchase will fit all the time, even if you have been on your feet all day. Check out the Orthotic Shop for a great range of comfortable shoes and boots.
Choose Waterproof Boots
Having wet feet in the winter is miserable. To avoid any problems, look for waterproof boots. There are models available in both laminate and leather.
To increase the water-resistance of natural leather boots, consider having them treated with a special waterproofing agent. You can find products like these through the Internet or at many stores that sell shoes.
Rubber soles are a great choice since they are waterproof. They also provide superior traction in slippery conditions.
Look For Boots With Non-Slip Soles
The last thing that you want is to spend the winter slipping and sliding on the ice. Look for boots that have slip-resistant soles. The tread should feature grooves, as well, to make it easier to walk in snow. Boots with thermoplastic rubber (TPR) soles are a great choice for the winter. This type of rubber is a little bit softer than other types, which means that it does a better job of grabbing the snow and ice.
Today, you can find plenty of stylish boots that have excellent traction. That means that you can enjoy the best of both worlds. The boots that you choose can not only be warm, comfortable, and safe but they also can look great on your feet.
Choose Boots With High-Quality Craftsmanship
Spending more money doesn't necessarily mean that you will get a nicer pair of boots. Instead of looking at the price tag, look at the quality of the craftsmanship. Some features that you can find on high-quality boots include:
– Straight, even stitching
– No defects on the inside or the outside of the boot
– Perfectly placed insoles
– Durable soles that are strongly attached to the base of the boot using stitching, glue, or a combination of the two.
As long as you follow these guidelines, you should be able to find a high-quality pair of winter boots that will keep your feet warm all season long.
Becky
Newly middle-aged wife of 1, Mom of 3, Grandma of 2. A professional blogger who has lived in 3 places since losing her home to a house fire in October 2018 with her husband. Becky appreciates being self-employed which has allowed her to work from 'anywhere'. Life is better when you can laugh. As you can tell by her Facebook page where she keeps the humor memes going daily. Becky looks forward to the upcoming new year. It will be fun to see what 2020 holds.