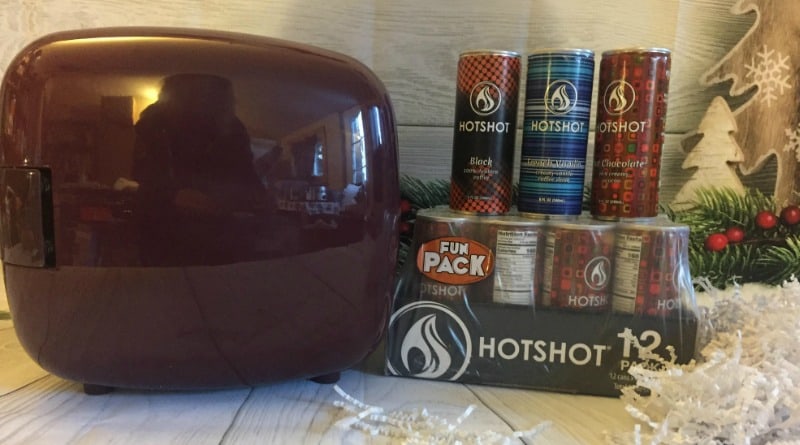 Becky
Wife, mother, grandma, blogger, all wrapped into one person, although…

Disclosure: I received a Hotshot Starter Kit in order to facilitate my review. All opinions are my own.
Have you heard of the Hotbox that keeps your Hotshots warm? They were on SharkTank and since then it has been just one Hotshot after another! Have you ever heard of a "Hot Fridge"? That is exactly what you put your Hotshots in to keep them hot! I know it sounds crazy but it is the neatest thing I have seen in a long time.
The cans are stored day and night at 140 degrees which is the perfect temperature to drink premium coffee. It's simple, just load up your Hotbox with Hotshot cans, turn it on & HOT Canned Coffee will be ready to drink in no time! How nice would it be to have 9 cans just waiting for you hot and ready? The 'fridge' holds 9 cans at a time and when you take one out you can replace it.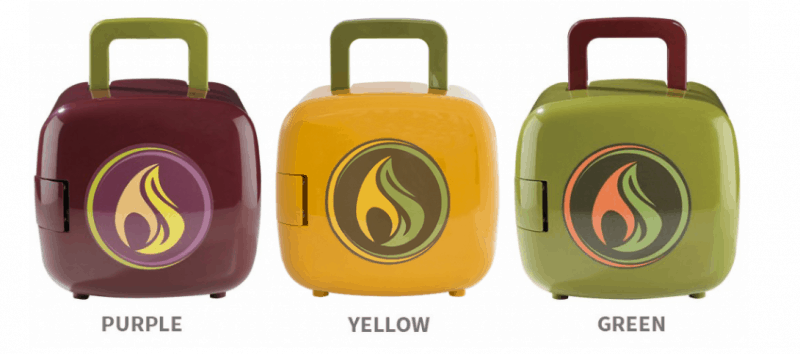 The Hotbox uses conductive heating technology, the HotBox only applies heat to each can, so no power is wasted trying to keep the entire inside heated. Each can's label is insulated in order to keep HotShot at the perfect drinking temperature without burning your hands, so they have even developed a revolutionary insulated label. So it is not like a drink holder, it is better because the simple material keeps your coffee hot and your hands cool.
Pros of the HotShots and Hotbox
Uses less electricity than a refrigerator.
Stays on 24 hours a day so it is always ready as long as you keep it stocked or at least keep 3 waiting.
Thermostat Controlled
It has a convenient handle for carrying when you take it with you. (just don't forget to plug it in when you get to your destination). Imagine taking it with you on a trip to your hotel room, you will wake up to hot coffee, cocoa or french vanilla.
How to Start Getting Your Hotshots
You can either purchase the Starter kit which comes with a HotBox and a Case of 12 Hotshots (coffee, cocoa and french vanilla). Currently, this retails for $79.99 or you can do the monthly subscription which includes the Hotbox plus 24 cans, then $47+ a month afterward. Visit their website here to purchase. The monthly subscription includes free shipping while the Starter kit is just $4.95 for shipping.
Additional flavors such as Green Tea, Hot Apple Cider, and Cappuccino are planned.
Visit them below:
Becky
Wife, mother, grandma, blogger, all wrapped into one person, although it does not define her these are roles that are important to her. From empty nesters to living with our oldest and 2 grandchildren while our house is rebuilt after a house fire in 10/2018 my life is something new each day.