How Do You Choose the Right Builder for Your New Home?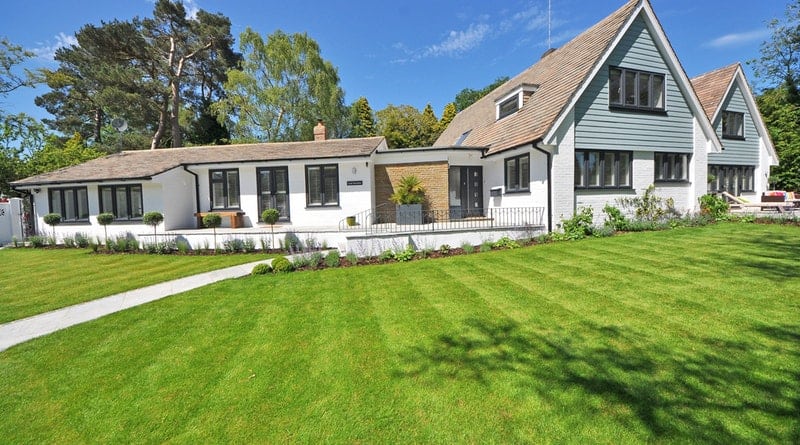 Becky
Newly middle-aged wife of 1, Mom of 3, Grandma of…
Building your dream home is one of the largest investments you'll make in your lifetime. This is where you and your family will be spending most of your time in, so it makes sense to get it right the first time.
Because you want to get it right, it's also crucial to find the right people, warns www.aamgt.com. This is where home builders come into the picture. You want a builder that understands what you need and can work with your budget. They can even help you refine your existing plans to make sure you end up with a home your family will love for generations to come.
Below, we're sharing with you 5 tips that can help you make the selection process easier:
Clarify your needs and budget.  Most builders specialize in specific home types or styles. They may also have more experience working with a certain budget range. For this reason, it's best to know how much you're willing to invest in the project.
Be clear about what you would like your home to have and which elements you can be flexible with, and have a timeline for when you want or need the project to be finished. All this information should be prepared before you search for a home designer and builder in Utah.
 Look for a good track record. Once you have a clear picture of your dream home and the resources you have available, you can now start looking for builders. Naturally, you may have already received some recommendations from friends and family. This is usually a good place to start.Spend time researching home builders with the best reputation. Next, see if they have enough experience with the kind of home you want. It would be ideal if they specialized in your preferred home style. That way, they can give you plenty of valuable suggestions and ideas you won't get anywhere else.
Tour previous projects or model homes.  If possible, schedule a tour of previous houses they've built in your desired style and budget. They may also have model homes that you can take a look at. This is a great opportunity to look for signs of quality.Were they using quality materials? How's the craftsmanship of the kitchen counters? Were they working with professional subcontractors who can understand your unique taste and preferences? You can get some of this information by merely observing the quality of the work. It is, however, a good idea to ask the builder for as much information as you can to see if they're a good fit for you.
Keep an eye out for red flags.  Some home builders may seem like a good choice, especially if you don't know what to look out for. However, not all builders can offer quality work. Here are red flags that indicate that a company might be difficult to work with:

Lack of or no transparency in their work history

Failure to offer insurance

Lack of verifiable references

No written contract or the contract is sketchy and poorly written

A complete estimate cannot be provided

Inability to show certificates of Insurance for General Liability, as well as Workers Compensation

Use of high-pressure strategies to convince you into working with them

Several unresolved claims with the Contractor's Board

Prices and services sound too good to be true

Ensure that communication won't be an issue. A good sign of a reliable home builder is that they keep communication lines open. They don't hesitate to ask you as many questions as needed, and they respond to your concerns and inquiries. This is going to be a key factor in the success of the project.A good builder should be able to communicate clearly with you should a problem arise so that you can stay on top of it and take appropriate measures to address the situation. If they suspect the possibility of higher expenses, this is also something that you should know. Transparency is something that a reliable builder offers without you having to ask for it.
There's no silver bullet for choosing the right custom home builder, but the above tips should set you on the right path. Just remember to do plenty of research and keep your expectations in check. Before you know it, you'll end up working with a builder that can give your family a home specially crafted to fit your needs and lifestyle. 
Becky
Newly middle-aged wife of 1, Mom of 3, Grandma of 2. A professional blogger who has lived in 3 places since losing her home to a house fire in October 2018 with her husband. Becky appreciates being self-employed which has allowed her to work from 'anywhere'. Life is better when you can laugh. As you can tell by her Facebook page where she keeps the humor memes going daily. Becky looks forward to the upcoming new year. It will be fun to see what 2020 holds.