How Long Does It Take to Buy a Home With a Home Loan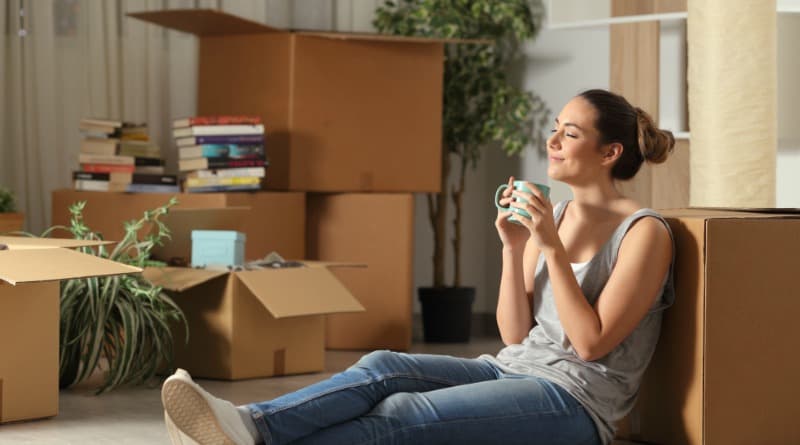 Becky
Newly middle-aged wife of 1, Mom of 3, Grandma of…
On average, it takes 43 days to close on a home sale, though closing times can vary from about 30 to 60 days. But you shouldn't plan your schedule around closing times alone.
Closing is a very small part of the overall home buying process. Consider other elements of househunting, such as finding an agent or getting approved for a loan. If you have a sensitive timetable, these small tasks can throw your entire schedule into disarray.
So how long does it take to buy a home from start to finish? Read on and start planning your first househunting experience.
How Long Does It Take to Buy a Home?
No matter who you are, it will take several months to buy a home. But how many months depends on your credit score, financial situation, and the local market.
Come to a personal estimation with this home buying process timeline.
1. Research the Real Estate Market
You'll do much of the work alone, before contacting a lender or real estate agent. It starts with research and collaboration with other members of your household.
Your first step is to decide on a budget. As a general guideline, a mortgage payment should never exceed 28% of your household's gross income. Remember too that you'll want to give a down payment which is about 10% on average.
Once you know these two numbers, turn to an online mortgage calculator to get a rough approximation of house prices in your budget. If the number seems strange, there's another reference guideline: You shouldn't buy a home worth three times more than your annual salary.
Now that you know what you're willing to pay, you're ready to start shopping. Research neighborhoods in your budget and pay attention to things like the school district, nearby amenities, and crime statistics. You'll also use this opportunity to create a shopping list of desired home features.
Narrowing down your options could take a matter of one or two weeks. But this could go on for several months if you're biding your time.
2. Get Preapproved for a Mortgage Loan
The earlier you contact non qm lenders, the better. This can remove any doubts about your estimated budget. Plus, it means you'll be prepared to give a competitive and prompt offer on any homes that catch your eye.
The preapproval process will take up to a week but can also be done in a matter of days. It could take longer if you spend more time reviewing a variety of different lenders. Not all lenders are the same, even when they boast the same rates.
For example, look at this review for a demonstration of the different discounts, services, and perks a single lender can provide.
3. Search for an Agent
If you want a short housebuying experience, spend more time finding an agent. The right real estate agent will have the local knowledge to get you an excellent deal on the home of your dreams. A bad one can waste weeks or months of your time showing you houses that don't meet your expectations.
There are countless agents across the country. Slimming down your list of options isn't easy, but it's well worth your time.
First, find a few agents with the credentials you're looking for. Then ask a few questions over the phone to see if they're worth an in-person interview. Finding an agent could take a week, but certainly no longer than two.
4. Hunt for Houses
Househunting is the most fickle part of the process. If you aren't picky, you could find a suitable home in a matter of days.
But that's not likely.
Expect to see at least a dozen homes before making your first offer. A bad agent can prolong the process and waste your time, so don't be afraid to let them go if things aren't working out.
Keep in mind it may be impossible for them to find homes with all your boxes checked. You may want to ease up on your list of "must-haves" if it starts taking an unreasonable amount of time to find a home.
5. Negotiate an Offer
You've found a home and you're ready to make an offer. Excellent. There's a small chance the owner will accept your offer later that day.
However, they will likely bide their time for better offers and won't consider yours for a few days. They may counter your offer, adding more time to the process. And once everyone has agreed, you'll have to meet up to sign the contract.
If things go well, the negotiation process will last just shy of a week.
6. Close on the Home
As stated earlier, the closing process will take about a month and a half. But it's quite variable.
At this point, you'll have to work with your lender to clear the preapproved loan. They'll expect an appraiser, and many lenders also require a home inspection. Although the inspection is brief, it will take a few days before the inspector arrives.
The home insurance and title company may also have to send their own inspectors, further increasing the closing time.
Once all the inspections are done and the paperwork is filed, you're ready for a final walkthrough of the home. If everything is to your satisfaction, you'll spend an hour or two signing documents to complete the sale.
What's the Verdict?
So how long does it take to buy a home? From start to finish, it should take you around three to four months. Of course, this can vary based on your real estate agent and the details of your primary residential mortgage pre-approval.
In short, it's safe to assume the homebuying process could take up to six months. Don't cut it close to your current lease and assume you'll get home in less time. Otherwise, you could end up in some hot water.
Was this article helpful? Then search our website for more real estate advice and unbelievably gorgeous homes.
Becky
Newly middle-aged wife of 1, Mom of 3, Grandma of 2. A professional blogger who has lived in 3 places since losing her home to a house fire in October 2018 with her husband. Becky appreciates being self-employed which has allowed her to work from 'anywhere'. Life is better when you can laugh. As you can tell by her Facebook page where she keeps the humor memes going daily. Becky looks forward to the upcoming new year. It will be fun to see what 2020 holds.