Driving in Europe: Everything You Need to Know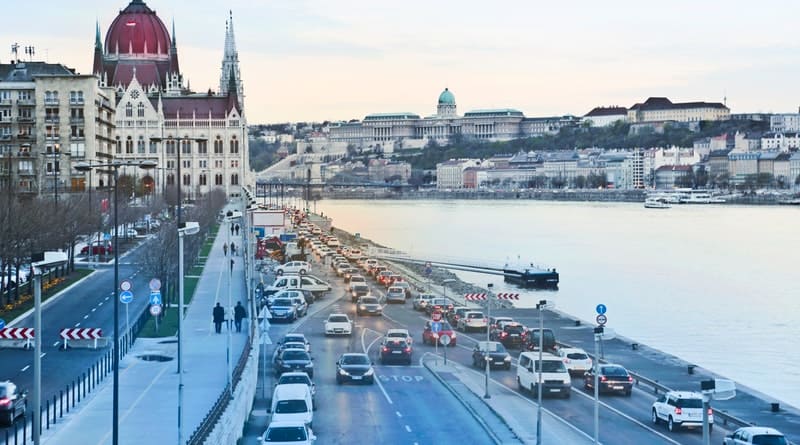 Becky
Newly middle-aged wife of 1, Mom of 3, Grandma of…
You're about to be on the other side of the pond where things are done a little differently. You need a driving in Europe checklist and we're here to help.
When you're going off on your adventure, you're a planner. You want to make sure you're going to do everything right. You plan all the way down to the way people in each area like to be greeted and more, so of course, you're going to make sure you know the requirements for driving in Europe.
Let's make sure we get you squared away. Continue reading this article to get yourself ready for the European roads.
What You Need to Drive in Europe
If you don't have certain things in your car when you're in certain parts of Europe, you will get fined. While Americans are pretty much able to carry or not carry anything legal in their cars, that's not the case in some parts of Europe.
Whether you want to check this out to get started learning about international driver's licenses or you are trying to get an idea of what to expect when it is time to start driving, the following information will help you stay on the right path.
Documents
Just as you have to have certain documents in other parts of the world, you have to have them in Europe as well. Here are the documents you need to have when you hit the European roads.
Driving License
Car Registration
Breakdown Policy
Insurance
Travel Insurance
European Health Insurance Card
Without these documents, you could get into trouble with the authorities. Make sure to keep your documents in a location where they won't get wet or crumpled.
Kits & Equipment
You'll also find it helpful and sometimes lawful to have certain kits and equipment in your vehicle. It's better to be safe than sorry.
Toolkit
First-Aid
Warning Triangle
Fire Extinguisher
Flashlight
Reflective Jacket
While you might not need these things while you're on your vacation in Europe, it's best to avoid fees and legal problems when you're a guest in another country.
Emissions Sticker
If you are taking your own car, you need to check and see if you need an emissions sticker. Depending on where you're traveling, you might need to display an emission sticker on your windshield.
There are some cities that won't let you drive through them at certain times, depending on your rate of emissions to decrease pollution in the city. Your car may be banned altogether if it is an older car, so make sure to keep this in mind if you're thinking about bringing your own car.
These stickers usually only cost a small amount but failing to have one could mean a decent size fine.
Look Out for Heat Waves
Your car may be perfectly fine to drive at certain times, but if there is a heatwave, your car may get banned. Even if you have an emissions sticker, your car might be banned if it is older and has a higher emission rate.
There's no way to tell when these bans are going to take place and how long they are going to last once they go into effect. If you're thinking about visiting an area that has these temporary bans from time to time, you should check the website that shows you what bans are in place right now.
Change for Tolls
You need to have plenty of change in your car for toll roads. There are a lot of toll roads where you'll have to pay at the gate before you're allowed to enter them.
While you'll usually find that you can use different payment methods for paying the toll, it makes it a lot easier for you if you carry change.
If you're going to be driving through multiple countries, make sure you have the right currency for each country. You don't want to try to pay with the wrong currency since that can slow you down quite a bit.
To make sure that you know what is what when you get there, look at the websites for each toll ahead of time. You might also want to bookmark these websites so you can easily check the amount required at each toll you're going through.
Drive on the Right
Don't underestimate how confusing and frustrating it can be to try to drive on the "wrong" side of the road. You might want to find a back road and test yourself a few times. It can feel like you're falling off the side of the road or trying to play chicken when you're driving on the right but — you've got to do it to drive in Europe!
When you're going on your first couple of trips on the right side of the road, give yourself extra time to get to your destination and take frequent breaks. You might want to drive with a passenger that can help you watch the road and make sure you aren't drifting over to the left.
Remember: There are still four countries in Europe where you have to drive on the left side. If you're going to the United Kingdom, Ireland, Cyprus or Malta be careful and keep left.
Your Driving in Europe Checklist Is Complete
Now that you have your driving in Europe checklist, you're good to go. It's time to hit the roads and have some fun.
Before you head off on your adventure, why not check out some other great articles on our site? Browse our site, find your favorite section, drop a bookmark and come back soon for more great reads.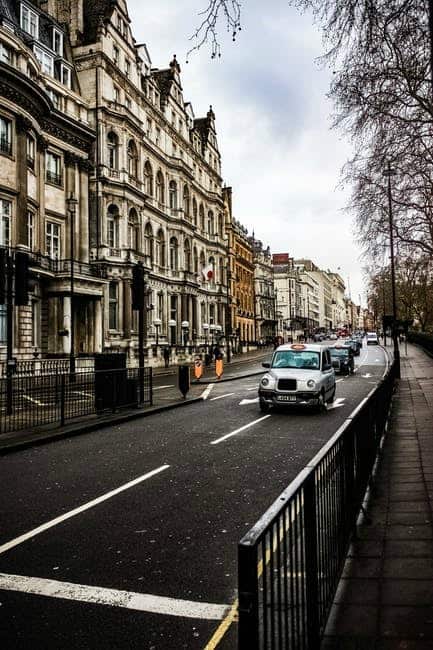 Becky
Newly middle-aged wife of 1, Mom of 3, Grandma of 2. A professional blogger who has lived in 3 places since losing her home to a house fire in October 2018 with her husband. Becky appreciates being self-employed which has allowed her to work from 'anywhere'. Life is better when you can laugh. As you can tell by her Facebook page where she keeps the humor memes going daily. Becky looks forward to the upcoming new year. It will be fun to see what 2020 holds.