How to Add More Personality and Uniqueness to Your Home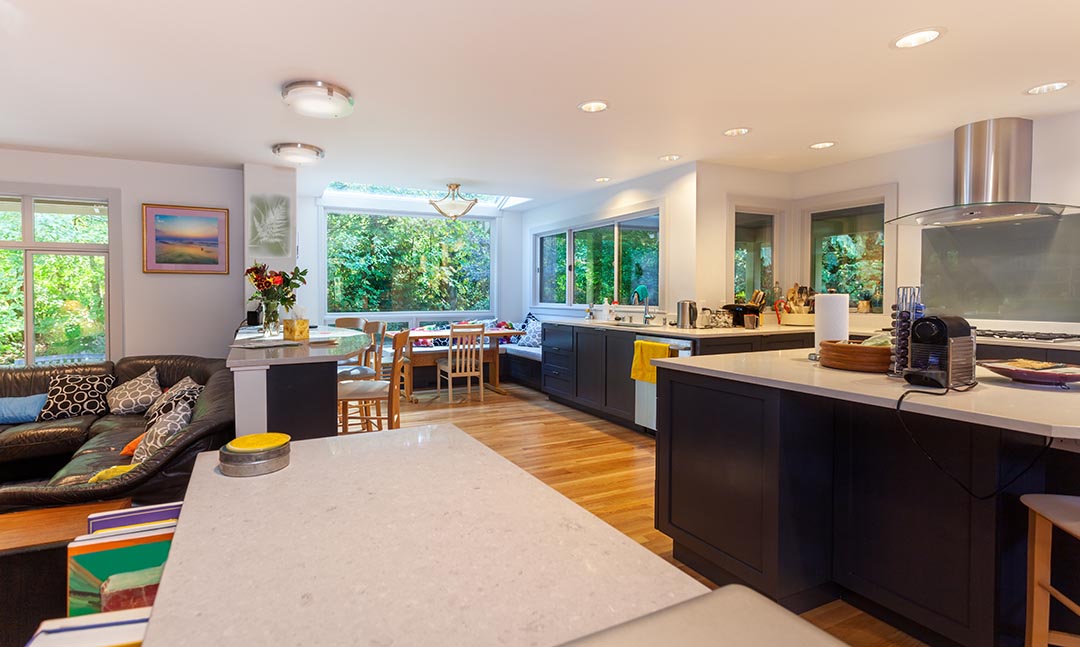 Becky
Newly middle-aged wife of 1, Mom of 3, Grandma of…
Part of creating the perfect design for your home is finding a way to take those trending styles and put your own unique twist on it. The goal isn't to create a design that looks the same as everyone else, or a replica of a picture you saw in a magazine, rather it is to take elements that speak to you and then add your own flair into the home. Of course, this is all easier said than done. Often, adding personal touches and uniqueness can be the most difficult aspect of home design.
To help you out, here are a few ways in which you can take a traditional design and add that sense of personality to it and make it more your own.
Create a Personal Photo Wall
One of the easiest ways to add uniqueness to your home is to hang décor that is truly unique to your life, your family, and your experiences. A photo wall can check off all of those boxes and be something you update on a regular basis. Once you have selected the frames you want to use, and hang them on the wall, you're free to swap out the photos whenever you like. This can help to make the wall feel fresh and personalised.
Update the Fireplace with Accessories and Additions
If you happen to have a fireplace in your home, then you have a fabulous opportunity to add personality, elegance, a sense of history, and overall beauty to the room. Reimagining the way your fireplace looks makes it possible to really change up how the room feels.
Adding a marble or slate mantel, a fire basket, a classic looking grate, or even tiles to really make the fireplace pop are all fabulous options. If you're looking for inspiration, check out the offerings online at sites like stonewoods.co.uk. Imagine being able to change the entire look of a room just by tweaking one item.
Don't Get Too Caught Up in Everything Matching
A trick that professional designers often use is to steer away from creating a look that feels "too matchy". For example, rather than placing six identical chairs around the dining table, why not make the two at the head of the table different than the other four? You can pick something more unique and stately looking. This creates a customised look and helps your dining table to stand apart from others. The key is to stick to a colour palette or a theme as you move from one room to the next and then choose items that are loosely based around it.
These simple projects can act as a starting point and get your creative juices flowing. In reality, there are tons of little and big projects you can do around the house that will help to give it personality and make it feel unique to you and your family. Do you have any ideas to add? Let us know.
Becky
Newly middle-aged wife of 1, Mom of 3, Grandma of 2. A professional blogger who has lived in 3 places since losing her home to a house fire in October 2018 with her husband. Becky appreciates being self-employed which has allowed her to work from 'anywhere'. Life is better when you can laugh. As you can tell by her Facebook page where she keeps the humor memes going daily. Becky looks forward to the upcoming new year. It will be fun to see what 2020 holds.